Neshaminy Creek Brewing Company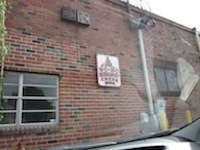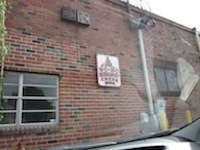 Brewery, Bar
909 Ray Ave
Croydon
,
Pennsylvania
, 19021-7510
United States
(215) 458-7081 |
map
neshaminycreekbrewing.com
Notes:
Nay from Pennsylvania
2.64
/5
rDev
-37%
vibe: 4.5 | quality: 3 | service: 1 | selection: 3
I would give this place a 5 star rating, except that they are often closed for private events without warning. You check their website (don't bother calling, they don't answer even when they are there), see no special events planned, drive all the way out, and are turned away at the door. I'm a regular, but looking for a new brewery...three strikes and you're out.
How hard is it to put "Closed for private event" on the calendar on your website??
Oct 24, 2018

Erikshegda1994 from Pennsylvania
4.14
/5
rDev
-1.2%
vibe: 5 | quality: 4.25 | service: 4 | selection: 3.75
Awesome vibe here great place to grab some beers and hang, they have lots of games to play and it helps that it is the closest brewery to my house. However all of their good beers (in my opinion) are constantly kicked. I also feel like the people here are a little cocky in the sense that they think they have a better brewery then they actually do. Love this place they have great beers and I love coming here in the summer. But they have a few kinks they can work on.
Jan 20, 2017
bonzobrewdog from Pennsylvania
4.43
/5
rDev
+5.7%
vibe: 4.5 | quality: 4.5 | service: 4.25 | selection: 4.5
I love this beer . I had it 2 years ago and couldn't wait for the release 2016!!! The brewery opened at 12 and of course I got there at 10 and was 3rd in line. I got my 2 bottles and was happy to have them then sit at the bar and have one on tap . Wow such and amazing beer and dosent dissapoint.
nice think dark tan head . Roasted malt, chocolate, creamy. Just a beautiful beer and I feel lucky to be so close to this fantastic brewery. I actually went with my brother and mom so we got 6 22oz bottles and went back the next day and got 2 more to age but there not gonna last a week !
If you can find this one get it cause it will be a long 2 years!!! CHEERS
Feb 09, 2016

ctylinebeer from Pennsylvania
4.88
/5
rDev
+16.5%
vibe: 4 | quality: 5 | service: 5 | selection: 5
Kind of out of the way place, located in a blue collar neighborhood. Very nice and chill people. People that work there are very nice and love talking about beer. Got to chat with one of the brewmasters about the place and was really cool. Arcade games and a projector TV. They have all of their year round seasonal beers as well as their experimental batches. Their steam beer is amazing. The tap room and brewery is all in one big room in the warehouse. Love this place, worth checking out!
Dec 08, 2015
momtokate2002 from Pennsylvania
1
/5
rDev
-76.1%
vibe: 1 | quality: 1 | service: 1 | selection: 1
I was very disappointed in my trip to this brewing company. I traveled two hours to get there only to end up leaving after an hour. We were not greeting upon entering, there was no description of their beer offerings, and the bar tender was too busy texting on his phone to spend any time answering our questions about the different types of beer.
They also do not offer flights, which is odd. Neither my friend or I felt comfortable in that place. It felt like if we didn't know walking in the door what we wanted to drink, we were out of luck. I do not plan on returning again. I did taste 5oz of Shape of Hops to Come and felt for me, it was too bitter. However, I cannot accurately rate the beer because the overall experience with the staff was so awful that I didn't get to taste any other beer. After sitting at the bar with my empty glass for over 5 mins watching the bartender text and wait on people who knew exactly what they wanted, I asked to pay my tab and left.
Nov 15, 2015

trevorpost from Massachusetts
4.7
/5
rDev
+12.2%
vibe: 5 | quality: 4.5 | service: 5 | selection: 4.5
One of the best experiences I've ever had at a brewery. We had a lot of trouble getting there because of construction and some less than helpful flag wavers, but the guys were super helpful and patient in getting us in for some tasters. Lots of space and games to play, great music and great staff. Beer ranged from very solid to great, and in a number of styles. Highly recommended.
Oct 19, 2015
Mertzy81 from Maryland
4.66
/5
rDev
+11.2%
vibe: 3.5 | quality: 4.75 | service: 5 | selection: 4.75
Great brew pub in Croydon. Growler fills and tasting flights. The shape of hops to come is the next great DIPA. Grab a can if you can. Try the juicy JAWN too.
Sep 17, 2015
jzeilinger from Pennsylvania
4.45
/5
rDev
+6.2%
vibe: 4 | quality: 4.75 | service: 4.5 | selection: 4.25
This is a gem of a brewery in the North East quadrant of the Philadelphia area. The bar/public area is very rudimentary but in a great way - picnic tables and a simple bar area that looks out over a warehouse style brewery and best yet, this place is lovingly creating some amazing beers. There's a gift shop area with some great swag and bottles to go off to the side of the brewery/public area that's a little quirky to get to - regardless, this is a recommended stop because they are turning out some amazing beers, bar none.
Sep 14, 2015

KTCamm from New Jersey
4.73
/5
rDev
+12.9%
vibe: 4.5 | quality: 5 | service: 4.5 | selection: 4.75
Great place to stop off, just a short drive from 95 outside of Philadelphia. Big open area with a large bar and picnic tables, with a rope separating the drinkers from the active brewery. Table games and arcade games provide a good distraction. Pretty cool ambiance. Loads of beers on tap, including all the regulars, plus bottles and cans, etc. Growler fills available. The beer here is top notch and the bartenders know their stuff.
Jul 19, 2015

JeffTheJuice from Pennsylvania
5
/5
rDev
+19.3%
vibe: 5 | quality: 5 | service: 5 | selection: 5
They have done a great job of renovating the tasting room area with vintage arcade games, TV's, pool, foosball, etc.,. The mural they just put up looks great! Each time I have been there, the service is top notch. Love this place!
Jun 07, 2015
Jacobier10 from New Jersey
4.33
/5
rDev
+3.3%
vibe: 4.25 | quality: 4.5 | service: 4.5 | selection: 4
The tasting room is a great space to hang and enjoy a few brews. There is a decent sized bar with a few picnic tables, air hockey, foosball, arcade games and big screen that they were showing the Flyers game on. Enjoyed a flight of four beers (Croydon Cream Ale, Trauger Pilsner, Tribute Tripel, J.A.W.N.), 4 oz pours of each for $4 total. Can't beat that! I grabbed a six pack of the Churchville Lager ($12.75) on my way out the door.
Cool, laid back tasting room and everyone working there was very friendly. I went on a Sunday afternoon and it was not crowded, but overheard the bartender saying that Fridays and Saturdays are pretty busy. I'd be happy to return anytime.
Mar 05, 2015

Knapp85 from Pennsylvania
4.1
/5
rDev
-2.1%
vibe: 4.25 | quality: 4 | service: 4 | selection: 4.25
I've stopped in here on several occasions, usually they have an impressive tap list. The vibe kind of reminds me of a skate park which is fitting for these guys. I like stopping in when I'm in the area, it's a cool place to hit especially if it's during their anniversary party.
Nov 28, 2014
wattoclone from California
4.75
/5
rDev
+13.4%
My favorite southeastern PA craft brewery, they seem to specialize in German style beers. All of the staff are friendly and willing to answer all questions about the brews and provide tours for those interested. There 2013 vintage beers were outstanding but they seem to be trending toward higher hop level across the board. Their Punkless Dunkel is excellent.
Oct 31, 2014
Neshaminy Creek Brewing Company in Croydon, PA
Brewery rating:
3.93
out of
5
with
4706
ratings