Trailside Wheat
| The Grumpy Troll Restaurant and Brewery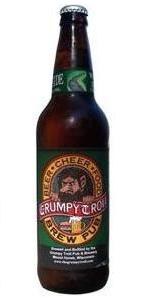 BEER INFO
Brewed by:
The Grumpy Troll Restaurant and Brewery
Wisconsin
,
United States
thegrumpytroll.com
Style:
Hefeweizen
Alcohol by volume (ABV):
5.80%
Availability:
Year-round
Notes / Commercial Description:
Our Hefeweizen has a very appealing fruity flavor and aroma resembling banana, sweet apple and pear.
12 IBUs
Added by cokes on 11-04-2003
Reviews: 7 | Ratings: 18
3.54
/5
rDev
-3%
look: 3.75 | smell: 3.5 | taste: 3.5 | feel: 3.75 | overall: 3.5
Solid example of an American hefe. Golden and cloudy, lemon and grain aroma and flavor. None of the banana and clove flavors one would expect from a German example, but a pleasant summer drinker.
196 characters

3.33
/5
rDev
-8.8%
look: 3.5 | smell: 3.5 | taste: 3.25 | feel: 3.25 | overall: 3.25
This pours a cloudy, golden yellow color with not too much of a head. There is a slight citrus and wheat aroma. The taste is light and thin with grains and lemon flavors. This makes for a very easy drinking summer beer but it could use a little work as its kind of light and thin in the flavor.
294 characters
3.97
/5
rDev
+8.8%
look: 3.5 | smell: 4 | taste: 4 | feel: 4 | overall: 4
The hefe is a bit hazy straw yellow with a sticky white head. The aroma is quite banana-like and rather fruity, as well as a hints of phenols. The taste is much like the nose, banana and pear-like esters and an abundance of wheat malt. The beer finishes very so slightly tart and dry, quite refreshing. Overall a well crafted, tasted hefeweizen.
345 characters
3.68
/5
rDev
+0.8%
look: 4 | smell: 3.5 | taste: 3.5 | feel: 4 | overall: 4
Radiant lemon peel with waxy lemon trim. There's a slight haziness on the first pour, but it looks like most of the yeast is still stuck to the bottom of the bomber. The crown is a shade darker than pure white and looks better for it. Very nice lace as well.
There's no mistaking the typical fruit and spice of a bona fide hefeweizen. While this one is on the bold side, it has an underlying off-aroma that I can't quite place. There's a little too much grain, but that isn't it. In any case, it's far from a deal-breaker.
Trialside Wheat tastes exactly like it smells... and will get the same taste score. This is above average beer that fails to make it over the hump into something truly special. Having said that, I like each gulp a little more than the previous one.
Maybe the slight off-ness is due to an especially messy yeast strain. It does kick out an abundance of esters. The hefeweizen banan-o-meter score is a respectable 3.5/5.0. Ground clove is just a bit less prominent. There's also a sweet vanilla-like quality that makes me think of a cream ale. Maybe a hint of lemon too, but it's subtle at best.
The mouthfeel earns kudos for being more full and creamy than the style average. I could tell by the sound of liquid entering glass that this would definitely not be thin, watery beer. In addition, the carbonation is right where it needs to be.
Although Trailside Wheat could use a sexier name and a better label, it's a pretty good example of a bananarific hefeweizen from a small town brewpub. If I ever decide to eat lunch at The Grumpy Troll instead of The Great Dane during my twice yearly trips up to Wisconsin, a pint or two would not be out of the question.
1,687 characters
3.3
/5
rDev
-9.6%
look: 3 | smell: 3 | taste: 3.5 | feel: 3 | overall: 3.5
On tap at the Grumpy Troll Brew Pub.
Poured a medium yellow color with a small sized white head. Aromas of bananas and cloves. Tastes of bananas, cloves, wheaty and fruity. Body a little on the thinner side. Another nice one for a hot summer day.
Notes from 7/21/08
268 characters
3.98
/5
rDev
+9%
look: 4.5 | smell: 4 | taste: 4 | feel: 3.5 | overall: 4
A- came to the table a hugely cloudy with a heavy offwhite foam on top. there were different levels of head as the pints came around the table, but they stayed pretty well. the golden foggy hue looks pretty delicious and is reminiscent of a graet german wheat beer.
S- a huge phenolic lightly lemony charachter with a heavy wheaty maltiness underneath. strong estery charachter, pretty damn delicious, but i would go with a little sweet, a little more hops on top would help balance it a little more
T- big creamy wheat charachter with a solid maltiness to accompany it. strong phenolic character with a decent estery tone. pretty delicious and nice.
M- creamy lightly carbonation and sticky on the tongue
D- pretty solid, although a little sweet
751 characters
3.67
/5
rDev
+0.5%
look: 3.5 | smell: 4 | taste: 3.5 | feel: 3 | overall: 4
Beer was a very light yellow with a minimal head. Decent nose of clove and banana.
Taste was solid but not spectacular. Some nice spice notes that lead the way. Also some nice malt to keep things in check. However, the beer seemed a little thin and could have used a little more depth. Easy to drink, I could see having several of these on a nice warm day.
360 characters
Trailside Wheat from The Grumpy Troll Restaurant and Brewery
3.65
out of
5
based on
18
ratings.