Fiji Gold

Carlton & United Breweries, Ltd.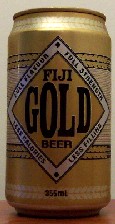 Write a Review
Beer Geek Stats:
| Print Shelf Talker
Style:

ABV:

4.4%

Score:

Avg:

2.79

| pDev:

29.39%

Reviews:

7

Ratings:

From:

Avail:

Year-round

Wants

Gots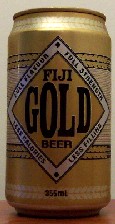 Notes:
Reviews: 7 | Ratings: 15
4.6
/5
rDev
+64.9%
look: 4.5 | smell: 4.5 | taste: 4.75 | feel: 4.5 | overall: 4.5
Firstly, I HATE beer. Have NEVER been able to tolerate drinking the stuff even on a stifling hot day when nothing else is available, however, all that changed on a recent trip to Fiji. The days were all balmy and I'd so often heard the phrase "there's nothing better on a hot day than a cold beer" so I thought I'd give beer a go again. I tried a Fiji Gold.
Well to my delight, it went down very smoothly and no disgusting after taste and best of all it was light and refreshing. I couldn't believe it, this beer was actually drinkable, moreover, it was incredibly more..ish! This became my preferred alcoholic beverage for the remainder of our holiday.
Now I understand beer connoisseurs will probably disagree with my rating, however, please remember that I am a wine and spirits drinker and until now couldn't stand the taste of beer (and yes, I have tried quite a few over the years in an effort to broaden my options - I live in Australia, beer and bbq's go hand in hand). Unfortunately, Fiji Gold is currently not available in Australia (I hope that changes in the near future) but you can purchase Vonu (another Fijian beer) from Liquorland.
My reason for posting this review is to let other non-beer drinkers know that this is definitely worth a try if you can get it, I can now confidently say I understand how good it is to have a cold beer on a hot day :)
1,377 characters
3.75
/5
rDev
+34.4%
look: 3 | smell: 3 | taste: 4 | feel: 3.5 | overall: 4.5
appearance- light golden in color
smell- little skunky like heinekin, euro beer like
taste- very smooth with some bubbly feeling in the back of your throat
mouthfeel- refreshing
drinkability- in fiji the best beer to put back and drink lots of on the beach
261 characters
2.2
/5
rDev
-21.1%
look: 2.5 | smell: 2.5 | taste: 1.5 | feel: 3.5 | overall: 2.5
Not the worst beer I've ever had, but certainly not the best. And when you've been living in the bush for a month or more, with no beer in sight, it will definitely do in a pinch.
It is a basic yellow fizzy in appearance, but with a slightly richer color and a pathetically thin head.
The aroma is not offensive, but it doesn't conger up a huge desire to drink it, either. The hop profile in the nose is slightly reminiscent of a decent Pilsner, but that's where the similarities end.
The least attractive part of this beer is the sweet graininess in its taste. It's out of place, and has the same kind of malt off-flavor you usually find in a first-time homebrewer's beer, before he or she has discovered the complexities of grain and hops and just throws a pre-hopped extract brew together and wonders why it doesn't taste pro. I often describe this flavor as tasting "like a headache," though it's not usually an alcohol or ester issue.
The mouthfeel is fine. But, that's not enough to carry this beer.
Like all beer, there's a time and place for this one... As I mentioned, the time is after a long period without beer, and the place is somewhere that you can't get something better. That time and place seems to pop up a lot when I'm in the islands.
1,260 characters

2
/5
rDev
-28.3%
look: 2 | smell: 2 | taste: 2 | feel: 2 | overall: 2
Thin yellow-gold with a small, fizzy white head. Cereal malts, minor sweetness, euro skunk hops, metal. Taste is much like the smell: cardboard-sweet cereal malts with metallic, watery hops. Light, fizzy, cold. Not as bad as Victoria Bitter, but I wish the island had something better…
286 characters
2.84
/5
rDev
+1.8%
look: 2 | smell: 3 | taste: 3 | feel: 3 | overall: 2.5
--came in a 355ml can with no freshness date to be found. I paid $1.69 cdn.
--poured a cloudy, dirty straw like in color. Not much for a head and not much for lacing. There was some sediments floating around.
--Smell was sweet.
--Based on the smell, the taste was very similar...kind of sweet. This was just an average to below average beer that had nothing really to offer. I am sure it might be fun to drink in Fiji, but at home I won't search for it again.
Thx
467 characters

1.87
/5
rDev
-33%
look: 2.5 | smell: 3 | taste: 1.5 | feel: 2 | overall: 1
Came in a 355 ml light gold can. The label is bordered by the great diamond of marketing, claiming on each side respectfully: Full flavour, Full strength, Less calories, Less filling. My can was also 4.6% abv.
Pours out a hazed straw hue, fizzy head that dies out immediately, and whoa, a healthy dose of brown yeast particles that eventually settle to the bottom. No sign of a best before or freshness date on the can whatsoever.
The nose is friendly enough, sweet corn and malt, a touch of metal that is then bullied out by the sweet corn. The flavour is full of caustic chemicals at first, the malt has to fight to make itself present amongst it, and loses eventually. It give me unpleasant memories of VB, no big surprise it's made by the same company. Chemicals, all I taste are chemicals and then straight water behind it. Mouthfeel is incredibly watery, and caustic on the way down. I hope this stuff is much better at the source, because I won't be picking up another one of these until I am in those parts. I had to pour out half the glass, perhaps I got a bad can.
1,080 characters
3.65
/5
rDev
+30.8%
look: 3 | smell: 3 | taste: 4 | feel: 3.5 | overall: 4
Suzanne switched to this one full time saying she found it much smoother than Fiji Bitter. I found it a bit bland and not as flavorful. Color is paler than it's cousins and head retention is on the light side. Lacing is O.K. It is smooth and balanced well unlike the Export. Just a bit to light for me but no doubt refreshing for the climate it is to be consumed in.
Worth a try if your ever there.
399 characters
Fiji Gold from Carlton & United Breweries, Ltd.
Beer rating:
70
out of
100
with
15
ratings