Neil Armstrong Ale
| Lunar Brewing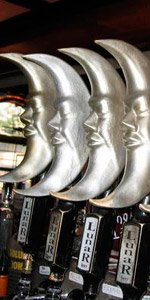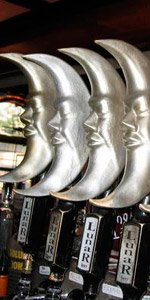 BEER INFO
Brewed by:
Lunar Brewing
Illinois
,
United States
Style:
Belgian Strong Pale Ale
Alcohol by volume (ABV):
8.00%
Availability:
Winter
Notes / Commercial Description:
None provided.
HISTOGRAM
Ratings: 14 | Reviews: 7
Reviews by SteveKay:
2.32
/5
rDev
-39.4%
look: 2.5 | smell: 2.25 | taste: 2.25 | feel: 2.25 | overall: 2.5
Tried a growler of this for Thanksgiving. This is supposed to be one of there best and is very expensive....and disappointing.
Maybe they messed up the batch.
I love the yeasty sweetness of a Belgian strong pale ale but this one had not of that. It pours hazy straw color like all of there beers. The flavors were weak undefinable with terribly thin mouth feel. Little carbonation.
But the deal breaker a strong sour taste at the end of the swallow.
I will give it another shot when they make it again but I'll get a glass and not fork over the $42 for a growler.
568 characters
More User Reviews:
3.7
/5
rDev
-3.4%
look: 4 | smell: 4 | taste: 3.5 | feel: 4 | overall: 3.5
The Neil Armstrong arrived as a 9oz pour into a brandy snifter a cloudy yellow hue with a small bubbling white head on top. Looks good in the glass and the snifter is a nice touch. Aromas of pale slighty fruity maltiness with a nice mellow peppery spiciness as well. Fresh yeast tones meld into the flavor as well. Pretty nice.
First sip brings a nice creamy pale maltiness upfront with hints of light fruit and a well integrated piquant spiciness. There's a nice fresh, almost doughy yeastiness as well. No reall hint of alcohol at all. Mellow pepper notes with maybe even a hint of clove. Tasty overall but I was hoping for something with a little more oomph.
Mouthfeel is creamy and smooth...mellow carbonation makes it easy to drink. An enjoyable Belgian from the folks at Lunar and one I would have again. I wish their farmhouse ale was on tap during the Suburban Chicago BA Gathering...but I guess you can't win them all!
933 characters
4.3
/5
rDev
+12.3%
look: 4 | smell: 4 | taste: 4.5 | feel: 4 | overall: 4.5
(Served in a snifter)
A- This beer has a hazy almost opaque apricot orange body that glows in the light with a thin puddle of white bubbles forming a head. There is no sign of carbonation in this one.
S- This beer has a soft light dried white raisins perfume note with a soft spicy hop note. As it warms there is a bit of a soft banana aroma, which is pleasant.
T- This beer has a perfume sweet light malt flavor with notes of pears and apple juice with a soft club soda flavor in the finish. The hops have a grapefruit juicy note but there is only an alcohol taste in the last few sips.
M- This beer has a light mouthfeel with a slightly dry finish. There was no alcohol heat until the very end of the glass.
D- This beer has a smooth but complex flavor that is one of the better ones in this style. The American hops balance the malt sweetness very nicely.
874 characters

3.75
/5
rDev
-2.1%
look: 4 | smell: 4 | taste: 3.5 | feel: 3.5 | overall: 4
On-tap at Lunar today.
Slightly hazy golden orange tone, small cap of foam. Head was small and reduced itself to a bare ring of bubbles. Earthy, bubblegum, and fruit in the aroma, hinting at Belgian yeast.
Aftertaste was lightly bitter, citrus rind, suggestion of hops. Alot of yeast in the flavor, the bubblegum appears, coupled with a low bitterness that is mildly astringent. Alcohol is masked, but certainly felt after a small sample. It wouldn't be my first choice, but worth a try if you like strong Belgians like Delerium Tremens.
541 characters
4.32
/5
rDev
+12.8%
look: 4 | smell: 4.5 | taste: 4.5 | feel: 4 | overall: 4
Pretty malty to the tongue but a nice lingering taste, hints of apricot. A darker Marzen indeed
95 characters


3.11
/5
rDev
-18.8%
look: 4 | smell: 3 | taste: 3 | feel: 3.5 | overall: 3
Served in a snifter at the brewpub.
I saw a guy walk out with a pair of growlers of this stuff, so I figured I'd give it a shot myself. It pours a lightly hazy amber-straw topped by a finger of cream-white foam. The nose comprises wheat, light caramel, light egg white, and light hard water. Something doesn't sit right with me, here. The taste holds notes of wheat, banana peel, light corn meal, and very light orange peel. The body is a light medium, with a light moderate carbonation and a lightly grainy feel. Overall, I can't say that I'm a fan of this beer. Things just appeared off to me in a number of areas.
617 characters

3.79
/5
rDev
-1%
look: 4 | smell: 3.75 | taste: 3.75 | feel: 4 | overall: 3.75
3.95
/5
rDev
+3.1%
look: 4 | smell: 4 | taste: 4 | feel: 3.5 | overall: 4
Given to me in a small snifter. The color was a opaque banana peel yellow. Noble carbonation and a small head. The aroma was that of some light tropical fruit with some Belgian malts and sugar. The palate starts with some muted sweetness with a dual between bananas and light hopping to balance nicely. But stilll have some fruity malts up front. Carbonated and a little syrupy. Makes me think of a tripel.
406 characters

4.58
/5
rDev
+19.6%
look: 4.5 | smell: 4.5 | taste: 4.5 | feel: 4.75 | overall: 4.75
Had on tap at Lunar 2013,
A) Dark yellow somewhat clear thick 2 finger head that is white good amount of carbonation too.
S) Belgian yeast, sweet malt, clovey, banana, gum, bread.
T) Wow alot sweeter this year than 2012, but still has that butter texture along with the flavors mentioned in the smell.
M) Thick like melted butter, medium carbonation
O) great beer get it before its gone!
396 characters
Neil Armstrong Ale from Lunar Brewing
Beer rating:
3.83
out of
5
with
14
ratings