Missiletow Ale
| Bushwakker Brewing Company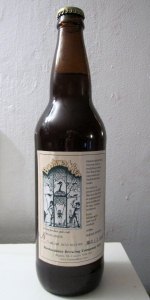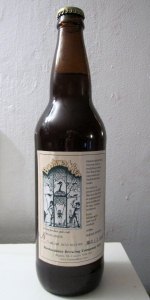 BEER INFO
Brewed by:
Bushwakker Brewing Company
Saskatchewan
,
Canada
bushwakker.com
Style:
Winter Warmer
Alcohol by volume (ABV):
8.00%
Availability:
Winter
Notes / Commercial Description:
No notes at this time.
Added by saskguy on 12-08-2003
HISTOGRAM
Ratings: 7 | Reviews: 6
Reviews by markaberrant:

4
/5
rDev
+6.7%
look: 4 | smell: 4 | taste: 4 | feel: 4 | overall: 4
Dec 07 version (approx 7% abv), sampled Dec 07.
A - clear red, creamy tan head eventually drops to a couple islands of foam, sheets of lace down the glass
S - pleasing fruity esters, fresh sweet bready malt, easily recognizable Bushwakker aroma
T - smooth maltiness, but not overly sweet. Great bready character rounds out the malt profile. Hops are reserved, but provide a smooth bitterness.
M - full mouth, but not heavy or slick. Mild alcohol warmth and carbonation.
D - very easy to drink, nothing overpowers or smacks you in the face, alcohol is well hidden
I was told this year's recipe was modified, and wow what a difference. Virtually no toast or mild roast flavours this year, but instead has been replaced by a great bready character. I also like that the sweetness is very restrained, yet it is still heavily balanced towards maltiness. This bottle is tasting even better than the pints I've already had on tap. Extremely smooth and balanced, kudos Mitch!
973 characters
More User Reviews:

3.5
/5
rDev
-6.7%
look: 3.5 | smell: 3.5 | taste: 3.5 | feel: 3.5 | overall: 3.5
Viggo shared this one. thanks eric!
22oz bottle, 2008 vintage. sampled jan 1/2010.
pours hazy red with a small creamy tan head. the head drops fairly fast and leaves spotty lace.
aroma is neat. caramel. light toffee. walnut and pecan. bit of almond. some dark fruit. white bread. bit of cracker. light alcohol.
taste is nice. just under medium bitterness level. bit of dark chocolate. toasted multi-grain bread. bit of biscuit. bit of mixed spice, but not the typical obnoxious christmas spice. more subtle and mellow. light alcohol. bit of fruit.
mouthfeel is ok. just over medium body. medium carbonation level.
drinkability is nice. fairly well balanced, just not all that interesting or exciting.
706 characters
4.03
/5
rDev
+7.5%
look: 4.5 | smell: 4 | taste: 4 | feel: 4 | overall: 4
A very nice looking brew. Solid, almost whipped two finger pale tan head sits atop a mahogany hued brew. Nice retention, especially considering the mild carbonation level. Also leaves nice thick sheets of lace that coalesce to leave a random smattering of sticky lace.
Main aroma is of bready malts, as well as some nutty toffee. Some pitted fruit, im thinking plum and cherry, also present. A slight earthy mustiness is present from the yeast, and works nicely with the mild touch of woodsy and floral hops.
Interesting brew. More toasty than bready in the taste, and nuances of toffee and roasted nuts also present. A slight touch of the fruity esters mentioned in the aroma appear in the middle and then give way to the malts again before the light smattering of woody, floral hops appear in the finish. Some alcohol makes its way through the body with a mild warming effect, and a mild amount of diacetyl only accentuates the toffee character present in this tasty brew.
Almost full bodied, I almost have to chew through the substantial amount of tasty malt in this one. Could use a touch more hops, but there is nothing wrong with the focus on the tasty malts in this brew. Suprisingly well attenuated, makes for a dry brew that is easy to keep going back to. Alcohol has a slight warming presence, but is never too hot nor interferes with the enjoyment of this brew. A very mild tea like astringency appears at the finish.
A pretty damn drinkable malt focused brew. Despite the big body and alcohol this is quite easy to return to, likely thanks to its tasty, well attenuated body. I have yet to be disappointed by this fine prairie brew pub, and only look forward to the opportunity to visit and enjoy a pint in person.
Much thanks to the kick assed trader from the Queen City, markaberrant, for this, and other, tasty brew.
1,836 characters
3.59
/5
rDev
-4.3%
look: 4.5 | smell: 3 | taste: 3.5 | feel: 4 | overall: 4
22 oz bottle, thanks to markaberrant for sending this to me a while ago. This has been sitting in my fridge ever since.
Pours a clear reddish orange, nice hue to it, thick white head forms, settles to a big ring, lots of lace chunks and spots left on the glass, looks good.
Smell is neat, sweet and malty, a bit of biscuit and spice, caramel, very bready, lightly fruity, some sugary sweetness, toast, smells like funky socks a bit too.
Taste is similar, malty and fruity, a bit of raisin, caramel, light spice and bread, not much else going on in the flavour, a little weak.
Mouthfeel is medium bodied with low to medium carbonation. All in all I thought it held up pretty well considering its age, a decent winter warmer, ABV was nicely hidden. Thanks Mark!
763 characters
3.7
/5
rDev
-1.3%
look: 3 | smell: 3 | taste: 4 | feel: 4 | overall: 4
This winter warmer is brown in appearance with a moderate head that disappeared fast.
Has a slight malt aroma.
Has a smooth mouth.
Both a caramel and butterscotch flavours with a hint of roasted. Do not tast the alcohol.
42 IBU with a starting gravity of 1.077
272 characters


3.43
/5
rDev
-8.5%
look: 3.5 | smell: 3 | taste: 3.5 | feel: 4 | overall: 3.5
Thanks to Viggo for sharing. Served in a Sinha tulip. My first beer from Saskatchewan. Best before March '09.
A - A half-finger of tan foam that dissipates to a thin ring. Hazed dark orange with some reddish highlights. A few spots of lace.
S - Slightly oxidized at this point with a touch of cardboard setting in, but mostly fruity and toffee malts. A little simplistic, but hides the 8% well.
T - The taste is better, with lots of caramel and general maltiness. Has an oxidized sherry element, along with some apple and bread flavors. Slightly tart aftertaste.
M - Slightly zesty carbonation, light-medium body and a bit sticky. Could use a little more oomph for an 8% beer.
D - Drinks quite easily due the simplicity of flavor. Definitely past its prime, but not a drain pour by any stretch. It's also refreshing to see a Winter Warmer that isn't deluged with spices.
875 characters
Missiletow Ale from Bushwakker Brewing Company
Beer rating:
3.75
out of
5
with
7
ratings