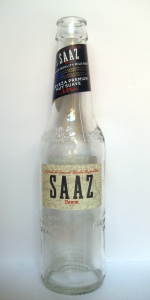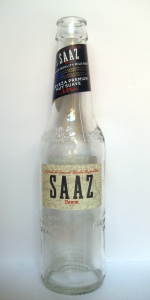 BEER INFO
Brewed by:
Damm S. A.
Spain
estrelladamm.com
Style:
Light Lager
Alcohol by volume (ABV):
3.50%
Availability:
Year-round
Notes / Commercial Description:
No notes at this time.
Added by atis on 03-13-2009
HISTOGRAM
Ratings: 11 | Reviews: 7
Reviews by jhtipton:
2.95
/5
rDev
+8.1%
look: 3 | smell: 3 | taste: 3 | feel: 2.5 | overall: 3
I picked this up because it said it was a light but hoppy lager and the price was okay (abt $1/bottle). Not sure if it is worth that but for I to find out if there was a Spanish hoppy beer. The appearance is light golden with alot of bubbles during the pour but they dissipated quickly. Taste is like a weak lager (hence the light lager name), not too much hops shining through and some malts. Mouthfeel is very light and fizzy. Drinkability is okay-could certainly drink a few without any damage to my ability to walk. Not really my choice for a session.
555 characters
More User Reviews:
3.69
/5
rDev
+35.2%
look: 3.75 | smell: 3.5 | taste: 3.75 | feel: 3.75 | overall: 3.75
Saaz Damm
33 cl. Clear glass bottle, 'consume by 17/06/16'
,79 € @ Superservis, S.A., C/ Avinyo 11-13, Barcelona, Espana
Putting a beer that's named for the hop that it's supposed to display in a clear bottle is probably not a good idea. It looked good but all I got in the aroma was "skunk", and of course that carried over into the flavor as most of what we percieve as "flavor" is actually olfactory perception. Moving forward, over time your brain will shut out the main component that your smelling and allow you to see what else is there, but in this case I didn't get much Saazer anyway. Of course that makes sense when you also factor in that this is really a bit of a light beer, clocking in at just 3.5% alcohol by volume... still, they could have put quite a bit more hop character into it. On top of that I found it surprisingly lemony, and not nearly as floral or spicy as I'd expect it to be.
Overall it's an easy-drinking, casual light beer with some nice Saaz character to it (which stands out because no one's really done that yet), but I'd suggest you look for it on tap or in a can.
1,105 characters

2.74
/5
rDev
+0.4%
look: 2.5 | smell: 3.5 | taste: 2.5 | feel: 2.5 | overall: 2.5
330ml.Pilsner glass.Enjoyed on jul´11.Pale yellow color.Clear body. White,small bubbled froth.Brief crown.Citric,grassy & wet flower aromas. Schratching citric & orange zest flavor.Lemony palate, sharp bitter mouthfeel. Highly carbonated light body.Citric sourness on the aftertaste.Unbalanced flavors & watery mouthfeel.
322 characters
2.63
/5
rDev
-3.7%
look: 4 | smell: 3.5 | taste: 2 | feel: 2.5 | overall: 2.5
Pours pale golden, almost white with large white foamy head that leaves dense patchy lacing. Aroma is very strong Saaz hops (as promised on the bottle) in the beginning, weak malty background; after a couple of minutes all the hops are gone, but I have to admit that aroma is rather good for such a light lager.
Taste is dissapointing sweet and lightly citrusy malt that is gone in seconds, the feeling that the beer is heavily diluted. At the end of the glass the beer reminds of lemon water. Mouthfeel is very light with low carbonation.
Overall, I am dissapointed. I know I should not expect too much from this type of beer, but at least it could have some taste.
673 characters
2.77
/5
rDev
+1.5%
look: 3 | smell: 2.75 | taste: 2.75 | feel: 2.75 | overall: 2.75
2.44
/5
rDev
-10.6%
look: 2.5 | smell: 2.25 | taste: 2.5 | feel: 2.5 | overall: 2.5
Pours a pale yellow colour, with a small head that fades leaving a layer on the surface and a good ring. Aroma of hops, nothing more. Medium to light body, OK carbonation. Taste of hops and citrics. Nothing outstanding, refreshing in summer.
241 characters

1.5
/5
rDev
-45.1%
look: 1.5 | smell: 1.5 | taste: 1.5 | feel: 1.5 | overall: 1.5
From Hipercor. In Adnams glass. Watching Sons of Anarchy 5x11. Very flat and watery. However, at least it isnt utterly disgusting and can be finished.
150 characters
2.52
/5
rDev
-7.7%
look: 2 | smell: 2.5 | taste: 2.5 | feel: 3 | overall: 2.5
330ml bottle poured into a pint glass.
a: pours a clear pale golden, 1 finger white head dissipates a thin film. a few bubbles rising.
s: some light malts and corniness, a fairly faint saaz hop smell. not much else.
t: a light maltiness, a tiny hop bite, but most of the crispness comes from the carbonation rather than the hops. fairly watery. a faint lemony flavor as well.
o: not particularly interesting, seems to me like a standard watered down lager. good thing i wasn't expecting a czech style pilsener with the "saaz-only" advertising, as this wasn't it.
566 characters

Saaz Damm from Damm S. A.
Beer rating:
2.73
out of
5
with
11
ratings