Trafalgar Harbour Gold Pilsner
| All or Nothing Brewhouse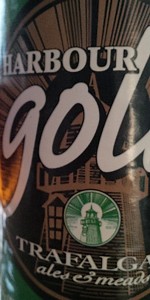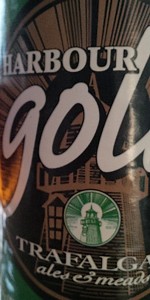 BEER INFO
Brewed by:
All or Nothing Brewhouse
Ontario
,
Canada
allornothing.beer
Style:
Czech Pilsener
Alcohol by volume (ABV):
5.00%
Availability:
Year-round
Notes / Commercial Description:
Trafalgar's pilsner style lager is brewed as a mid-European pilsner. As with all pilsners this lager is straw colored with a distinct hoppiness and floral bouquet derived from Saaz and Hallertau hops. Pilsners, like white wines, match very well with less intense flavored dishes such as lean fish, veal and lighter pork dishes.
Added by TerryW on 11-16-2003
HISTOGRAM
Ratings: 13 | Reviews: 11
2.76
/5
rDev
+8.2%
look: 2 | smell: 3.5 | taste: 2.5 | feel: 2 | overall: 3
For the Canadian Federal Elections Trafalgar has started a tradition of rebranding their beers with each one representing a political party. Punters then vote with their throat, and the resulting sales are used to represent the predicted electoral outcome. It's a pretty neat idea really, but I view it with some trepidation, because Trafalgar isn't the best brewery in the universe. Added to this, the label has the slightly scary prospect of the prime minister's head rising majestically out of the foam.
Pours a bright yellow, and the head lasts only momentarily. Absolutely no retention or lace. Sweet bready aroma, and a touch of grass. Very straightforward and simple flavour of sweet malts and honey. Not much in the way of hops, and really quite far off the mark for a pilsner, but still an approachable beer. Medium bodied with very, very little carbonation.
Not really a pilsner, and not really a great beer, but its pleasant enough and hit the spot for me at the time. Unfortunately for Trafalgar, they do advertise this as a pilsner, and I've marked it as such.
1,075 characters
2.12
/5
rDev
-16.9%
look: 3 | smell: 3.5 | taste: 2 | feel: 1 | overall: 1
The LAST from the batch of Trafalgar bombers I picked up last week.
This one poured a lager yellow with a little head that quickly dissipated to nothing. This however does have obvious carbonation which is a somewhat pleasant change from their other brews. Smell contains some hop aroma, which is nice. That however is where the niceness ends. This stuff has an initial Pilsener bitterness but the finish is just so horrible it turns my stomach. I found the finish on this to be very metallic and extremely hard to stomach.
Unfortunately, this one is destined to exist at the bottom of the sink. Avoid this one.
617 characters

1.35
/5
rDev
-47.1%
look: 1.5 | smell: 1.5 | taste: 1.5 | feel: 1 | overall: 1
This Pilsner pours from its trendy looking Bomber a hazed gold color. The fizzy head has zero retention and leaves no lace. The aroma is somewhat bready and herbal, with a wiff of sour milk in that background. The taste is very sweet and unbalanced. Hop bitterness far too low for a pilsner. There's more sour flavors than bitterness. Hop flavor is minimal as well and not very complex. The mouthfeel is killed by astringency. The finish is grainy and slightly sour.
I had to double check that this wasn't expired. Its not a good Pilsner, its has more flaws than good points. It's the worst beer I've tried from this brewery.
632 characters

1.62
/5
rDev
-36.5%
look: 1.5 | smell: 2 | taste: 1.5 | feel: 1.5 | overall: 1.5
B'ah. Bad beer. Pours a fuzzy yellow. Sort of cloudy. Very little head, about a finger, which diminishes to nothing. Smell is off. Grass, bready malts, and a rather odd sour aroma. It's like skunk, but it isn't. Taste seems metallic. Like a few iron nails are added in each bottle and allowed to corrode for a few weeks. Same odd skunk but not skunk sensation is in the taste as well. What is this? Overall, a bad beer. Not alot of redeeming qualities, unless you believe cold serving is a redeeming quality.
508 characters

2.8
/5
rDev
+9.8%
look: 2.5 | smell: 2.5 | taste: 3 | feel: 2.5 | overall: 3
One of four bombers purchased in the "politics-pack" where Trafalgar is relabeling their standard beers for each party/leader running in the 2006 elelction....vote with your mouth...vote often...The Harbour gold was labeled" Old Tory lager".
Poured a crystal clear light gold into the flute...small white cap diminished quickly. Minimal lacing, moderate carbonation.
Aromas very faint....some sweet grainy breadiness and very light floral hopping...no Pilsner "skunk" from this fuzzy bunny.
Odd mouthfeel for a Pils; slick and peppery. Malt up front... grainy but almost drowned out by carbonation peppering the palate....later this mellows as the gas comes out of the beer and we get a mellow grainy-bready maltiness that seems to over-power the muted golding hops ( these are not Saaz) until the finish...slightly dry quick finish, light biscuit aftertaste.
Not a very good rendition of a Plisner but a fair enough drinkable all-malt lager. However nothing stands out to distinguish this one from the 300 brands of lager on the domestic market.
1,058 characters
2.5
/5
rDev
-2%
look: 2.5 | smell: 2.5 | taste: 2.5 | feel: 2.5 | overall: 2.5
Pours a clear golden amber, not what I'd call a pilsner colour, big white head forms and goes, no lacing. Smells sweet, grassy, pretty malty. The taste is sweet and malty, some iron is present, some faint hops. Mouthfeel is kind of watery, very thin with low carbonation. Not entirely pleasant, don't recommend.
311 characters
2.67
/5
rDev
+4.7%
look: 2.5 | smell: 3 | taste: 2.5 | feel: 3 | overall: 2.5
Bronze/gold in colour with a medium amount of carbonation. Mild herbal hop aroma, along with a bit of sweet malt. A bit of malt flavor in this one, but it got a bit too sweet on the finish which even the fair amount of bitterness couldn't keep in check. If it were a bit more balanced, it wouldn't be half bad.
312 characters
3.5
/5
rDev
+37.3%
look: 3.5 | smell: 3.5 | taste: 3.5 | feel: 3.5 | overall: 3.5
Had a couple of these at the pub next to the brewery. The keg lines were fouled up so I had it from the bottle. A little richer color than pilsners i have seen, a yellow gold with a tinge of amber in it. A little bit of foamy head and a lot of carbonation. Smell is fruity and faint. The taste was unexpected since it did not really taste like a pilsener to me. Too fruity with an apple flavour. The taste was good though - I quite liked it and want to give it a 4.0 for taste but can't because its supposed to be a pilsner. Good enough for me to pick up a 6 pack when I was leaving though.
590 characters
4.15
/5
rDev
+62.7%
look: 3.5 | smell: 3.5 | taste: 4.5 | feel: 4 | overall: 4.5
Hats off to Trafalgar for this premium pilsner, an exellent tasting brew with some heart.
The colour is an exellent golden yellow and clear. The crown is weak, short in stature with little remaining glass cling
Carbonation is very light.
The body is full.
Aroma is lightly grassy..
The taste is everything, equals the drinkability.
Initial taste of a balanced malt hoppy thing which quickly turns to a hopped up advantage to end.
Very nice and recomended.
462 characters
2.6
/5
rDev
+2%
look: 2 | smell: 2 | taste: 3 | feel: 3 | overall: 2.5
Another sample at the brewery's own new mini-pub. Aggressive carbonation, but competitive with an urquell. Could not finish much, but better than a national beer. Bitter and nicely so, disregarding the carbonation. Light-medium mouthfeel. Could do worse.
254 characters

1.55
/5
rDev
-39.2%
look: 2 | smell: 2 | taste: 1.5 | feel: 1.5 | overall: 1
This one comes up a cloudy golden colour with a short white head. The head settles to a partial film. Gives up some slight lace.
Smells lemony, estery. Malts in there too, but I couldn't find any hops in the glass.
Couldn't honestly recognize this as a pilsner. Tastes more like some sort of perfumy cider. Quite tart, apple-like flavour, lots of esters. The tartness uterlly dominates this beer.
Pilsner? I don't think so. Take a pass on this. Or if you do try it, maybe you can drop me a line and explain it to me.
525 characters
Trafalgar Harbour Gold Pilsner from All or Nothing Brewhouse
Beer rating:
2.55
out of
5
with
13
ratings