Monte Carlo Las Vegas Lites

Monte Carlo Casino Pub & Brewery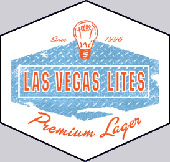 Write a Review
Beer Geek Stats:
| Print Shelf Talker
Style:

ABV:

3.2%

Score:

70

Avg:

2.54

| pDev:

18.11%

Reviews:

13

Ratings:

From:

Avail:

Retired (no longer brewed)

Wants

Gots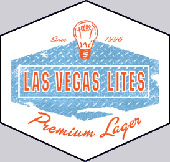 Notes:
Reviews by TheLongBeachBum:
TheLongBeachBum from California
1.74
/5
rDev
-31.5%
look: 3 | smell: 1.5 | taste: 2 | feel: 2 | overall: 1
Presentation: Tried as part of a Sampler on a recent trip and visit here.
Appearance: Arrived in a small sampler glass. Incredibly pale straw color. Nice looking head that lasted and helped the look of the beer.
Nose: There isn't one. Period.
Taste: Pale Malts with a feint speck of hops that are only detectable by the Hubble Space Telescope. Rumor has it the single Hop that is used in Brewing this beer is placed inside a Teabag with a piece of dunking string attached to it. Apparently drying out the "Uni-Hop-Bag" after each brew means that you can use one for every 6000 brews before having to replace it. This is pretty lame actually. Far from offensive, but like those annoying Telephone Salespeople, you feel as though you should always be polite to this beer and take another sip. All the while, like the phone, you want to put it down and move on.
Mouthfeel: Not much, it's clean-ish, light in body and leaves a little trace of its existence. Bit like a ghost fart.
Drinkability: Great for "Lite" Drinkers, but there is not much to keep my attention - rather boring after the 2nd sip.
Overall: Piss poor really. Glad I had some deep-fried Onion Rings and the much better Silver State Stout to take the taste of this one away. There are too many other beers at the Monte Carlo to even be fussed with bothering with this one ever again. To be honest – it just screamed "Monte Carlo Brewery B/M/C-Lite Facsimile", a bridge beer for those drinkers that don't want to be bothered by those annoying things called "flavors".
Oct 29, 2003
More User Reviews:

jdhilt from New Hampshire
2.5
/5
rDev
-1.6%
look: 3 | smell: 3 | taste: 2.5 | feel: 2 | overall: 2
Pours with a two-finger white head that leaves a good lace. Clear pale amber color. Light bodied and light carbonation. Slightly hoppy nose. Starts sweet with some hoppy overtones, finish is bland and watery. Sold as part of a 6-pack from their gift shop for $13.92 by the casino in Las Vegas, NV.
Jul 14, 2004
packetknife from Idaho
3
/5
rDev
+18.1%
look: 3 | smell: 3 | taste: 3 | feel: 3 | overall: 3
This beer should be extracted and documented as the 'average' brewpub lite beer. It tasted like many others I've had as a HOPS or some chain similar. Light yellow with an overly frothy bleached white head. Some hop on the nose, a bit sour. About the same on the tongue and decently smooth. Thin as should be expected.
Aug 02, 2005

Dogbrick from Ohio
2.43
/5
rDev
-4.3%
look: 2.5 | smell: 2 | taste: 2.5 | feel: 3 | overall: 2.5
From a sampler: About what you would expect from a casino brewpub Light. Clear gold color with a thin and fizzy white head. Hardly any lacing apparent. Light hops in the nose. Light-bodied, with hops and grain flavors but not with any authority. The finish is light and smooth and practically flavorless. Next.
Oct 18, 2004

bditty187 from Nebraska
3.13
/5
rDev
+23.2%
look: 3.5 | smell: 3 | taste: 3 | feel: 3 | overall: 3.5
Mildly hazy with some noticeable speckles of yeast (?), this is darker in color than 99% light lagers I've tired. Only SA Light is darker. Is this a good sign? With that stated, the color is golden-amber. No animation was noticeable. The head reached a half a finger in height and then it quickly faded to a soapy cap. There was actually subsequent lacing; it was spotty but prevalent. This is not a bad looking beer! The nose is decent. Maybe it is too grainy. There are some husky, herbal, and cereal notes as well. The wide sweetness is bothersome to me. I'm happy to detect the existence of hops. The bouquet is fair but I couldn't in good conscience call it inviting. At best, it is inoffensive. The palate has flavor. It immediately reminded my of Leinenkugel's Northwoods Lager, which I find is decent. The sweet, grainy-cereal flavor is the most perceptible flavor. Behind this is a note of husk and faint herbal notes. There isn't much in the way of hops bitterness or outright flavor. Then again this beer is not sickly sweet or overly "adjuncty" or oddly "chemically." Maybe I'm demented but I kind of like it (when compared to others in the style). There is an aftertaste, grainy and semi-sweet. It is tolerable. This is a Light Lager with taste! Actually, it just tastes like a better than average American Lager. Medium in body, modest carbonation, a bit low but doable, the mouthfeel is acceptable. Is this drinkable? Yeah. Did I like it? Yeah, to a degree. Would I buy a pint of this in Las Vegas? Maybe. I haven't finished the sampler six-pack purchased by my Dad. Maybe this is as good as it gets? Regardless, there is no doubt this beer has been created for the non-adventurous beer drinker. Good job at that.
Aug 31, 2004

UncleJimbo from Massachusetts
2.7
/5
rDev
+6.3%
look: 3 | smell: 3 | taste: 2.5 | feel: 3 | overall: 2.5
This beer is described on the menu as "a delicate pale ale that delivers smooth flavor with a crisp, clean and dry finish." This "pale ale" pours a light amber color with weak white foam. The mild aroma is malty. The very light taste is mostly malty with very weak hop character. The body is very light. The mouthfeel is very thin and weak, but clean and dry. The drinkability is fair, and is similar to an American light lager.
8/04 Edit:
The label for this beer on the web site now indicates that this is a lager.
Feb 06, 2003
LarryKemp from Texas
2.44
/5
rDev
-3.9%
look: 3.5 | smell: 2 | taste: 2.5 | feel: 2.5 | overall: 2.5
Well this is a lite beer so what do you expect? It poured a very clear yellow with a generous head. I detected no aroma. What taste I could get was a little malt. The mouthfeel was watery. All this said, I would say that for its style it is a good beer. I would not try it again, but if I was with someone who was not adventuresome, this may be a modest first step away from Coors or Bud.
Feb 18, 2003
feloniousmonk from Minnesota
2.54
/5
rDev 0%
look: 3.5 | smell: 2 | taste: 2.5 | feel: 2.5 | overall: 3
Hazy, pale yellow color, high carbonation, big, fluffy, bone-white head. Not bad looking...
Aroma: corny, plain, utterly blase, sweetish, then dry. Not great.
Taste: huh. pretty much ....not much. Very bland, slow on the flavor count. If you like "Lite" beers, this will do, ...if you don't, and I fall into this category, ...not gonna do anything. Just wetness that slides easily through, and kicks in the alkyhol. Not offensive, though, so cheers to that, I guess.
A bit too husky-sweet, but it's faults are easily forgotten, just as the flavor, such as it is, disappears.
Nothing really wrong with it, tops for the style, I guess, but nothing you'd really want to swallow.
Feb 14, 2005

Gavage from Nevada
1.73
/5
rDev
-31.9%
look: 2 | smell: 1.5 | taste: 1.5 | feel: 2.5 | overall: 2
Got handed a sampler glass of this by the bartender after refusing to try this. I had this my first trip here years ago and it was a macro in disquise. But the bartender insisted and since I was rating the others...
The color is bland clear lite gold / yellow with barely any head. The carbonation is acceptable, keeping this somewhat crisp. The aroma is undetectable. I can't rate it awful because it is not offensive, just not there. The taste is what was expected, extremely weak malt and no bitterness (like most macros). Water seems to be the main flavor.
Not drinkable at all, and this must give patrons a nasty hangover if they have several of these. Clearly made for the Bud drinking public who want to say they drank a beer made at a brewpub.
Dec 03, 2003
beertaster13 from Washington
2.53
/5
rDev
-0.4%
look: 2.5 | smell: 2 | taste: 2.5 | feel: 3 | overall: 3
I don't like light beers but this one wasn't bad, just not good. Pours a very light yellow with a little white bubbly head. Lacing is nowhere to be found. The smell is of very sour grain, not pleasant at all. The tase is slightly grainy with a little detection of scotch malt, actually quite pleasant, light bodied and probably the beer for you here if you like the light brews.
Aug 27, 2004
Boilermaker88 from California
2.07
/5
rDev
-18.5%
look: 3.5 | smell: 1.5 | taste: 2 | feel: 3 | overall: 2
The second of a mixed six-pack my brother brought back from Las Vegas. Las Vegas Lites had a clear pale yellow color topped by a soapy white head that stuck around a lot longer than expected.
The nose was initially non-existent until, after repeated attempts, I discovered a faintly sour aroma akin to rotting or moldy grain. No floral or citric aromas were detected. The nose of this brew treaded dangerously close to racking up a 1.0, ladies and gentlemen.
Fortunately, the hint of bad grain was so faint as to not screw up what little taste this beer imparted. Mild notes of malt and corn had me thinking tortilla chips, unsalted. Except the chips had more flavor. Oh well. Well, then, how about those hops? One, you say? Oh, I'm sorry...none, you say. Yes, that's right; no hops bitterness or character at all. The feel was light, clean and thin.
Las Vegas Lites is a macro light beer trying to play dress-up. To this end it fails. Bereft of character and struggling just to stay ahead of water, Las Vegas Lites can fade into the shadows and I wouldn't miss it.
Jul 28, 2004
BrewMaster from California
3.23
/5
rDev
+27.2%
look: 3.5 | smell: 3 | taste: 3.5 | feel: 3 | overall: 3
Appearance: Golden clear color with a thin head and light carbonation visible through the glass.
Smell: Light malty aroma with little else to offer.
Taste: Mushroomy taste (potentially from a poorly cleaned glass) hits right up front and then dissipates to make way for a sweet malty base with a light touch of hop bitterness (very light). There are also floral flavors coming out of the sweetness.
Mouthfeel: Light bodied and pretty true to the style.
Drinkability: Well, this is probably the best beer to style that Monte Carlo brews. That doesn't say much about the brewery, but I must give them credit for brewing this beer right on style even if I don't particularly care for the taste. Otherwsie it's not impressive.
May 04, 2005

JayQue from Virginia
2.86
/5
rDev
+12.6%
look: 3 | smell: 2 | taste: 3 | feel: 3 | overall: 3.5
I bought two in my mixed 6 pack from the brew pub. Had one today after a scorching hot session of lawn mowing. Definitely does the job as a lawnmower beer. I drank it out of a glass and stopped pushing the mechanical beast while I drank it. Reactions is still the same as the on-tap variety: typical macro lager, no more and no less. Slightly cloudy, dull yellow color with a small head that dissipates quickly. Taste is typical macro lager, perhaps a bit smoother with a richer mouthfeel. I would rate the drinkability about the same as Miller Lite. The only difference I noticed was a slight malty flavor that was not present in the frosted beer mug serving I had in Vegas. Still, there is a lot of beer at 7-11 that is the equivalent of this one.
Jul 02, 2006
Monte Carlo Las Vegas Lites from Monte Carlo Casino Pub & Brewery
Beer rating:
70
out of
100
with
13
ratings