Ardenne Blond

HaandBryggeriet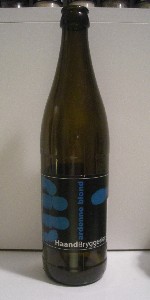 Write a Review
Beer Geek Stats:
| Print Shelf Talker
Style:

ABV:

7.5%

Score:

Avg:

3.82

| pDev:

10.47%

Reviews:

12

Ratings:

From:

Avail:

Year-round

Wants

Gots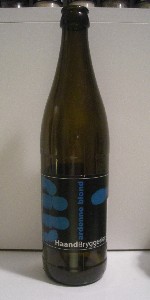 Notes:
3.04
/5
rDev
-20.4%
look: 2.75 | smell: 3 | taste: 3.25 | feel: 3 | overall: 2.75
500ml bottle, £4.50 - Good Spirits Co, Glasgow:
Orange amber with no head & some dark sediment.
Light, earthy malts with some sour touches and a hint of citrus plus a little spice. There is a little yeast with some fruity undertones with some tart & sourness.
Some sourness and tarty flavours in the taste than the nose with some caramel and a little bit of spice. There is some apricot and a few other nondescript fruity flavours and yeast and orange.
Medium to full bodied and creamy with a slight tarty tang and a generally smooth feel and a hint of fruity alcohol.
Heavier yet more mellow that your usual saison although it did share some similarities such as the fruity undertones and the apricot but the sourness and the tarty flavours were a lot more subdued and I think the beer suffered as a result.
813 characters
4.59
/5
rDev
+20.2%
look: 4 | smell: 5 | taste: 4.5 | feel: 4.5 | overall: 4.5
Bottle: Poured a hazy golden color ale with a large foamy head with good retention and some lacing. Aroma consists of fruity ester with dry hoppy notes and fantastic floral and rustic malt backbone. Taste is a great mix between some fruity ester with sublime floral malt notes and some rustic malt backbone. Body is full with great carbonation and no apparent alcohol. I wasn't expecting so much complexity from this beer, this is a real gem and one underrated saison.
470 characters

3.7
/5
rDev
-3.1%
look: 4 | smell: 4 | taste: 3.5 | feel: 4 | overall: 3.5
On tap at the Sail and Anchor, Fremantle.
A - Pours an extremely light golden yellow, and very clear. A solid finger and a half of fluffy white head crowns and gives way to excellent lacing.
S - Grassy hops, lemon, banana, yeast and salt.
T - Sweet floral notes, hay, syrupy canned fruit, touch of funk.
M - Dry and sweet, medium body, moderate carbonation.
O - Enjoyed it. Subtle complimentary flavours and well put together.
431 characters
4.17
/5
rDev
+9.2%
look: 3.5 | smell: 4 | taste: 4.5 | feel: 4 | overall: 4
Out of the bottle is appears low carbonated with a white head and a light cloudy look. The foam quickly disappears leaving a flat top, but yet with a delicate look.
The aroma tells of a fresh saison with a feel of spice and malt.
Taste is an enjoyable mix of sweet, fruity malt and a bitterness towards the end.
The beer leaves a refreshing buzz on the taste buds and I found it very satisfying for a thirsty tounge.
As mentioned, this is good for thirst quenching but I found it excelent together with a nice pepper steak.
527 characters
3.82
/5
rDev 0%
look: 3.5 | smell: 4 | taste: 4 | feel: 3.5 | overall: 3.5
from the notes and during a tasting session with a supply from Denmark.
A - light yellow with a big fizzy head that dissapates quickly due to very active carbonation.
S - grassy, earthy, tart smells I associate with a saison.
T - slightly fruity with plenty of sasion character.
M - light bodied and medium carbonation despite the intial fizzy head.
D - a good taster but I wouldn't chase this one down.
403 characters

3.5
/5
rDev
-8.4%
look: 3.5 | smell: 3.5 | taste: 3.5 | feel: 3.5 | overall: 3.5
Pours a pale golden colour with light haze. Head is white, very generous - nice, dense and fluffy with big bubbles appearing on the top, and decent lace that really could be a bit stickier. Pretty good.
Smell is quite Belgian. Rich, fruity and spicy with a dry musty edge. Lots of champagne grapes giving tart notes, some white pepper, capsicum and hint of clove. Slight boozey edge at the back. Yeah not bad, but the dryer, mustier notes could give way either to more fruit or more funky aromas, just smells like Belgian yeast.
Taste has a nice fruity underlying character. Stone fruit largely with lots of apricot, peach and candied orange. Develops into musty notes midway that really dry up the palate, producing some light vinous characters and a lot of mellow spice notes. Tart, highly attenuated, warm, but still a tad simple overall, with a slight alcohol heat on the back. A pleasant, drinkable palate but it still falls short of real greatness.
Bit sizzly on the feel, dry and a bit harsh overall. Good body though.
Really strikes me more as a Belgian strong pale than a strong saison, it's very Belgian in character but lacks those organic funky farmhouse notes. If the alcohol were reduced they might come through more but the warmth of the booze just ups the other Belgian yeasty flavours a bit too much.
1,321 characters
3.4
/5
rDev
-11%
look: 3.5 | smell: 3.5 | taste: 3.5 | feel: 3.5 | overall: 3
Purchased from the International Beer Shop in Perth, while on a visit there. Chilled in my hotel bar fridge and served into an inappropriate hotel glass.
Pours a hazed but bright and light lemon yellow colour. Head forms in zesty, soda-pop-like carbonation at the start, but disappears almost as quickly, leaving a full and gelatinous body that just keeps large-bubbled carbonation on the top. Certainly quite heavy.
Nose is a bit zesty and a little spicy, but rather subdued overall. Some meaty, sweaty funk, a little pepper and a dash of grainy, organic malt, but all quite mild. Decent, but not exceptional.
Taste is similar, but the spice is a little more pronounced here, giving a very pleasant organic green vegetation bite. Phenolic on the back, which is out of character for the style, but adds crispness as a whole. Unfortunately, it doesn't really add anything to the palate, which is genuinely lacking in stylistic elements.
Feel is smooth and clean, but light, despite the appearance and the additional boozy notes on the back.
If you're going to make a Saison this heavy, it really needs to accentuate the classic organic and funky characters. This really doesn't, and it suffers for it. It ends up being too sharp, too heavy and certainly too boozy.
1,268 characters
4.12
/5
rDev
+7.9%
look: 3.5 | smell: 4 | taste: 4.5 | feel: 3.5 | overall: 4
Slightly hazy, golden colour with a moderate white head. Reasonable head retention.
Rich spicy nose with lots of pepper and clove. Decent, light tart wheat note. Mild alcohol.
Nice, creamy malt with a lot of spicy. Slightly spicy hop character. Noticeable alcohol. Very tasty and a nice blend of saison and tripel.
Medium-full body with moderately-high carbonation. Slightly astringent.
A really nice beer with plenty of punch and a great combination of flavours.
467 characters
3.7
/5
rDev
-3.1%
look: 4 | smell: 4 | taste: 3.5 | feel: 4 | overall: 3.5
Batch #234, brewed on July 13 2008.
The colour is orange-gold, the liquid is hazy. The finger thick compact white head slowly sinks down, leaving some lacing.
The smell is fresh and a bit hoppy. Quite a lot of sweet yeasty flavours, notes of fresh carrots, grass and orange peels. Inviting!
The taste is fruity, yeasty and a bit dry with cheeasy-wheaty flavours of aged hops. Some bitter notes and tastes of carrot juice, orange peels, coriander and lecture (!). The aftertaste got a mild growing warming note of alcohol, spices, rye bread and French loaf, some yeast and a touch of fresh herbs.
The carbonation is mild; the bubbles small. The liquid is dry and mid-smoth.
A gentle and balanced saison. Although I like them a bit rougher, I understand that two years of cellaring rounds the edges a bit.
811 characters
4
/5
rDev
+4.7%
look: 4 | smell: 4 | taste: 4 | feel: 4 | overall: 4
Norwegian brewed ale, bought at Burg Bieren in Ermelo Netherlands.
Bottle 0.5 l.
Batch 205, brewed on 20 januari 2009. Best before 20 june 2010.
Glad to be able to try some of this brewery.
Golden ale with a huge head, both fluffy and soapy, great lacing too. Modest carbonation, but still very active in the bottle. Also a lot of floaty bits in this.
Smell of malts and yeast, with some citrus.
Taste very well balanced between malty sweet and hoppy bitter. Some spicyness, but not much. Some herbs and citric notes.
Finish is surprizingly dry.
Refreshing drink. Alcohol is well masked.
Very pleasant experience. As the label says: good stuff for summer evenings.
668 characters

4.12
/5
rDev
+7.9%
look: 4 | smell: 4.5 | taste: 4 | feel: 4 | overall: 4
A: This beer pours murky pale golden with hints of red. The head is medium large, white thick and stays for a long time before it dissipates leaving some lacings.
S: Very refreshing, with some wheat, yeast and lots of fruit (citrus and ripe bananas).
T: Some sweetness together with dryness (both bitter and floral hops). Spicy and fruity (lots of bananas and citrus). Lots of Wheat.
M: The aftertaste is dry but also sweet, and stays for some time. An alcoholic feel to the light body with rich carbonation.
D: Nice, but not one of the best saisons I've had. Could have been a bit better balanced, and bit less alcoholic domination in the body. But a really nice beer.
674 characters
3.92
/5
rDev
+2.6%
look: 3.5 | smell: 4 | taste: 4 | feel: 3.5 | overall: 4
Bottle conditioned, RBESG 2005, Grand Tasting (courtesy of the brewery). Golden colour, low head. Yeasty aroma, notes of fruits (esp. raisins) and oak, flavour is oaky and raisiny with a certain alcoholic punch. Not bad at all. Not your typical saison, though.
260 characters
Ardenne Blond from HaandBryggeriet
Beer rating:
86
out of
100
with
18
ratings