Arboreal

Oxbow Brewing Company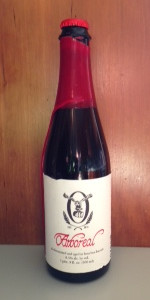 Write a Review
Beer Geek Stats:
| Print Shelf Talker
Style:

ABV:

8.5%

Score:

Avg:

4.12

| pDev:

8.98%

Reviews:

12

Ratings:

From:

Avail:

Rotating/Seasonal

Wants

Gots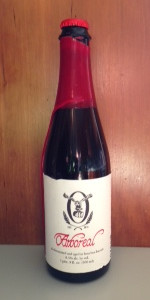 Notes: Arboreal is an American Sour Ale fermented in wooden bourbon barrels with Brettanomyces and Lactobacillus. Produced without the use of stainless steel fermenters or brewers yeast, this uniquely traditional beer pays homage to our rural farmhouse habitat and the trees surrounding us.

ChipChaight from New York
4.12
/5
rDev 0%
look: 4.25 | smell: 4 | taste: 4.25 | feel: 4 | overall: 4
April 2018 bottle from the brewery in Portland during 2020 trip to Maine. Pours dark amber with a finger of yellowish head and nice lacing, smell is bourbon fruit punch, plum skins, cherry flesh, fruit by the foot, prunes, hints of strawberry and lemon, taste follows the nose with warm bourbon with strong oak character throughout, bitter sour cherry, plum skin, hints of fresh leather and lemon flesh, taste is light, well carbonated, and dry. A distinguished, complex, and bourbon forward treat. Yum!
Aug 14, 2020
StoutElk_92 from Massachusetts
4.57
/5
rDev
+10.9%
look: 4.75 | smell: 4.5 | taste: 4.5 | feel: 4.5 | overall: 4.75
Jan, 2016 vintage
Pours hazy amber red with a creamy frothy off-white foam head. Smells like acetic red wine, oak barrel funk, bourbon, caramel malts, cherry, red fruits, dark fruit, apricot, with earthy herbal floral piney grassy hops. Tastes like acetic leathery red wine, oak barrel funk, bourbon, apricot, tart cherry, red fruits, dark fruit, caramel malts, some spice, with floral earthy herbal piney grassy hops. Feels medium bodied, creamy with moderate smooth carbonation. Overall a nice bourbon barrel fermented sour ale.
May 13, 2020
BEERchitect from Kentucky
4.3
/5
rDev
+4.4%
look: 4 | smell: 4.5 | taste: 4.25 | feel: 4.25 | overall: 4.25
When extreme is the norm, everyone is out to be memorable. The craft beer scene is a stark reminder of our curiosity with polarizing flavors whether it's sweet, sour, bitter, roasty or spicy. Oxbow brewing hopes to become not just memorable but downright addictive with the combination of sour and spice.
Pouring a rusty, ruddy brown, Arboreal gets real with a nose piercing twinge of acidity that rocks the olfactory senses with the very first pass of its scent. Stone and sour fruit come with a piquant whisky scent and remnants of vinegar, cider and red wine. Scant sweetness flies over the tongue with the steely caramels remiss of peanut skins, oak drawn char and a modest sourdough character.
And then the sourness simply batters the middle palate with an acetone rich taste of sour red grape, red wine vinegar, cherry, plum and cranberry- all of the booze soaked, macerated variety. Sourness soon turns to spice as the bourbon nuances of steely caramels, toasted oak, nuttiness and a serious punch of nail polish remover-type spice. An aura of saddle leather, weathered attic woods and wine aged cork swirl above the palate in retro-olfactory fashion.
Medium light in body, the sour ale trends drier and lighter during the session as its acidity creates an intense enamel ripping sense of drinkability and refreshment. Nearly sweat inducing and jaw tightening, the ale has a medium short aftertaste laced with faint balsamic and tannic bordeaux wines.
Feb 16, 2019
Phyl21ca from Canada (QC)
3.74
/5
rDev
-9.2%
look: 3.5 | smell: 3.75 | taste: 3.75 | feel: 3.75 | overall: 3.75
Bottle: Poured a brown color ale with a medium size off-white foamy head with light retention and no lacing. Aroma of light caramelized malt with some intense Brett notes with some bourbon and oak notes also perceptible. Taste is also a mix of fruit Brett notes with some light caramelized malt notes, no residual sugar notes with some pretty intense woody and bourbon notes. Body is about average with good carbonation. Enjoyable but Brett was maybe too strong and overtaking the bourbon flavours.
Dec 03, 2018
hopley from Massachusetts
4.59
/5
rDev
+11.4%
look: 4.25 | smell: 4.5 | taste: 4.75 | feel: 4.5 | overall: 4.5
500 ml bottle dated 2014, drank 02.13.18
Delicious. Simply a beautiful beer. A light delicate bourbon taste, not too overbearing. Moderately tart, not overly so. The color is intimidating in a fireside cocktail manner, but relaxing in that it draws you in (what??). No head or lacing but I'm not too concerned about that given what I'm tasting. This is one of the best Oxbow beers I've ever had. I'm not sure what the 4 years of age did but I look forward to trying one fresh for comparison. Cheers!
Feb 14, 2018

Immortale25 from North Carolina
4.06
/5
rDev
-1.5%
look: 4 | smell: 4.25 | taste: 4 | feel: 4 | overall: 4
Poured into a teku pint. Label says JAN, 2016.
A- Pours a reddish dark amber color with a 1/2 inch off-white head that retains well before becoming a thick ring around the edge of the glass and a full sheet of surface foam. Semi-resilient lacing leaves large clots behind.
S- Great combo of lactic acid and funk with nice oaky undertones.
T- Very lemony and bright with moderate sourness and a decent barrel presence. Leans toward the dryer side and there's a decent amount of funk but there's a bit of a plastic-y flavor that's not jiving with me. Slight bourbon flavor that comes through more as it warms and pretty easy to drink considering the higher ABV. Even bigger tangy tartness once the sediment is introduced.
M- Moderate amount of pucker with medium carbonation and a body leaning toward the lighter side.
O- Not as impressive as Synthesis which had a more cohesive flavor profile. This one is decently balanced but the flavors aren't as focused. Also the bourbon barrel doesn't seem to lend much extra character than a fresh oak barrel would.
Jan 11, 2017

brewandbbq from New Hampshire
3.97
/5
rDev
-3.6%
look: 4.25 | smell: 4 | taste: 4 | feel: 4 | overall: 3.75
500ml bottle dated Jan 2016.
Pours sparkling clear and dark copper. Retention and head is decent for a sour. Aromatics are a blend of red fruit and balsamic. Faint apples and Worstershire. Medium bodied and a bit creamy. A bracing sourness starts the palate with vinegar-soaked apples and mild malt following through. Finishes very sour and tart with lingering balsamic and watering jowels.
No bourbon barrel character here and very sour. It will take a while to get through this bottle.
Nov 20, 2016

notchucknorris from California
4.34
/5
rDev
+5.3%
look: 4 | smell: 4.25 | taste: 4.5 | feel: 4.25 | overall: 4.25
A: Pours a deep copper color with a fizzing cream colored head that settles down to nothing fairly quickly.
S: Really interesting smell here. You get this overlying musty, wet bourbon barrel note, but it's nicely restrained. Red cherries, lemon meringue, vanilla and almost an almond meal note in there. Smells really fantastic.
T: You get a good amount of tart fruit upfront. Green kiwi, tart red cherry skin and maybe just a touch of lemon. Then the flavors sort of glide into a smooth lightly bready malt and gently bourbon finish with a good smack of tart red cherry and underripe plum skin. Leaves a lingering tartness in the back of your mouth, almost to the point of being bitter. Everything in here works really well. I'm a fan.
Apr 14, 2015
StonedTrippin from Colorado
4.1
/5
rDev
-0.5%
look: 3.5 | smell: 4 | taste: 4.25 | feel: 3.75 | overall: 4.25
a real shame this one is retired, its pretty special beer. wild as heck on the yeasts, funky and sour both, with a nose of sweet vanilla bourbon and wet wood. the grain profile is bigger than most, almost copper amber in color, and exhibiting some caramel malt properties in the base. fuller bodied and pretty rich in feel, but there is a fine acidity to cut it on the finish. a lot of bourbon barrel sours are too much bourbon to the point where the beer has to be caustic in sourness to get through the whiskey flavor. this one finds a more delicate balance, while still a lot of vanilla and bourbon flavor, its only mild on the acidity, which i think makes a much more drinkable beer. the grain base is well built, and the more beer i drink from oxbow, the more i realize how incredible they are. yet to have one i didnt love. pucker and sweet on the finish, as much wood as whiskey from the barrel, and one of those special beers that i am real glad i got my hands on. i need more of their stuff!
Feb 07, 2015

johnnnniee from New Hampshire
4
/5
rDev
-2.9%
look: 4 | smell: 4 | taste: 4 | feel: 4 | overall: 4
Bottle from the brewery.
Pours a clear deep golden color with a good sized bone white head that dissipates quickly. Aromas of earthen tart citrus with a somewhat rustic light funky smell. Light cereal graininess and just a hint of cherry vanilla round out the nose. If there is oak or bourbon in the nose its faint. The flavor holds a hint of cereal grain with a touch of bready malt. Lemons and tart cherries pucker a bit before some earth and light sweet bourbon flavor finish us off. Moderate pucker with a light funky earthy rustic tone to it. Very nice American wild.
Feb 03, 2015
Alieniloquium from Florida
3.32
/5
rDev
-19.4%
look: 2.5 | smell: 3.5 | taste: 3.25 | feel: 3.25 | overall: 3.5
500 mL bottle poured into a snifter.
Appearance - Hazy deep copper body. Small white head that doesn't last. Ends up kinda pond-watery.
Smell - Musty and vinous. Bourbon. Slight hint of acetic acid. Very woody.
Taste - Much sharper sourness, but not all that sour. Vinegar and some red wine. Lots of oak. Bourbon. The flavor drops off rapidly, though.
Mouthfeel - Medium body, maybe medium light. Medium carbonation.
Overall - Not very complex, but drinks ok.
Nov 25, 2014

woosterbill from Kentucky
4.33
/5
rDev
+5.1%
look: 4.5 | smell: 4 | taste: 4.5 | feel: 4.5 | overall: 4.25
750ml waxed bottle, #197/200, into a 25cl Duvel tulip. Huge thanks to the guys at the brewery for hooking me up with this during my visit back in June. You guys rock!
A: Clear copper body; 1" head of fine off-white foam; good retention and lace. Excellent.
S: Bourbon, raw wood, lacto, and light funk. Really intense, quite enjoyable.
T: Lactic sourness up front with rich fruity tartness and big Bourbon thereafter. Vanilla, oak, and cherry on the finish. Increasingly deep and fruity as it warms. Very tasty.
M: Well carbonated, very creamy, and pretty full-bodied. Great.
O: I didn't think this was quite as well-balanced as the BA Farmhouse Pale Ale that I opened beforehand, but it was fascinating in its own right. The barrel really came through powerfully. I really hope I get to try more wild experiments from Oxbow.
Cheers!
Jan 11, 2013
Arboreal from Oxbow Brewing Company
Beer rating:
91
out of
100
with
72
ratings