Curiosity Fifty Seven

Tree House Brewing Company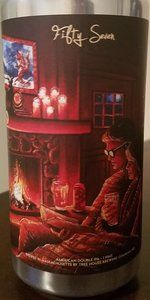 Write a Review
Beer Geek Stats:
| Print Shelf Talker
Style:

ABV:

8.3%

Score:

96

Avg:

4.52

| pDev:

5.97%

Reviews:

11

Ratings:

From:

Avail:

Retired (no longer brewed)

Wants

Gots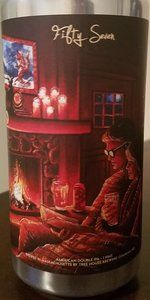 Notes: As a brewer-owned brewery, one of the hallmark attributes of Tree House Brewing Company is continuous evolution, candid self assessment, and progressive hands on experimentation. Our Curiosity series affords us the opportunity to experiment outside the box, with small discoveries being imparted into our core beers to make them better and better over time. The most recent Curiosity beers have found us taking a deep dive into process, iterating aggressively on long established procedures and questioning every step of our process to elevate our beer to a new level. The most recent excursion finds us utilizing heavy additions of Amarillo with kisses of our favorite American hops in ways that are novel. The result is a beer that smells as much like concentrated tropical fruit juice as we ever recall making. The flavor follows suit, with a well balanced construct providing the perfect amount of body and sweetness to support the flavors that precede it. This beer is a joy to drink, and one we are very pleased to offer you today.

4.53
/5
rDev
+0.2%
look: 4.5 | smell: 4.5 | taste: 4.5 | feel: 4.75 | overall: 4.5
Tasted in a Spiegelau IPA glass from a one pint can on February 8, 2019. Brewed with Amarillo and American hops. Notes of sweetened tropical fruit juice. Hazy and full bodied. Highly recommended.
195 characters

4.49
/5
rDev
-0.7%
look: 4.25 | smell: 4.5 | taste: 4.5 | feel: 4.5 | overall: 4.5
16oz can dated 1/23/19.
Pours cloudy yellow with a fluffy head of white. Nice retention and spongy lacework. Citrus-rubbed pine in the nose. Orange, pineapple, mango, and white grapes. Medium bodied with a creamy, soft mouthfeel. Juicy, ripe tropical fruit on the palate. Mandarin, mango, and pineapple. Finishes with zero malt, loads of ripe fruit, and a minimal bitterness.
381 characters
4.6
/5
rDev
+1.8%
look: 4.75 | smell: 4.75 | taste: 4.5 | feel: 4.75 | overall: 4.5
Canned 1/23/19, thanks to rudzud for picking it up
Pours a big foamy creamy thick head with decent retention, big soapy lacing, very cloudy murky mango-orange color
NOse explodes with tropical fruit, maybe the most aromatic TH beer, loads of mango and papaya, mango sherbet, some grapefruit and plenty of citrus tangerine orange like, but more like orange cream, then pineapple waves flash in, little pith, orange juice pulp, and creamy flaked soft malts, little fruity melon as it warms
Taste tons more fruit, juicy tropical fruits, loads of mango out front, juicy mango sherbet, little papaya, into more citrus with some grapefruit pith, orange juice with pulp, tangerine, etc, then more pineapple as well, touch of rind and melon coming as it warms, more juicy creamy flaked malts and oats, soft juicy, a touch of sweetness, dry finish with some mild spicy hop flavor and fair bitterness kicking in late
Mouth is med bod but full feeling soft creamy juicy, very chewy, nice creamy carbonation, only a touch of warming booze late
Overall quite nice, another big winner for TH, great tropical fruits and citrus, great mouth with soft creamy juicy feel, bitterness kicks in nicely at the end which is an interesting change from typical TH NEIPAs
1,250 characters
4.6
/5
rDev
+1.8%
look: 4.5 | smell: 4.5 | taste: 4.75 | feel: 4.5 | overall: 4.5
Great foam build, lasts over 10 minutes. Well blended, not particles, bright orange haze. Orange, Mango, Cream, Pineapple, very smooth and enjoyable. Reminds me of Doppelganger.
177 characters
4.53
/5
rDev
+0.2%
look: 4.5 | smell: 4.5 | taste: 4.5 | feel: 4.75 | overall: 4.5
Picked up a can of this last week.
A - Poured into my Duvel tulip initially a crystal clear golden hue however that last quarter of the can things got real milky. End result was a golden orange milkshake with a good two finger creamy white head that faded slowly to leave thick side lacing and a thin creamy blanket.
S - Aromas of oranges, citrus juice, mango creamsicle, flashes of green hops. Flashes of melon and some grapefruit, heavy swirls bring out a nice yeasty backbone.
T - Taste is similar to the nose with some nice orange and mango creamsicle notes, little bit of melon notes. Rather big pineapple as the taste as well that lingers on the finish. Almost tropical punch like with a nice malt backbone, little bit of almost creamy wheat going on. Finish is very mild bitterness.
M - Mouthfeel is lower carbonated, fluffy, creamy. Medium body, almost thick. Definitely a little thicker than the typical Tree House hopped beer.
O - Overall this was quite the nice DIPA from Tree House. Definitely doesn't drink like it's 8.3% and the Amarillo here is showcased wonderfully. Glad I have a few more of these!
Serving Type: Can
1,140 characters

5
/5
rDev
+10.6%
look: 5 | smell: 5 | taste: 5 | feel: 5 | overall: 5
A flawless delicious Tree House NE IPA. Look, scent, feel, taste....How could you improve on this? A perfect balance of perceived citrus juice and mild inoffensive hops....Tree House are NE IPA Gods, at least as far as I'm concerned!
233 characters
3.77
/5
rDev
-16.6%
look: 3.75 | smell: 3.5 | taste: 3.5 | feel: 3.5 | overall: 4.75
I don't leave a lot of reviews, but I'll say this:
-For some reason this is OK, but not great. Maybe it needs to sit for a bit.
-The can art. I know some others have been sold as prints, but this needs to be printed out for sure!
-Here's a Curiosity: I"m drinking this out of a Bechler Pint Glass and it continuously is leaving a ring of head around the glass where every sip was. I needed 12 sips. Hmmmm....
414 characters

4.64
/5
rDev
+2.7%
look: 4.5 | smell: 4.75 | taste: 4.5 | feel: 4.75 | overall: 4.75
L - now that is some artwork. Pour is a pale, straw-colored muddy yellow. Oily head with a nice sheen to it.
S - aromas of zesty pineapple and grape must. A bit of yeastiness with a central pillar of juicy fruit. 100% juice comes in many varieties, but most of them dark and cranberry/grapey. Occasionally you'll find that neon orange/yellow and it's usually got crazy flavors of pineapple, mango, tangerine, peach, etc. Yeah, this smells like those juices.
T - taste is back down to Tree House earth with a hefty helping of grapefruit spice, reminiscent of the bitier side of Haze. There is a touch of acidity complementing green pineapple zest. Green fruit is the name of the game. Citrus peel and cloudy hop saturation. Hints of the dank creep in and the finish is mealy and full of onions. Herbal bitterness lingers.
F - full and suffocating. Like squeezing hop juice right into your mouth (that's how it works, right?) A touch of burn on the very finish, especially if you save the bottom of the can for last, but overall very satisfying.
O - NEIPAs typically fall into two varieties: fruity juice bombs and yeasty, hop resin acidity (it tastes like burning!) TH tends to err more toward the juicie, but this leans toward the hot, burning side of things. Still has that TH signature juice though, just with a refreshing twist. Regardless, it certainly feels inspired, even if I prefer tha juice, and if writing this much about a beer comes as effortlessly as it has now, it's something special.
1,507 characters

4.74
/5
rDev
+4.9%
look: 4.5 | smell: 4.75 | taste: 4.75 | feel: 4.75 | overall: 4.75
Poured from a 16 oz can into a tulip glass.
Pours an opaque golden-orange color with a finger of effervescent white head. The head leaves a ring of sticky cobweb lacing before settling into a blanket of foam.
The aroma brings notes of candied peach rings, mango juice, pineapples, guava, and honeydew melons. Tropical fruit juice, indeed.
The flavor follows suit: Peach rings, pineapples, mangoes, and guava. There's some fainter citrus notes on the finish with a cracker malt backbone. Sweet but subtly bitter.
The feel is medium bodied with soft carbonation. Very creamy and smooth with a faintly bitter finish.
Overall, shit. This is amazing. Try finding a more tropical IPA. I dare you. It's like Terry Crews went to the Caribbean and decided to flex and make beer with Nate Lanier. I have no idea what Terry Crews has to do with anything but this beer is legit. Haze on steroids.
890 characters

4.63
/5
rDev
+2.4%
look: 4.5 | smell: 4.5 | taste: 4.75 | feel: 4.25 | overall: 4.75
Poured from the 16 oz. can into a Tree House stemmed tulip.
a: Cloudy yellow with an inch thick white head which receded to thin surface foam and patchy lacing.
s; Intense citrus leaning to grapefruit pith.
t; Follows the nose with moderate bitterness over the light to medium malt base. Bitterness lingers somewhat on the dry finish with slightly sweeter citrus notes. Higher (especially for TH) ABV is well covered.
m: Bit lighter side of medium, good body and some carbonation tingle.
o: I usually do not favor the slightly sourish grapefruity IPAs, but this one is a citrus monster, light and refreshing wile loaded with hop flavor. May surpass Doppelganger and Doubleganger as the top of the top flight TH NEIPA.
726 characters
4.65
/5
rDev
+2.9%
look: 4.25 | smell: 4.75 | taste: 4.75 | feel: 4.5 | overall: 4.5
Can dated 1/23/19. Poured into Belgian tulip.
Look is very dense light orange haze with a white head. Nose is dense tropical fruit salad, bit of vanilla in the back. Taste follows the same with a ton of passionfruit especially, finish has a smidge of bitterness and is medium dry. Mouthfeel is medium full. Overall really nice super tropical fruit saturated brew, even more than usual. Great stuff.
398 characters
Curiosity Fifty Seven from Tree House Brewing Company
Beer rating:
96
out of
100
with
65
ratings