Curiosity Sixty
| Tree House Brewing Company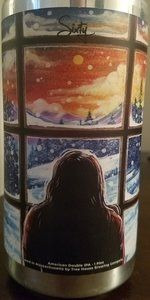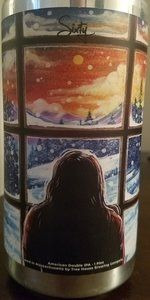 BEER INFO
Brewed by:
Tree House Brewing Company
Massachusetts
,
United States
treehousebrew.com
Style:
American Imperial IPA
Alcohol by volume (ABV):
8.00%
Availability:
Limited (brewed once)
Notes / Commercial Description:
The Curiosity series has seen several iterations, with early batches helping us explore different yeast profiles, fruit additions, and hop combinations while relying heavily upon our tried and true standard process. With our process more locked in than ever, recent Curiosity batches have found us experimenting heavily with specific variables related to mash temperature, our water profile, yeast pitching rates, pH adjustment methodology, conditioning time, dry hopping rates, and dry hop timing -- and how these different variable adjustments affect the outcome of the finished beer. Curiosity Fifty Six through Curiosity Sixty have enabled us to make giant leaps in our understanding of what contributes to hop saturation, body, softness, and enjoyability - these discoveries have since been folded into our core beers, elevating our whole portfolio. Sixty focuses heavily on dry hop timing, volume, and pressure. The resulting beer is a vibrant, turbid orange color and tastes like sweet orange cream, mango, peach rings, and pomelo. The body is rich but never sweet, and the carbonation is velvety and smooth. Curiosity Sixty's vibrant flavor profile is a function of water, malt, hops, & yeast being coaxed into a beautiful symphony of flavor and enjoyability - What better to enjoy a 60th birthday?
Reviews: 8 | Ratings: 29
4.7
/5
rDev
+7.1%
look: 4.5 | smell: 5 | taste: 4.5 | feel: 4.75 | overall: 4.75
Lovely can art.
Dark yellow. Perhaps the darkest yellow I've ever seen in a beer. Not amber. Not orange. Just a yellow that has had 98% of the light sapped from it. Hazy. Good head.
Smells... I wanna say old school, because at first it smells more bitter than anything, but actually the hops are pretty fruit-forward, it's just balanced. It's not really malt or yeast complexities; they've just figured out a way to utilize fruit hops so that they resemble beer more than juice. Wonderfully done.
The flavor doesn't quite live up to the aroma but it's still very good. Juicy fruit up front: mango and melon. A bit of yeast spice in the middle along with some ashen grain, finishing on nodes of peach, apples, and grain.
Wonderfully done from start to finish.
764 characters

4.38
/5
rDev
-0.2%
look: 4.5 | smell: 4.5 | taste: 4.25 | feel: 4.25 | overall: 4.5
poured from a 16oz can into a stemmed bulb glass. pours a murky golden yellow with white head, which fades quickly. smells of fruit sherbet and a little bit of pine. tastes very sherbet-y. slightest hint of bitterness. feel is a little thinner than i'm used to from TH. a good experimental IPA but not my favorite TH offering by any means.
341 characters

4.35
/5
rDev
-0.9%
look: 3.5 | smell: 4.75 | taste: 4.25 | feel: 4.5 | overall: 4.25
Canned 03/08/19, 11:20:40, 'CANT STOP WONT STOP'.
Pours a fairly murky orange color, possibly a small amount of oxidation but it's very mild. The head doesn't rise up too much but has a fair amount of initial lace retention that slowly falls back into the beer.
The nose is tropical candy. Overripe mango purée swirled in a fresh vanilla yogurt. Peachy ring candy sprinkled in sugar. All these components enveloped in a backbone of orange dreamsicle aromas. Bursting with sweet fruit throughout, one of the best noses I've experienced from any Tree House beer.
The flavors invoke many of the same flavors as found on the nose, but subtler. Following an initial tang, that orange dreamsicle flavor definitely makes an appearance, along with peach and sugared grapefruit. The influences play off each other nicely here, and a touch of hops on the back end really rounds it out well.
Velvety soft and smooth. Low but present carbonation and only small amounts of residual stickiness left behind.
997 characters
4.31
/5
rDev
-1.8%
look: 4.25 | smell: 4.5 | taste: 4.25 | feel: 4.25 | overall: 4.25
Picked up at the brewery and shared with JLindros.
A - Poured into a Kate the Great tulip a nice hazy golden orange hue with a thin white head that fades to leave light lacing and thin wisps.
S - Big aromas of sweet candied mango and sherbet. Great oranges with lovely juicy hops and light bitterness. Great sweet orange.
T - Taste is similar to the nose with loads of sweeter oranges as well as mango flesh. Really sweeter orange peel along with good mango juices. Lightly dank.
M - Mouthfeel is lightly carbonated, little creamy, alcohol hidden well.
O - Overall this was a very good dipa with lovely sweet fruit notes. Nice mango!
Serving Type: can
657 characters
4.38
/5
rDev
-0.2%
look: 4.5 | smell: 4.5 | taste: 4.25 | feel: 4.25 | overall: 4.5
Thanks to rudzud
Nice creamy head that fades at a med pace, decent lacing, murky cloudy peach orange color
Nose explodes, tons of juicy orange tangerine citrus, peachy stone fruit and mango sherbet, creamy ice cream, mild pithy and little creamy malt
Taste more creamy doughy malt with tons of citrus, tangerine and orange cream, sweet Valencia orange, pithy, mango sherbet, finishing mild bitterness and plenty more citrus
Mouth is med bod creamy soft doughy, medium to lighter carb
Overall good but not incredible
519 characters

4.44
/5
rDev
+1.1%
look: 4.25 | smell: 4.5 | taste: 4.5 | feel: 4.5 | overall: 4.25
L - this can art makes me glad I got that giant-ass window installed in my living room. Nothing quite like sipping on some brews and watching the snow fall. Beer is a murky shade of brownish orange.. much darker than typical TH. Hardly lets any light through, except on the fringes. Pretty good-sized head with rather course bubbles.
S - the juice train continues. Getting that similar banana-esque vibe from the past few Curiosities with a sprinkling of juicy fruit and diacetyl. Tropical and saturated with whiffs of vanilla and orange candy.
T - fluctuating mixture of ripe and green fruits, alternating between thick, humid, creamy orange creamsicle and dry, acidic herbal bitterness. Bright peach sliced open by pink grapefruit. I guess one might describe this balance as "pomelo". Surprised by how bitter this is, given its juicy stature. Decisively dry on the finish.
F - thinner than expected for this ABV, but boy is it silky smooth. Plush is a great way to describe it. Drinks easy and pets like a chinchilla.
O - Tree House keeps commenting on how these recent Curiosities are being used to refine the brewing process and I can't be happier. Count me among the fans of this style of beer... juice-saturated, toes the oxidation line (not always a bad thing), heavy doses of tropical banana sensations, and refreshing bitterness to keep it all in tact. All in all, I thought this one was a bit thin, but certainly on the right path. Technically not the best beer TH has done, but up there with the most drinkable and enjoyable.
1,540 characters

4.37
/5
rDev
-0.5%
look: 5 | smell: 4.25 | taste: 4.25 | feel: 5 | overall: 4.25
TREE HOUSE CURIOSITY 60 3/11/19
Poured from the 16 oz. can into a Tree House stemmed tulip.
a: Opaque apricot with an inch thick white head which receded slowly to very thick surface foam and dense lacing.
s; Moderate tropical fruit.
t; Follows the nose with a fairly strong hop bite over a hefty malt base. Lingering bitterness on the dry finish. Moderately high ABV is totally covered. Holds up exceptionally well as it warms.
m; Solid medium plus, very good body and some carbonation tingle.
o; A substantial DIPA, giving the impression of being loaded with tropical fruit. A bit different from the usual more citrus "juicy" TH number, but still very enjoyable and satisfying
691 characters

4.3
/5
rDev
-2.1%
look: 4 | smell: 4.5 | taste: 4.25 | feel: 4.25 | overall: 4.25
16oz can. Pours an opaque muddy orange color with an inch of head. Tons of lacing. Lots of fruits in the nose. Mango, passionfruit, grapefruit, pineapple, lime, peach and some creamsicle. The taste is lots of peaches and cream and creamsicle followed up by some grapefruit and mango. Some light floral and piney notes towards the end with a bit of toasted malts. Peaches and cream finish. Heavy body with a dry mouthfeel. Moderate alcohol heat.
444 characters
Curiosity Sixty from Tree House Brewing Company
Beer rating:
4.39
out of
5
with
29
ratings