Intemperance

Tree House Brewing Company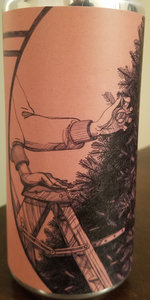 Write a Review
Beer Geek Stats:
| Print Shelf Talker
Style:

ABV:

9.9%

Score:

Avg:

4.33

| pDev:

5.54%

Reviews:

10

Ratings:

From:

Avail:

Rotating/Seasonal

Wants

Gots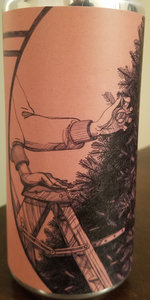 Notes: Intemperance is an imperial milk stout brewed with cinnamon, vanilla cream, Christmas cookies, and a hint of chestnut. Throwing the kitchen sink of authentic holiday-themed ingredients at this beer results in a truly unique, exciting, nostalgic-tasting beverage that doesn't take itself too seriously. As it warms you can truly pick out the flavor notes of its individual constituents. Put on some pajamas, start a fire, and let this beer take you into the night.

VoodooBear from Puerto Rico
4.53
/5
rDev
+4.6%
look: 4.5 | smell: 4.5 | taste: 4.5 | feel: 4.75 | overall: 4.5
Presentation: 16 oz. can with the canning date printed on the bottom. Served in a Teku.
Appearance: The dense, dark tan, two finger head stays around for a while and leaves behind a lot of lacing that covers the entire glass. It's a deep, very dark brown, basically black color.
Smell It's a warm, beautiful, complex aroma of mixed, roasted nuts, cinnamon, vanilla and milk chocolate.
Taste: There's some vanilla, milk chocolate and brown sugar sweetness at first and it finishes with a toasted chestnut and almond flavor. There's a good balance between the sweetness and nutiness. There's also some slightly bitter roasted malt and dark chocolate notes in the aftertaste. 
Mouthfeel: It's rich, creamy and heavy without getting cloying. It goes down easily with a velvety smoothness. Carbonation is very low.
Overall: A wonderful, complex yet very easy to drink beer which is something you don't say often about an imperial stout. Tree House did an awesome job on this one. 
May 15, 2020

brewandbbq from New Hampshire
4.38
/5
rDev
+1.2%
look: 4.25 | smell: 4.25 | taste: 4.5 | feel: 4.5 | overall: 4.25
16oz can dated 12/11/19.
Pours opaque black with a short head of tan. Minimal retention or lacing. Chocolate fudge with espresso and a whisper of cinnamon in the nose. Full bodied with rich, oily, velvety mouthfeel. Chocolate syrup with liquid fudge on the palate. Finishes sweet with lingering chocolate.
Apr 19, 2020

Damian from Massachusetts
4.48
/5
rDev
+3.5%
look: 4.25 | smell: 4.25 | taste: 4.5 | feel: 5 | overall: 4.5
Drank from a can purchased at Tree House Brewing Company, Charlton, MA
12/11/19
Served in a teku
Oily, viscous, pitch black appearance. The ominous looking body was topped by a small cap of saddle brown froth that quickly fizzled away. Tiny dots and a few steaks of lacing stuck along the glass.
The aroma was pretty uneventful initially. Dry yeasty notes dominated. Crisp and powdery. As the head dissolved, flinty roasted malt notes appeared. Hint of mocha-like character as well. Dark roast coffee was noticeable. Some chocolate syrup too. Later, the mocha notes became more pronounced.
The flavor profile also started out fairly one note. Big roasted malt presence. Dry and somewhat grainy. Moderately acrid and bitter on the back end and the finish. Like the nose, the flavor became richer, sweeter and, overall, more interesting as the beer opened up. Creamy lactose and vanilla notes were apparent. Some mocha character came through as well. Dark roast coffee and dark chocolate notes specifically. More roasty bitterness on the back end and the finish. By the drink's end, the mocha took on a creamed and sugared coffee quality.
Outstanding mouthfeel. The liquid was medium bodied and seemed pretty ordinary initially, but it turned super creamy, slick and smooth as it moved the palate. An ultra fine, extra zippy effervescence gave the beer an amazing soft and plush suppleness.
Cinnamon? Nope. Christmas cookies? Negative. Chestnut? None whatsoever. Vanilla cream? Perhaps a touch. While nearly all the beers in Tree House's milk stout series are highly enjoyable, some (including this one) fall short in showcasing their adjuncts. At times, this brewery's efforts to create balance and drinkability in their beers means that they sacrifice some distinction and excitement.
Feb 03, 2020

cbutova from Massachusetts
4.24
/5
rDev
-2.1%
look: 4 | smell: 4.25 | taste: 4.25 | feel: 4.25 | overall: 4.25
A- Black as the moonless night sky from the tallboy into a becher. A two finger head with a thick and frothy texture. Small webs of lacing.
S- Very deep and dark fudgey chocolate makes up a lot of the aroma with a rich and fruity character. Roast barley, sweets, coffee, caramel,
T- Things open up here more but again fudge, caramel, roast barley, fruity dark chocolate and toast run the show. The chestnuts really come out here with that toasted nutty earthiness. A bit of vanilla sweets and coffee rounds it out. Woodsy spicy cinnamon on the taste buds.
MF- Thick and rich base with a medium level of carbonation. Texture is silky smooth and chewy. Ends with a roasty bitterness. A bit oily.
Base beer feels a lot like some other Tree House stouts and the adjuncts bring some toasty chestnut and vanilla sweets.
Jan 08, 2020

agreenman19 from Connecticut
4.33
/5
rDev 0%
look: 4.5 | smell: 4.5 | taste: 4.25 | feel: 4.25 | overall: 4.25
L - most excited for this one, based on the ingredients list. Pours a boisterous, frothy motor oil with dark tan mocha cream head. Leaves legs as the lacing dissipates, simmering down to an oily mirror finish, I can see my reflection!
S - bright milk chocolate with a cinnamon holiday twist. Chestnuts and hazelnuts contribute playful nuttiness as a huge wave of lactose washes over the chocolate pudding and coffee-infused whipped cream.
T - heavy on the nuts with some mild coffee ground acidity. Sways between baker's chocolate and milk chocolate cream. Vanilla, sugar cookies, and there's definitely a spackling of those blue-tinned butter cookies. Far from sweet though, Intemperance features crisp, drying black coffee bitterness to, well, temper the chocolatey flavors. Finishes with a touch of allspice and potpourri with residual chalky dryness.
F - creamy and dense, but not terribly full for this ABV. Remains drinkable, yet silky smooth.
O - not has heavily chocolated or coffee'd as some of TH's other stouts. Vaguely refreshing and festive with holiday spice. I'm a little late in partaking here, but the Christmas tree is still up, so I'm good right?
Jan 05, 2020
tigg924 from Massachusetts
3.59
/5
rDev
-17.1%
look: 4 | smell: 3.75 | taste: 3.5 | feel: 3.5 | overall: 3.5
Pours opaque, jet black in color with 1/3 inch head. Taste is roasted coffee and gingerbread and sugar cookie. Heavy bodied, sweet, roasty, with low carbonation. I have had better Tree stouts. Tree House produces several good milk stouts. That said I cannot tell much difference between the four holiday stouts.
Jan 04, 2020
jlindros from Massachusetts
4.29
/5
rDev
-0.9%
look: 4.5 | smell: 4.25 | taste: 4.25 | feel: 4.5 | overall: 4.25
Thanks to rudzud
Pours a very large foamy creamy rich tan head with good retention, great soapy lacing, just about pitch black color, basically stains the glass with legs
Nose is similar to the fudge one, a bit of baking spice and cinnamon notes added to it, mostly roasted malt, coffee, fudge, a bit of generic nutty, some vanilla and lactose, then big sugar cookie
Taste starts with rich roasted malt again, into fudge and cocoa, a little coffee and a bit of generic nutty flavors, dry roasted coffee and bitter roast, a little earthy hop, some cinnamon coming late with baking spices, gets a little warming alcohol flavor late as well, more coffee and roast lingering, mild sticky sweet finish as well
Mouth is rich creamy fuller bod, fluffy carb, light alcohol
Overall solid but not incredible, not a ton of the expected characters, but also not overloaded with them, so OK in general
Jan 03, 2020
rudzud from Massachusetts
4.29
/5
rDev
-0.9%
look: 4.5 | smell: 4.25 | taste: 4.25 | feel: 4.5 | overall: 4.25
Picked up at the brewery and shared with JLindros.
A - Poured into a Kate the Great tulip glass a nice dark brown almost black with a really fat mocha head that fades to leave light lacing and a light creamy blanket.
S- Aromas of lactose, light coffee, flashes of decent chocolate. There are flashes of baking spices as well, probably due to the cookies, vanilla, and cinnamon. I don't nutty chestnut aroma, but there is a generic nuttiness. No discernable alcohol on the nose. Massive sugar cookie aroma as t warms!
T - Taste is similar to the nose with nice creamy lactose. There are good chocolate notes as well as flashes of almost coffee flavour. There are nice baking spice flavour, cinnamon and vanilla. Good flashes of sugar cookies and syupy chocolate. There are decent amounts of almost fluffy nougat. The alcohol is hidden very nicely.
M - Mouthfeel is lightly carbonated, creamy, alcohol hidden very nicely, however, this isn't quite as thick and creamy as Fudge.
O - Overall this was a solid enough stout. I thought this would come across as a 'kitchen sink' esc type of beer but it actually kinda works. Decent lactos and coffee, solid chocolate, good baking spices, and light cookie notes. Just with the nuttiness was more discernable .
Serving Type: can
Jan 03, 2020

brewme from Massachusetts
4.5
/5
rDev
+3.9%
look: 4.5 | smell: 4.5 | taste: 4.5 | feel: 4.5 | overall: 4.5
Picked-up a single can at the Tree House Brewery in for $8.56. My seventy eighth brew from these guys. Liked this very much, in the upper-echelon of TH stouts for me.
Dec 27, 2019

ScaryEd from New Hampshire
4.21
/5
rDev
-2.8%
look: 4 | smell: 4.25 | taste: 4.25 | feel: 4 | overall: 4.25
Poured from a 16 oz can into a mason jar.
The pour is jet black with a finger of effervescent dark tan head. The head leaves a few spots of lacing as it settles into a thin halo.
The aroma brings notes of dark chocolate, vanilla, and brown sugar. There's some sweet cream, and roasted nuts with a faint hint of cinnamon and spices on the back end.
The flavor brings lots of vanilla, chocolate, and sweet cream. There's some sugar cookies and fudge before a very subtle hint of roasted nuts and cinnamon.
The feel is full bodied with soft carbonation. Very thick and creamy. The alcohol makes its presence known from start to finish.
Overall, a great milk stout that is perfect for the winter months. This beer comes exactly as advertised, without going overboard with the ingredients. If anyone truly knows how to brew sweet, pastry stouts, it's Tree House.
Dec 15, 2019
Intemperance from Tree House Brewing Company
Beer rating:
92
out of
100
with
29
ratings