Vivid

Tree House Brewing Company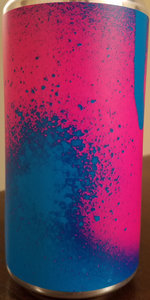 Rate It
Beer Geek Stats
| Print Shelf Talker
Style:

ABV:

8.2%

Score:

Avg:

4.3

| pDev:

6.98%

Reviews:

15

Ratings:

From:

Avail:

Rotating/Seasonal

Wants

Gots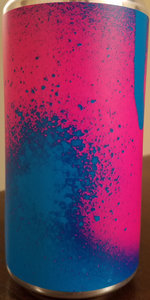 Notes: Vivid is a Tree House Double IPA brewed with mango, honeydew, and tangerine powder in the mash and a blend of juicy, modern American hops in the kettle and dry hop. It pours a lustrous orange color in the glass and puts forth flavors and aromas of ripe summer melon, dank tropical fruit, sharp citrus, and, interestingly enough, vanilla! The fruit powder shines through subtly, but plays an important role in distinguishing this beer with an additional layer of complexity and intrigue. It is a shining example of the style of beer we like to put forth: Well integrated, boldly flavored beers that carry authentic flavors and are a pleasure to drink all the way through the glass. Enjoy!

WunderLlama from Massachusetts
4.33
/5
rDev
+0.7%
look: 4.5 | smell: 4.5 | taste: 4.25 | feel: 4.25 | overall: 4.25
Canned 1.31.20 , opened 3.27.20
"We are dreamers of dreams"
Can poured into a teku, two finger frothy, soapy off white foam cap, good lacings , good retention settles to a pencil thin layer , over a hazy orange liquid
Aroma is peaches, mango, neactrine, kumquats, tangerine
Taste is tangerine, mango, honeydew, juicy orange
Hop taste, no bite, slightly dry,
Good beer
Mar 27, 2020
AZBeerDude72 from Arizona
4.27
/5
rDev
-0.7%
look: 4.5 | smell: 4.25 | taste: 4.25 | feel: 4.25 | overall: 4.25
A: Very juicy gold with rich white foamy head and thick lacing.
N: Lots of tropical notes, citrus, and vanilla.
M: Solid tropical flavors with crisp citrus hit, some sweetness from vanilla coming through.
M: Medium feel and creamy, zero ABV and light bitterness.
O: A really well made and solid beer.
Mar 08, 2020
JerzDevl2000 from New Jersey
4.25
/5
rDev
-1.2%
look: 4.25 | smell: 4.25 | taste: 4.25 | feel: 4.25 | overall: 4.25
Traded for this recently as it had a canning date of 1/31 with "WE ARE THE DREAMERS OF DREAMS" written above it. The label was abstract, but yellow and green, as the beer was just as undefined. Murky and turbid, lots about this was dark although it still went down relatively easily for the amount of flavor and booze that was present from start to finish!
Such a dark, peachy hue to this with lots of cloudiness to it and even more head topping it off. Loads of lacing left behind with a very deep ring near the top of my pint glass as there were scattered splotches the rest of the way down. Loads of tangerine, mango, and passion fruit in the nose as the taste was more heavy, tropical, and full of citrus pith. Plenty of orange slickness, strawberry patch, deep floral notes, and sharp grapefruit rounded things out as the malt was sweet and the finish was full of bubblegum, marmalade, and exotic jack fruit.
There was enough booze in this to be present, but not overpowering, as the range of flavors was allowed to last and linger as this fully warmed up. No overt bitterness of burn here as this was on par with Tree House's other offerings that I've had. Not enough to break any new ground or wow me over but this was fun, true to form, and didn't last very long in my glass!
Mar 02, 2020
Alieniloquium from Florida
3.58
/5
rDev
-16.7%
look: 4 | smell: 3.5 | taste: 3.5 | feel: 4 | overall: 3.5
16 oz. can. Murky orange. Smells of orange and sweet tropical fruit. Tastes of tropical fruits and citrus. Sweet. Creamy body. Medium heavy. Another big sweet DIPA from TH, but it's good.
Feb 23, 2020

brewme from Massachusetts
4.5
/5
rDev
+4.7%
look: 4.5 | smell: 4.5 | taste: 4.5 | feel: 4.5 | overall: 4.5
Picked-up three cans at the Tree House Brewery in Charlton for $4.55. My eighty ninth brew from these guys. I liked this much better than the other 2 new releases I got that day (Cachet & Radiant).
Feb 15, 2020

digboy from New Hampshire
4.5
/5
rDev
+4.7%
look: 4.5 | smell: 4.5 | taste: 4.5 | feel: 4.5 | overall: 4.5
Pours an opaque dark orange gold cor with a 3 foamy finger biscuit head that leaves full rings on the way down. The aroma has strong orange notes with some floral red grapefruit. Taste is similar, very intense with bold orange notes. There is a floral notes in the far background, accentuated by sweet, light caramel malt. Feel is very soft and very seltzery with a light to moderate alcohol burn.
This is a seriously good dipa with the optional neipa qualities TH is known for. Awesome.
Feb 14, 2020
gearinches from Massachusetts
2.97
/5
rDev
-30.9%
look: 3.75 | smell: 3 | taste: 2.75 | feel: 3.25 | overall: 3
Seems atypical for Treehouse in that it's flaccid. No distinguishable character, rather a little of this, a little of that, a smattering of ideas but no central core. Disappointing from this brewer.
Feb 01, 2020

agreenman19 from Connecticut
4.71
/5
rDev
+9.5%
look: 4.5 | smell: 4.75 | taste: 4.75 | feel: 4.5 | overall: 4.75
L - abstract can art. Pours a hazy, turbid, orange-brown cloudiness. Just a few spots of lacing with most of it quickly sliding down the edge of the glass.
S - bright and peachy. This smells like Tree House of yore. Banana, orange creamsicle, pineapple whipped cream, and jackfruit. Peach rings and some Other Half vibes. Thickly juicy.
T - all the mango. Mango creamsicle, mango candy, mango juice. Honeydew melon, peach cream, and a hint of vanilla smoothness. Peak juice. Juicy Fruit, sticky tangerine, and touches of strawberry banana smoothie. Bubblegum and orange marmalade finishes with a peppery bitterness and herbal dryness.
F - feels like oats. Creamy and velvety, but not terribly thick. Fulfilling and easy to drink.
O - reminds me of the late 50s/early 60s Curiosity beers. Shameless juice. Dangerously drinkable. It's like dessert. You don't want it all the time, but boy do you enjoy the hell out of it as it flows down the ol' gullet. Not necessarily the best, but certainly one of my favorite beers from TH of late.
Jan 11, 2020

farrago from New Jersey
4.12
/5
rDev
-4.2%
look: 3.75 | smell: 4.25 | taste: 4 | feel: 4.25 | overall: 4.25
Finger of light tan foam with a wavy surface and a mild orange tint, extended wisps of lacing. The liquid has a metallic brightness to it, fully opaque yellow. Curiously delicate nose based on tangerine citrus, pine cones, molasses and melon to peach, pineapple fruit scents, so far as advertised, legitimate herbaceous wiriness to add buoyancy. Thick and juicy in the mouth, the carbonation whips it around through the attack then it gets gluey. The tangerine, pink grapefruit citrus cakes itself on the tongue, tea leaf and pine, the florality as well as dankness both subsumed in the citrus and then the pineapple, nectarine, peach fruit, got more melon in the nose, mango is debatable. Pleasing lack of alcoholic burn, helps it stay creamy. It's a "happy" brew that makes you not want to analyze it.
Jan 05, 2020

hopsputin from New Jersey
4.4
/5
rDev
+2.3%
look: 4 | smell: 4.5 | taste: 4.5 | feel: 4.25 | overall: 4.25
a: hazy flat orange color with nice 3 finger solid, yet frothy off-white head thats nice and rocky
s: mango, tangerine, sweet honeydew, sweet strawberry, guava, mandarin oranges, pineapple, and dragonfruit. a big crackery presence in here as well. extremely juicy aroma, it makes your mouth water
t: follows the nose nicely for a DIPA. sweet tangerine and honeydew upfront. mango and sweet orange juice behind that. guava and strawberry with some kiwi as well. a touch of sweet malt and creamy orange sorbet. a touch of crackers and pepper to close
m: super fluffy, slightly sticky mouthfeel that is on the heavier side of medium
o: awesome NEDIPA. tropical, with some malt sweetness. nice mouthfeel and a kick ass aroma. dangerously drinkable for 8.2%
Jan 04, 2020
rudzud from Massachusetts
3.92
/5
rDev
-8.8%
look: 4.5 | smell: 3.75 | taste: 4 | feel: 4 | overall: 3.75
Picked up at the brewery and shared with JLindros.
A - Poured into a Kate the Great tulip a nice super golden hazy hue with a massive almost two finger creamyt white head that fades to leave thick sitcky lacing and a dense creamy blanket.
S - Aromas lighter citrus peel and zest, flashes of melon and maybe a little bit of tropical fruits. There is a nice hop presence but I dont think I get any actual fruit elements. Decent enough.
T - Taste is similar to the nose with brighter flashes of fruit peel and zest. Good citrus, maybe a little bit of melon notes but it's really subtle. The melon note are far too subtle. Also, the tropical notes are really muted.
M - Mouthfeel is lightly carbonated, note overly creamy, little thin. As it warms it gets a bit more thin.
O - Overall this was a solid enough ipa, however, it's quite lackluster. Now...the whole 'adding powdered fruit' to a beer I can get behind, IF it is because they can't figure out how to can their fruited IPA versions (as the fruit addtion would likely cause can explosions). If that is the case then experimenting on other methods to get that level of fruit in a beer....then I don't mind slogging through the early failures to get to the end goal. That being said, if that isn't the case then this is somethign terrible that should be stopped.
Serving Type: Can
Jan 03, 2020
jlindros from Massachusetts
3.92
/5
rDev
-8.8%
look: 4.5 | smell: 3.75 | taste: 4 | feel: 4 | overall: 3.75
THanks to rudzud
Huge pillowy fluffy head with great retention, good lacing, hazy cloudy orange tangerine color
Nose fair citrus, a little grapefruit and lemony, passion fruit, generic tropical and citrus, star fruit, light doughy pithy malt, pineapple
Taste brings more citrus and tropical fruits, pineapple, passion fruit, tangerine, some mango, creamy fluffy base malt and a bit doughy pithy, chewy pithy malt, a bit of melon and light bitterness, turning a little spicy later, getting a little gritty spicy like late, touch of pine sap and citrus rind
Mouth is med to a bit lighter bod, fluffy creamy carb, a little watery, no alcohol
Overall OK, not great, doesn't really bring all the fruit it promises but not too bad, a bit thin and watery overall as well, although alcohol was hidden well, but just not really up to Tree House standards
Jan 03, 2020
tigg924 from Massachusetts
4.51
/5
rDev
+4.9%
look: 4.25 | smell: 4.5 | taste: 4.5 | feel: 4.75 | overall: 4.5
Pours hazy, orange gold in color with 1/2 inch head. taste is big mango and tangerine with light vanilla. Medium bodied, slightly bitter, moderate carbonation. Gets better as the beer warms. One of the better new ipas fro Tree House lately. A lot better than Honey. Should have gotten more.
Dec 30, 2019

scotorum from Massachusetts
4.41
/5
rDev
+2.6%
look: 4.5 | smell: 4 | taste: 4.5 | feel: 4.75 | overall: 4.5
From the brewery 12/24/19' Canned 12/22/19. Poured from the 16 oz. can into a Tree House stemmed tulip.
a: Opaque yellow-orange with a thin head which receded to very thin surface foam yet very dense lacing.
s: Tropical fruit combo.
t: Tropical fruit combo with a light to moderate hop bite which lingered slightly on the dry finish,
m: Medium to full, great body and some carbonation tingle.
o: A quintessential TH tropical NEDIPA. The addition of several various fruit powders is no doubt responsible for the impression of an amalgam of flavors, helping to balance the hops.
Dec 29, 2019
IvoryFoxhole from Virginia
4.5
/5
rDev
+4.7%
look: 4.5 | smell: 4.5 | taste: 4.5 | feel: 4.5 | overall: 4.5
16 oz. can dated 12/23/19. Poured into Kane goblet. I really should get some Tree House glassware.
L: 1F white foamy head, good retention. Reduces to thin cap and ring, with lots of lacing left on glass. Beer is a turbid orange gold.
S: Definitely lots of melon and citrus. I do get the vanilla in the description, but not sure I would have come up with it myself.
T: Melon and citrus. That tangerine powder sure is interesting - it's definitely a new taste. Very slightly bitter finish, but as always flavors are soft and nicely rounded.
F: Medium body, moderate carbonation. The usual Tree House construction and balance.
O: Neat new DIPA from Tree House, definitely hoping it stays in the rotation. Was it a Curiosity at some point? They're not telling.
Dec 26, 2019
Vivid from Tree House Brewing Company
Beer rating:
93
out of
100
with
64
ratings