Summit Brewing Company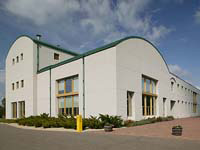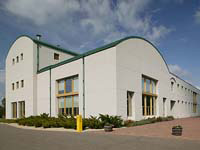 Brewery, Bar
910 Montreal Circle
Saint Paul
,
Minnesota
, 55102
United States
(651) 265-7800 |
map
summitbrewing.com
Notes: Way back in 1986, before craft brewing was even cool, Summit Brewing Company Founder and President Mark Stutrud set out in St. Paul, Minnesota, to make craft beers inspired by old-world brewing traditions and ingredients. Over 30 years have passed since he first brewed our flagship Summit Extra Pale Ale, and it's safe to say he freaking nailed it.
Today, Summit Brewing continues to infuse traditional recipes with modern ingredients from around the world, crafting high-quality and consistent craft beer out of respect for the hardworking folks who enjoy our beer.
And because we're independently owned and operated, we get to make craft beer our way.

MichaelInMA from Massachusetts
1.55
/5
rDev
-62.8%
vibe: 1 | quality: 1 | service: 1 | selection: 3
A mostly negative review because they do not post the ABV on the bottle, can, or box. How can you drink responsibly if you do not know the alcohol content and better judge where you are at. They cannot be very good if they are trying to hide something.
Dec 25, 2020
Alefflicted from Minnesota
4.45
/5
rDev
+6.7%
vibe: 4 | quality: 4.75 | service: 5 | selection: 3.75
Summit's brewery is absolutely beautiful. Some of, if not the most advanced brewing technology I've ever seen being used practically. They are very committed to putting out a consistently excellent product. I had the amazing luxury of having a private tour done by Mark himself, and I was blown away. He's a great, down to earth, no bullshit, straight talking kind of guy, and his knowledge of both brewing, and the industry is remarkable. The beer hall is a nice place, and you can watch the brewers at work while you have a couple pints. One of the best experiences I've ever had at a brewery. I will definitely be returning!
Sep 10, 2018

krowman2652 from Minnesota
4.86
/5
rDev
+16.5%
vibe: 4.5 | quality: 4.75 | service: 5 | selection: 5
Nice place with ample parking and a good (brief) tour. The staff was friendly and overall I would have no problem going there weekly if I lived closer.
May 11, 2017
StonedTrippin from Colorado
4.27
/5
rDev
+2.4%
vibe: 4.5 | quality: 4 | service: 4.75 | selection: 4
this place is an institution, one of the older and more well known of the minnesota breweries, they have an awesome space, definitely worth checking out if you are in the area. they have a whole campus on their property, with a huge brewery mostly hidden from view, but some of the prettiest brewing equipment i have seen anywhere, all copper clad, well polished, and visible from an expansive taproom that has a gymnasium sort of feel. minimalist in there, with picnic tables for seating, a little gaming area, and some room for outside seating along a little river walk when its nice enough outside. the bar is in the front, smallish, without seats, you order there and drink at the tables. they had a nice selection of beers, all their classics and a few of the more innovative beers they do as well. i loved the double ipa, and thought the true brit english ipa was also quite good. all were fresh and well made, without exception. the folks pouring the beer were super nice, and they even had table service once we sat down were we could reorder, and they were super on top of it, really friendly. the place is big, when you walk in to the right there is also a shop and perhaps a private events room, we didnt do much exploring. the vibe in here is great, upbeat and relaxing, all about the beer. i love this kind of taproom, no frills and very comfortable. we had a great time, and i will certainly be back!
Mar 19, 2017

runmn from Minnesota
4.2
/5
rDev
+0.7%
vibe: 3.75 | quality: 4.5 | service: 4 | selection: 4.25
Very nice and large taproom with kind of limited hours. The seating is numerous and they have food trucks quite often. They have lots of outdoor seating and plenty of outdoor games. They have events just about every weekend as well. Their beer is top notch. They do nothing big and over the top but their beer is spot on. It is definitely a place I have never had a bad beer form.
Feb 14, 2017

ctylinebeer from Pennsylvania
4.94
/5
rDev
+18.5%
vibe: 4.5 | quality: 5 | service: 5 | selection: 5
Located in an industrial park off West 7th Street in Saint Paul. The tours bring in a good crowd so plan ahead. You also have to sign up online to get a tour. Their hours for their tap room vary. Overall, must-visit for MN beer lovers
Dec 08, 2015
pat61 from Minnesota
4.07
/5
rDev
-2.4%
vibe: 4 | quality: 4 | service: 4.25 | selection: 4
When the brewery first opened at this location I went on a few tours and stopped at the tap room. Recently I have only been here for events which the brewery allows different groups to use the tap room. I appreciate that. There beer always tastes better in the tap room that from the bottle.
Jan 19, 2015
PlatonicOtterLuv from Minnesota
4.25
/5
rDev
+1.9%
Most informational tour I've ever been on (circa 2011 with Doug Hoverson). Copper kettles are gorgeous, otherwise a fairly standard (albeit very clean and well organized) brewery.
Dec 05, 2014

guityler83 from Wisconsin
4
/5
rDev
-4.1%
10am tour and the first brewery I visited in the state of Minnesota. Walking into the main room on the brisk October day we were greeted with wrist bands after providing our names, which we had supplied via website one week prior. With the wristbands we were given 4 tokens to use for samples at the bar anytime throughout the tour.
The tour group was substantial given the time of day, about 2 dozen people, but getting the first sample didn't take long. The selection was mainly compiled with Summit's year round beers (Pilsner, Brit IPA, Hoppy Red?, Robust Porter, Saga IPA (my favorite)) and a few unique or one of beers (a Nitro stout, and an unchained series imperial lager with maple and juniper i believe).
After the patrons obtained their first beer and sat down at the german beirgarden style tables the tour guide introduced himself and started a video presentation in the main room which covered the history of Summit and brewing in Minneapolis along with Summits beer evolution up to today. The group then split up (after getting another beer of course) and toured the facility in smaller groups.
The large German obtained copper brewing kettles were reminiscent of New Glarus' old brew house (very cool), the fermentaion room was spotless white with large stainless conicals as tall as the ceiling but i didn't see much in the way of barrel aging or experimental small batches. The bottling line, which was purchased from Sierra Nevada the tour guide explained, was monstrous. Finally we walked around the cold storage room before heading back to the beer hall to have the rest of our samples.
In all the tour was fairly standard - not too indepth (as I prefer) but just a balance between the beginning beer person and touching on the more technical topics. The beers were decent but nothing blew me away. Saga was by far my favorite of the bunch. Summit has tons of potential I think they would do well to look to the more modern trends in the industry.
Oct 09, 2014
AlexBassBerger from California
3.5
/5
rDev
-16.1%
The tour at Summit Brewing is very thorough and very fun. They allow you to hang out in their tap room after the your to taste four samples, but I had the pleasure of unlimited trasting with a private group. They rotate their beers throughout the year, which makes finding the prefect beer for any off Minnesota's widely varied seasons an easy task.
Aug 25, 2014

JamesMN from Minnesota
3.76
/5
rDev
-9.8%
vibe: 4 | quality: 4 | service: 2.75 | selection: 4.5 | food: 3.5
Atmosphere: Nice and laid back in a very spacious room with lots of places to sit in the cafeteria-style setting. No seating at the bar.
Quality: Summit's usual line up of offerings, which are all good in their own right.
Service: Really awkward because you have to first purchase drink tokens and then exchange those at the bar for beer. The guy who sold us our tokens was kind of an ass as well. The actual bartenders were good and quick to get you your beer after ordering.
Selection: Long list of beers on tap of all different styles and sometimes a special cask. Offered flights as well.
Food: The food truck broke down and left before we got there but as I understand it that was a rare occurrence.
Value: Something like $5 a pint, which is decent.
Jul 17, 2014

guywholikesbeer from Minnesota
4.13
/5
rDev
-1%
vibe: 4.5 | quality: 4 | service: 4 | selection: 4.25
Summit Brewing is a great standby in the Twin Cities area. The taproom portion of the brewery is pretty new, so they are only open a few days a week. It's a great room though, huge ceilings with an excellent selection of Summit's year round brews, the current seasonals, and sometimes something special. Near a bike path, easy free parking for cars. Not the best beer in the Twin Cities, but very solid and consistent (some of the unchained series/union series beers can be amazing). Definitely worth checking out.
Jun 08, 2014

ALC82 from Iowa
3.98
/5
rDev
-4.6%
vibe: 3.75 | quality: 4.25 | service: 3.75 | selection: 4
This was a great tour, the place was very well kept and had a historical look to it though not near as old as many we've been to. The drink room was long table style seating w/ plenty of space and we were given 3 tokens for beers each. Overall a good experience I'd recommend for anyone visiting Minneapolis / St. Paul / Mall of America
Dec 13, 2013
arnold931 from Iowa
4.14
/5
rDev
-0.7%
vibe: 4 | quality: 4 | service: 4.25 | selection: 4.25
This place is a blast to visit. They have a great, laid back demeanor. They make some fun of macro-brews. You get a short presentation of the history of Summit, a short tour, and then on to the tasting! They have an oatmeal stout that you can't buy anywhere else. It is awesome.
Oct 21, 2013

Bierwolf from Missouri
3.97
/5
rDev
-4.8%
vibe: 3.75 | quality: 4 | service: 4 | selection: 4
This is a brewery with a tap room. They have a food truck come when they are open on the weekends and while I did not have any of the food it smelled and looked really good. Beer selection is great with the servers knowing what they are pouring. I got to try a sample right out of the fermenter and it was wonderful. You can build your own sampler paddles which consist of 4 selections or get any of there brews on tap. The tap room is "kid" friendly with an area for little ones that has a small table with children's games and building blocks. Nice gift shop with shirts, caps, glassware and other items. Also very clean. I am going back to visit again next time I am in St. Paul .
Aug 01, 2013
Summit Brewing Company in Saint Paul, MN
Brewery rating:
3.82
out of
5
with
7353
ratings