Dismiss Notice
Kaleidoscope Collaboration
| Devil's Canyon Brewing Company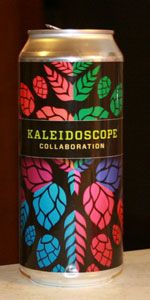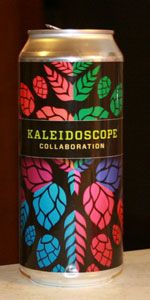 BEER INFO
Brewed by:
Devil's Canyon Brewing Company
California
,
United States
devilscanyonbrewery.com
Style:
American Black Ale
Alcohol by volume (ABV):
5.50%
Availability:
Limited (brewed once)
Notes / Commercial Description:
No notes at this time.
Added by litheum94 on 05-24-2012
This beer is retired; no longer brewed.
HISTOGRAM
Ratings: 9 | Reviews: 7
Reviews by Toadvine:

3.91
/5
rDev
+12.4%
look: 4 | smell: 3 | taste: 4.5 | feel: 3.5 | overall: 4
Color is black, with a head like lightly soiled snow. The scents were subtle. A little bit of mint and licorice. The mouth feel is medium/light and a bit stringy. I got little bits of citrus and radish and pepper in the taste. It's a well balanced and layered beer. No one flavor dominates the others. The complexity is impressive for such a low ABV beer. Damn good cool/cold weather session beer.
A little like your fifth time spinning donuts in your high school parking lot on a snowy winter night.
502 characters
More User Reviews:

3.32
/5
rDev
-4.6%
look: 4.25 | smell: 3.5 | taste: 3.25 | feel: 3.25 | overall: 3
Impulse buy. Poured from a 16oz can into my Dogfish Head shaped pint glass.
Dark field drab body with a fist of desert sand blocking your access to the liquid. Big rocky lacing, superior retention.
Low chocolate and roasty aromatics with a hint of hay. Faint earthy/spicy hop notes as well.
Very malty palate entry, though the beer is a bit husky and tastes more like chilled wort than finished ale. Low bitterness is barely perceptible but adds some liveliness to the barley show. A hint of citrus disappears into a slightly metallic finish until the earthy roast grains come back for a final flourish in the finish. The green tea becomes more pronounced as the ale warms, adding a subtle sweetness.
Well carbonated, soft, medium-light bodied mouth-feel...a touch astringent from the mix of black tea and (unconverted?) grains.
An interesting beer, but lacking in the hops department, and over-all tasting more like a decent home-brew than something coming out of a commercial enterprise.
995 characters
3.94
/5
rDev
+13.2%
look: 3 | smell: 4 | taste: 4 | feel: 4 | overall: 4
Pounder can provided by Alehousedave and reinheitsgematt ... Wow.. this one was Waaaay off my radar.. Thanks a bunch.
Pours the expected black... dark tan head has decent retention... spotty lacing.
Nose is dark malt and citrus hoppiness... good hints of smoke with warmth.
Flavor shows dark malt and a bit of coffee beans... bigger than expected hops... citrus zest reminds us this is American... when it warms up, smokey notes really come out swinging... Sam says "Black Peppercorn", I guess.. but not sure.
Body and carbonation are good for the style....
Nice brew.... the smoke gets a bit heavy for me personally... but seriously... this is good.
3/4/4/4/4/4
669 characters


2.89
/5
rDev
-17%
look: 4.5 | smell: 3 | taste: 2.5 | feel: 3 | overall: 3
16oz can into Duvel Green tulip. Purchased for the can. Damn you marketing.
A: Pours the color of black coffee with an incredible looking head made of a few inches of dirty ivory fluff that slowly faded into a greasy rocky layer of film. Huge patches of sticky lace were left down the glass.
S: Slightly smoky notes of roasted malts but rather sweet all-around. Pine and slightly minty hops creep through.
T: Definitely roasted. Much more a roasted brown ale or porter than a hoppy black ale. Sweet, slightly watery, and toasted overall. I get a few notes of piney hops in the finish, and the aftertaste is full of caramel and toasted marshmallow. There are some spicy notes of anise in there as well.
M: Medium-full body, tingly and fluffy carbonation, airy and slightly watery mouth.
O: The best part of this beer was the can. It was good, but nothing special. I wouldn't call it a black ipa either. Definitely not enough hops for the style.
951 characters
3.35
/5
rDev
-3.7%
look: 3 | smell: 3 | taste: 3.5 | feel: 3.5 | overall: 3.5
A limited collab brewed at Devil's Canyon with 9 other Bay Area breweries.
16 oz can with no dates.
Pours a pitch black body, with a decent sized, brown head that settles to a thin cover.
Aromas of vegetal hops, with a sour citric twinge. Robust , roasted coffee and black crystal malts. Hints of chocolate.
Chocolate and coffee malt flavors at first, both leaning towards the bitter side of the spectrum. Bright, citrus hops, with a herbal tea flavor. More bitter sweet chocolate, with a full bodied finish and lingering sweetness.
A pretty good example of the style. There are definitely better choices out there, but if you like the style, you won be disappointed.
687 characters

3.58
/5
rDev
+2.9%
look: 4 | smell: 3.5 | taste: 3.5 | feel: 4 | overall: 3.5
Pours an almost opaque super dark brown with a foamy khaki head that settles to a film on top of the beer. Foamy rings of lace line the glass on the drink down. Smell is of dark roasted malt, biscuits, and some mild herbal hop aromas. Taste is much the same with a medium roasty bitterness on the palate with each sip. This beer has a good level of carbonation with a crisp mouthfeel. Overall, this is a pretty good beer but the green and black tea that it's supposedly brewed with don't come through in the aroma or flavor whatsoever.
535 characters
3.6
/5
rDev
+3.4%
look: 4.5 | smell: 3.75 | taste: 3.25 | feel: 3.75 | overall: 3.75
Poured from a can into my american pint glass. Black as night, with a frothy tan head. Looks fantastic as the head eventually recedes to a nice layer ontop of the beer.
The hops are definitely picked up first with the smell, and then you notice the fresh malty notes almost hazelnut. They mentioned green and black teas in the description which I enjoy both together, but I might only be getting that slightly.
Taste hits you right away with the hops and then malt characters. There's a slight citrus/peppery/woody/grass note with the hop flavor and the nutty malts come through. It's fairly balanced, and is definitely a black ipa in my mind.
Mouthfeel is somewhat sharp
Overall I am enjoying this collaboration, this is the sort of beer I really enjoy trying once in a while but I probably wouldn't seek it out specifically again. If I saw it on tap, I might go for it.
876 characters
Kaleidoscope Collaboration from Devil's Canyon Brewing Company
Beer rating:
3.48
out of
5
with
9
ratings