Buzzards Bay Hefe Weizen
| Buzzards Bay Brewing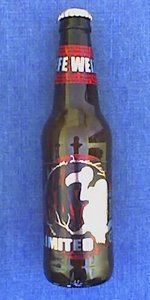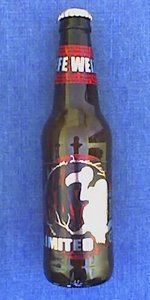 BEER INFO
Brewed by:
Buzzards Bay Brewing
Massachusetts
,
United States
buzzardsbrew.com
Style:
German Hefeweizen
Alcohol by volume (ABV):
4.50%
Availability:
Limited (brewed once)
Notes / Commercial Description:
No notes at this time.
Added by wedge on 07-17-2006
This beer is retired; no longer brewed.
HISTOGRAM
Ratings: 7 | Reviews: 7
Reviews by CharlieMopps:
3.79
/5
rDev
-4.3%
look: 2.5 | smell: 3.5 | taste: 4 | feel: 4 | overall: 4
A: Thin, fizzy head that quickly dissipates to nothing. Poured a transparent honey-like color, not too appealing for a start.
S: Fruity and floral notes with a sweet malt or yeasty smell. A form of spice comes to mind, cardamom perhaps?
T: Sweet and wheaty tones up front with a slightly citrusy middle and dry/somewhat bitter finish. The flavors do exhibit a smooth transition.
M: Appropriate carbonation and flavor balance make for a good feel across the palate.
D: Relaxed flavors make this drinkable, and while it may not be the most amazing hefeweizen, it certainly holds its own on taste and mouthfeel.
620 characters
More User Reviews:

4.32
/5
rDev
+9.1%
look: 4 | smell: 4.5 | taste: 4.5 | feel: 4 | overall: 4
Looks very nice. Giant head when it was being poured into the growlers, and I mean way bigger than usual. Bright hazy tangerine orange and nicely clouded. Doesn't look like a lager...or smell like one. Really interesting. Very Belgian aroma. Spicy with lots of banana yeast, floral hops, lemons and other fruit. Taste has lots of spicy hops. Its like a hefe spliced with a pilsner. Odd but very enjoyable. Drinkability is great.
428 characters
2.88
/5
rDev
-27.3%
look: 3 | smell: 2.5 | taste: 3 | feel: 3 | overall: 3
Cold 12oz bottle poured into large Weizen glass. Beer pours a yellow-gold color with a thick yellowish off-white head, and a rich, sweet aroma (phenol?). Clarity is high, not cloudy at all. Almost but not quite banana smell.
Disclaimer: I really, really dislike bananas.
First sip is moderately fizzy, about the right level of carbonation, and sweet. The flavor isn't entirely malty but there seems to be some residual sugar in the brew, and just a hint of spice that I can't identify. It is slightly reminiscent of a witte. The sweetness, which to me is the dominant component of the beer, is more fructose than banana/phenol. It's kind of enjoyable but kind of not. It's not very wheaty.
Adding a slice of lemon to the glass adds a big punch of sour. Normally I enjoy lemon in an unfiltered weissbier to compliment the yeasty and wheaty flavors of the beer, but in this case it counteracts the sweetness nicely, and the bitterness of the rind is more bitter than anything the beer had on its own. The resulting sweet and sour flavor is an improvement over the original, I think.
Slight white lacing on the glass. Overall it looks ok but isn't impressive. Some people will probably enjoy this but I wouldn't buy it again.
1,234 characters

4.27
/5
rDev
+7.8%
look: 3.5 | smell: 4 | taste: 4.5 | feel: 4 | overall: 4.5
Hefeweizen brewed with lager yeast.
Canadian 2-Row Pale Malt, Malted Wheat, Vienna Malt
Tetnang, Magnum, and Saaz Hops
40 IBUs
Foggy gold with a suprisingly thin head after seeing the monsterous, foamy, "founders-like" heads that were filling up the pitchers used to fill the growler. Smells of caramelized bananas and spicy yeast - melons, lemons, and yeast. Taste wisely doesn't overdo it with the bananas - makes a nice transition from the aroma to flavor...hefeweizen-y at first and pilsner-y by the the end of the sip. The use of lager yeast is well done...and the spicy hop flavors add a real nice czech touch to the whole thing.
Very well constructed for what it is...a unique interpretation of the style. Starts in Bavaria and crosses the border to the Czech repubic. Real tasty stuff.
807 characters
4.57
/5
rDev
+15.4%
look: 4 | smell: 4.5 | taste: 4.5 | feel: 4.5 | overall: 5
Poured from a 12oz. bottle into a weizen glass.
A: The beer is a light gold color with a thin white head that fades at a decent rate and leaves a thick lace on the glass.
S: The aroma is strong with wheat, yeast, banana, spice and a little bit of lemon.
T: Flavors of yeast, wheat and banana jump out when you sip it and remain prevalent the whole time. There are background flavors of clove spice and lemon. The after-taste is sweet and bready.
M: Very crisp and very smooth, light-to-medium body, medium-to-high carbonation, very clean finish.
D: Quite tasty, not filling at all, goes down extremely easily, excellent representation of style, I could stick with this beer for a long time. It's the perfect beer to knock back when you want something light.
762 characters
4.1
/5
rDev
+3.5%
look: 4 | smell: 4 | taste: 4 | feel: 4 | overall: 4.5
Picked up a six pack while on the Cape this past weekend. Glad I did.
A: Pours a hazy golden yellow color with a big frothy snowlike white head. Good looking lace is forming on the glass.
S: Good banana and spicy notes up front with a wonderfully floral sweet background.
T/M: Very good banana and bubblegum mixture infused with island style fruit. Notes of flroal and wheaty malt also show up. Sharp dry finish with a grassy flavored bitterness. Hop bitterness is recognizable very quickly. Soft and velvety throughout the palate with a medium body. Sweet sugary residue/taste left on the lips after a gulp.
D: Very drinkable Hefe. One of the better ones I've had this summer. Buzzards Bay keeps pumping good ones out! Can't wait to get a growler on my way back from Horseneck in a couple of weeks.
806 characters
3.8
/5
rDev
-4%
look: 4 | smell: 4 | taste: 3.5 | feel: 4 | overall: 4
It pours a slightly hazy and well carbonated bright lemon yellow. Three fingers of fluffy white head shrink slowly to frothy pillows. A network of fine lacing adorns the inside of the glass.
The aroma is briefly grainy, then gives way to biscuit and yeast, banana, clove, bubblegum, and green apple. Vanilla cream floats lazily as well.
Upon sipping, a dusky wheat grain sweetness grants touches of melon and berry. Esters bring more fruit including banana and quite crisp green apple, along with more clove. Grain revamps a rear-tongue strident sweetness, but the finish, while reasonably drying, is a quick drop-off. It's pleasing enough, but the abrupt close is rather disappointing.
Light bodied, the presence is soft and round, with a peppy carbonation punctuating a crisp remembrance.
Dammit, I was enjoying this considerably when that quick fade pulled the plug well too soon. I mean, sure, a beer should leave you wanting more, but not this way. And yet, it drinks very easily and with a simple, satisfying nature. So in spite of the sudden cessation, it was fairly fun while it lasted.
1,110 characters
Buzzards Bay Hefe Weizen from Buzzards Bay Brewing
Beer rating:
3.96
out of
5
with
7
ratings