Case Of The IPA
| Buzzards Bay Brewing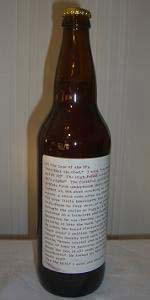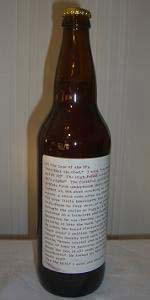 BEER INFO
Brewed by:
Buzzards Bay Brewing
Massachusetts
,
United States
buzzardsbrew.com
Style:
American IPA
Alcohol by volume (ABV):
not listed
Availability:
Rotating
Notes / Commercial Description:
No notes at this time.
Added by Jwale73 on 10-18-2010
This beer is retired; no longer brewed.
Ratings: 7 | Reviews: 6
Reviews by GregPearson33:
3.66
/5
rDev
+3.7%
look: 4.5 | smell: 3.5 | taste: 4 | feel: 3.5 | overall: 3
Poured into a Sam Adams Perfect Pint tasting glass, a well-filtered, beautiful maple-amber with a thin frothy head and small bubbles of carbonation clearly visible.
The taste is well balanced. It's bready with sweet caramel malts behind some earthy hops. Herbal with traces of lemongrass and pine. The nose is spot on to the taste. The aftertaste is reminiscent of that of the dry bitterness you get after biting into a grapefruit. To be honest it's not my favorite flavor, as I'm often more drawn to really citrusy hop profiles, but if you like Wolaver's or other more "earthy" IPAs, you'd probably find this delicious. Still very good though, thumbs up!
Mid-high level of carbonation lends a fluffy, full-bodied mouthfeel. It has decent drinkability, consistent with similar IPAs.
786 characters
More User Reviews:
3.38
/5
rDev
-4.2%
look: 4 | smell: 3.5 | taste: 3 | feel: 4 | overall: 3.5
Review from BeerAdvocate Magazine Issue #47 (Dec 2010):
We had been taught not to judge a book by its cover, so we'll skip their story on a label for now and get right to the beer. Shiny brass color, the head does a great job of leaving its beery suds most of the way down the glass. More caramel than bread in the aroma, with a pleasant citrusy hop. Crispness pushes through a slick medium body. Citric bite from the hop bitterness stays a bit brash with raw piney and tobacco undertones. Hint of estery alcohol with some apple orchard flavor within. Dried grass graininess lets the aftertaste be taken over by the hops. A throwback to 1990s East Coast IPAs--an acceptable quaff for sure.
691 characters

4.4
/5
rDev
+24.6%
look: 4 | smell: 4 | taste: 4.5 | feel: 4 | overall: 5
I've had this a few times before. I was told it was made with 3 or 4 different hop varieties. The continuing story is good so far and an excellent idea.
A: pours a nice copper color with a fluffy offwhite head. Has a bit of haze to it. Nice.
S: good hop aroma. big notes of pine, citrus and hints of various malts.
T: great hop flavor. its pretty fresh, so it still has a great piney, citrusy flavor balanced with toasted malt which leaves a nice finish. wow. this is my new favorite local IPA.
M&D: good mouthfeel and drinkability
Excellent IPA, especially for the price! went well with some local aged cheddar.
618 characters
3.4
/5
rDev
-3.7%
look: 3.5 | smell: 3.5 | taste: 3.5 | feel: 3.5 | overall: 3
Has an interesting story, but there are 12 parts to it, so you need to buy 12 different bottles, or a case, to get the entire story. Neat idea but difficult for most people to get the whole story.
Pours a light fizzy head of almost 1 finger, fades at a med pace with practically no lacing, over semi hazy copper dark orange burnt sienna colored beer.
Nose is typical bland east coast IPA, some light earthy hops, little floral and hint fruity but no ctirus or tropical fruit and no pine or fresh hop at all, light candy hops, then sweet malts, slight crystal malt, little toasty and slight caramel. So far very unimpressed.
Taste is what I expected, bland pale ale, not even IPA... just boring earthy hops with a touch of spicy hop and maybe hint of pine, fairly bitter though but almost all the hops are bittering hops, a little juicy malt flavor, toasty reddish malts with a bit of caramel, farily sweet and almost syrupy sticky, the bitter hops turn slightly grassy and herbal. This is much more like English IPA than American. Finishes quite bitter still, more herbal grassy hops, drier but sticky, fairly clean though.
Mouth is med bodied, little sticky, lower carb.
Overall very unimpressed. Their beers are very hit or miss, a few great ones, but most of their beers are just bland and boring, and not even well done boring beers just enough to hang in there as "craft". Why even make beer if you're just going to put out really boring beer. This is much more like English bitter/ESB style beer, boring earthy herbal bittering hops, not real hop flavor or character just bitterness, sticky sweet malty flavor that's borderline malty mess. Even the carbonation is a bit low. At least there aren't any off flavors, but this doesn't really do anything. Bleh!
1,767 characters

2.94
/5
rDev
-16.7%
look: 3 | smell: 4 | taste: 2.5 | feel: 2 | overall: 3
22 oz bottle poured into a plastic pint cup (all I had).
(A) Light amber classic microbrew coloring and sparkle. Healthy off-white froth on pour.
(S) Big floral hop nose signaling greatness to come(?). Minimal traces of malt.
(T) Not overly bitter. Certainly didn't match up to the expectations of the hoppy nose. Slight caramel and thin malt flavor. Watery really.
(M) Thin mouthfeel with some bitterness loosely gripping at the tongue, barely holding on. Minor maltiness lingering in aftertaste.
(D) Easy going down, but not overly flavorful. No idea on the ABV but session candidate. Great intro beer for converting a novice.
I like what these guys are trying to do: fresh beer for the local Mass / RI market. Hope to try some other offerings in the future.
766 characters

3.65
/5
rDev
+3.4%
look: 4 | smell: 4 | taste: 3.5 | feel: 3.5 | overall: 3.5
From the website:
"The Case of the IPA" is a hard-boiled detective farce printed chapter by chapter on 12 bottles of a newly released India Pale Ale. Each 22 ounce bottle not only has 22 ounces of brilliantly deduced IPA, but also 1 of the 12 chapters of the story. Each case has 12 bottles, which makes for the entire tale told in a case. And so, the Case of the IPA is indeed a case of the IPA.
Served in my SA Perfect Pint. Pours a translucent golden orange with a loose, half-inch, creamy, off-white head embedded with tiny ringlets. Head eventually settles into a solid skim. Some spots of lacing revealed during the tasting. Nose implies sweet grapefruit on a malty backbone with a slight resinous quality interspersed. Taste is not as sweet as suggested by the nose - a touch of caramel malt in the mix, as well as some earthy/floral bitterness, a light, biscuity quality and some bitterness that lingers between quaffs. Mouthfeel is light-medium (closer to the light end of the spectrum), with an assertive, almost prickly carbonation that continues to tickle the tongue between swallows. A solid IPA at an extremely fair price (you just can't beat this brewer's price point to quality ratio). Perhaps a little too slanted to the bitter end of the spectrum for my preference, but a respectable brew nonetheless.
1,321 characters

Case Of The IPA from Buzzards Bay Brewing
Beer rating:
0
out of
100
with
7
ratings