Platypus Venom Imperial Stout

Marin Brewing Company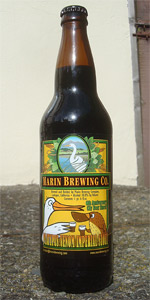 Write a Review
Beer Geek Stats:
| Print Shelf Talker
Style:

ABV:

10%

Score:

90

Avg:

3.93

| pDev:

15.78%

Reviews:

15

Ratings:

From:

Avail:

Retired (no longer brewed)

Wants

Gots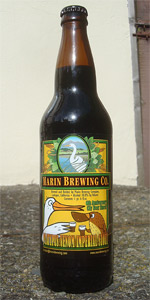 Notes: Brewed in collaboration City Beer Store for their 6th Anniversary.
3.62
/5
rDev
-7.9%
look: 4 | smell: 3.75 | taste: 3.5 | feel: 3.75 | overall: 3.5
A- Jet black
S- dark fruits
T- Strange old mint. Dark fruit, roatsy malt
F- A bit thin in the body
O- Old mint kills this. Too think. Underststand goal, but not good.
170 characters

3.96
/5
rDev
+0.8%
look: 3.75 | smell: 4 | taste: 4 | feel: 3.75 | overall: 4
2012 Bottle.
A: Moderate anise (black licorice), followed by slightly sweet dark malt roast.
A: Black color, opaque with a very thin off-white head with adequate retention.
T: Moderately strong anise (black licorice), followed by slightly sweet chocolatey malt roast. The beer finishes semi-dry with an herbally, moderate roast bitterness.
M: Medium-Big bodied, with a thick warming character and light carbonation.
O: The strong anise flavor has become fainter as the beer has matured. However, the anise is still quite prominent and compliments the dark malt roast base. When this beer was released three years ago, the anise (black licorice) character was almost too overpowering for the chocolatey dark malt roast.
728 characters

4
/5
rDev
+1.8%
look: 4 | smell: 4 | taste: 4 | feel: 4 | overall: 4
No bottling date that I can find.
A: Pitch-black pour with a very tall and very dense dark brown head. Head fades slowly with nary a trace of lacing. Good retention however.
S: Hmph. It smells like chocolate mint. Reminds me of a mint hot chocolate actually. Nice.
T: Again with the chocolate mint. I'm not sure if this was intentional or not but there is a pretty distinct, albeit light mintiness to this. Kinda like Andes mints. Not overpowering, just a nice mix of chocolate and mint from start to finish. No real sign of booze at all. Lingering anise between sips, but still that mintiness creeps in. I think it's the anise that's giving me the minty impression. It's not bad, nothing like Stone Belgo Anise or anything. The sweet chocolate balances it decent I think. Honestly interesting, albeit simple.
M: Pretty heavy and smooth. Borderline creamy.
O: Pretty simple for such a big stout, but tasty nonetheless. Lots of chocolate and mint; sweet overall. I enjoyed it.
980 characters
3.27
/5
rDev
-16.8%
look: 4 | smell: 3.25 | taste: 3.25 | feel: 3.5 | overall: 3
650 mL bottle poured into a snifter.
Appearance - Viscous black. Not a lot of head. Some khaki bubbles well up and form a decent collar.
Smell - Licorice. Just tons and tons of licorice. Chocolate and more licorice.
Taste - And it tastes like licorice too. Way too much. Some chocolate in the middle before a licorice finish blending with a bitter nuttiness that isn't all that pleasant. Thankfully, there's licorice to mask it.
Mouthfeel - Medium heavy with a funny unpleasant bitterness. A little sweet.
Overall - Way too much licorice. More than any other stout I've had, really.
587 characters

3.77
/5
rDev
-4.1%
look: 4 | smell: 3.75 | taste: 3.75 | feel: 3.75 | overall: 3.75
A-Black in the glass, and while pouring, one finger brown head.
S-Very roasty, even a tad burnt with the malt, Slight coffee, Dark chocolate and slight vanilla.
T-Very roasty, almost too burnt, most everything else follows exactly from the nose.
M-Medium bodied but not much carbonation.
O-A decent stout, however the burnt malt was too much for me, and I like some burnt notes in a stout.
394 characters
3.39
/5
rDev
-13.7%
look: 4.25 | smell: 3.25 | taste: 3.25 | feel: 3.5 | overall: 3.5
Served in a snifter at City Beer Store.
A: opaque black with slight head and scattered lacing. Imposing and pretty.
S: Huge black-sweet licorice and sickly sweet fruit.
T: Interesting. It's not bad, but still smacks of cough syrup. More sweet-faint than imposing bitter. Raw molasses, sharp anise, and chewy blackstrap.
M: Boozy-thick. Which is not what you want to not remind you of cough syrup.
O: Not a bad beer, but not a great one. It was a little too syrupy and oddly sweet for me. Might conceivably have again but not recommend.
545 characters
3.46
/5
rDev
-12%
look: 4 | smell: 3 | taste: 3.5 | feel: 4 | overall: 3.5
22 oz bottle sent to me by FunkyMacGroovin. It was allowed to warm a little bit before being poured into my NEBCO tulip.
Platypus Venom (what a great name for a stout, or anything really) pours a solid black. Three plus fingers of light coffee colored foam caps the beer. Head retention is very good, but there's only a little bit of lacing left stuck to the glass. The nose is very licorice forward. There's also a vaguely minty herbal quality to it. The only traditional stout aroma there is the licorice, which isn't necessarily my favorite, especially when it's prominent. The flavor is still anise heavy, but not as much so. That minty, herbal note is there too, though it's got a little bit of a more earthy edge to it. Additionally, a not-too-bitter dark chocolate flavor is a very welcome addition. The body is full, and it has just a hint of the silkiness I usually associate with a full on oatmeal stout. The carbonation is suitably understated. Platypus Venom is a little too licorice centric to be one of my favorite stouts, but it's still a solidly brewed beer.
1,075 characters
4
/5
rDev
+1.8%
look: 4 | smell: 4 | taste: 4 | feel: 4 | overall: 4
Big thanks to KevSal, as always hooking me up with something awesome
A - pours black with a 1/4 finger head on it
S - nose erupts with anise and lots of chocolates notes
T - starts off with sweet chocolates that move to some toffee flavors. Tones of anise come in next but are ushered aside by dark chocolates. Finishes with the chocolate flavors and a touch of coffee.
M - a tad watery, but full and smooth
D - Really solid imperial stout here. The anise was way more complementary than expected, in a good way. I really enjoyed drinking this, and I think you would too.
576 characters

3.58
/5
rDev
-8.9%
look: 4 | smell: 3.5 | taste: 3.5 | feel: 4 | overall: 3.5
Pours nearly black in color with a tan head. Licorice and burnt sugar on the aroma. A decent amount of roasted malt, dark chocolate, and molasses. The flavor is very heavy on the licorice, almost too much. Brown sugar, dark chocolate, and lots of roasted malt on the palate, too. A light bitterness and maybe some coffee notes.
327 characters

4.25
/5
rDev
+8.1%
look: 4 | smell: 4 | taste: 4.5 | feel: 4.5 | overall: 4
A Pours black with a nice dark mocha colored head. Nice looking beer.
S Chocolate, roasted goodness, coffee and subtle black licorice
T Very similar to the nose. Chocolate with a nice roast character, some coffee and some subtle licorice.
M Medium-thick brew which coats the mouth with chocolate and roast. Nice carbonation. Very nice.
O Really enjoyed this beer. I'm not sure about it's availability as I got this directly from City Beer, but if you have access you should definitely grab one. Cheers!
507 characters
3.58
/5
rDev
-8.9%
look: 4 | smell: 3.5 | taste: 3.5 | feel: 4 | overall: 3.5
Bottle (2012)
Thanks for opening this with me, JealousChalice!
Black in body and moderately heavy in appearance, with a small dark brown head, that leaves streaks and spots of stick down the glass. Appropriate and pretty.
The aroma is dense with black licorice/anise notes, along with mild roast, and just the hint of bittersweet chocolate. While I can appreciate some black licorice character in my bigger stouts, this is just a bit too much and becomes a little distracting. However, still, this is a complete, pleasant enough smelling imperial stout.
The flavor, too, is very dense with black licorice character, along with a moderate level of bitterness, a hint of chocolate, and some roast. Good enough.
Medium to nearly full in body with moderate carbonation.
I'm glad I got to try this, and can appreciate the attempt, but this is a bit heavy in black licorice flavor for my liking.
895 characters
3.62
/5
rDev
-7.9%
look: 3.5 | smell: 4 | taste: 3.5 | feel: 3.5 | overall: 3.5
Thanks to JealousChalice for sharing this one at NoSignsOfPain's birthday bottleshare hosted by mrbubbler.
Pours an opaque black with a foamy dark khaki head that settles to a film on top of the beer. Small streaks of lace form around the glass on the drink down. Smell is of dark roasted malt, licorice, anise, and some slight cocoa aromas. Taste is much the same with an almost minty herbal flavor on the finish. There is a medium level of roasty bitterness on the palate after each sip. This beer has a lower level of carbonation with a slightly crisp and medium bodied mouthfeel. Overall, this is a pretty good beer with some interesting aromas and flavors with the licorice/anise thing going on.
702 characters

4.08
/5
rDev
+3.8%
look: 4.5 | smell: 4 | taste: 4 | feel: 4.5 | overall: 4
Pours a thick, dark black color with a large tannish brown head that has a somewhat reddish hue to it. Scent is sweet chocolate with a bit of vanilla and anise. Quite a bit of anise actually, which is usually off-putting for me...but not in this case. Some dark fruits as well. Taste is immediately dark chocolate with cherries and a good amount of anise. I'm really confused by this beer, because I HATE black licorice and anise flavors in my beer, but this one is different from the rest. It's really hard to put into words. Some smoked malt and vanilla with a nice roasted profile. Mouthfeel is thick and creamy. Drinkability is high, especially for 10% ABV. Overall, this beer is a mystery to me. I don't know if my palate has developed when it comes to anise in beers or what (highly doubt it as black licorice is the worst taste on the planet)...but whatever it is, this was a highly enjoyable imperial stout.
915 characters

4.42
/5
rDev
+12.5%
look: 4 | smell: 4.5 | taste: 4.5 | feel: 4 | overall: 4.5
A - Pours a very dark black color with just a touch of brown and a finger of thick and frothy chocolate colored head. The head fades down fairly slowly leaving some nice lace clinging to the glass.
S - Aroma if full of roasted dark chocolate malts with some fairly strong black licorice, molasses, coffee, and some booze.
T - Starts off with a mix of roasted dark chocolate malts with some light coffee and a hint of smoke. Through the middle, stronger dark chocolate flavors come through with a kick of black licorice. The finish is a mix of star anise, dark chocolate, molasses, and a bit of booze.
M - Full bodied with moderate carbonation. Feels thick and smooth with a warming and chocolaty finish.
D - Very drinkable. I really like the star anise flavor, and it is just strong enough here that it hits you nicely without taking over.
843 characters

4.05
/5
rDev
+3.1%
look: 4 | smell: 4 | taste: 4 | feel: 4.5 | overall: 4
On tap today at City Beer Store in SF their 6th anniversary. This imperial stout was brewed with the help of folks from city beer store for the occasion, brewed with anise I believe (a good amount)
Huge thanks to lechskie for treating me to a glass, thanks Kurtis!
Served in a snifter
a- looks awesome in the glass, very dark hue with a nice dark mocha head. So far so good
S- The aroma is actually much better than I was expecting, subtle black licorice, some chocolate and nice sweet malts. was expecting a licorice bomb this one keeps a nice balance.
T- quite nice Resembles the nose closely but the flavored are more vibrant on the palate. Lots of dark chocolate, big matinees and a nice punch of black licorice, but far from the amount I was expecting. As it warms the flavored intensify.
M- I really liked the mouthfeel on this guy, very rich and creamy. Surprising smooth, did not feel any heat, drinks more like a regular stout.
O- Much better than I was anticipating honestly. Very well executed. This is probably what stone was hoping to achieve with their belgo anise stout. Marin has been impressing me lately and one delivers exactly what it promises.
1,171 characters
Platypus Venom Imperial Stout from Marin Brewing Company
Beer rating:
90
out of
100
with
45
ratings