BA SCORE
84
good
14
Reviews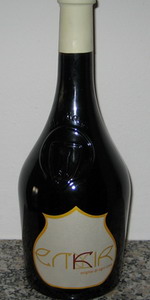 BEER INFO
Brewed by:
Birra Del Borgo
Italy
birradelborgo.it
Style:
Saison / Farmhouse Ale
Alcohol by volume (ABV):
6.10%
Availability:
Rotating
Notes / Commercial Description:
No notes at this time.
Added by Suds on 05-01-2009
Reviews: 14 | Ratings: 44

4.25
/5
rDev
+13.9%
look: 4.25 | smell: 4.25 | taste: 4.25 | feel: 4.25 | overall: 4.25
Tap @ Lupollo 12, Rome - Pours Cloudy amber with a large white frothy head. Medium carbonation. Smell - Yeasty, bready, fruity. Taste - sweet, fruits, light yeast, crisp finish. Very refreshing well presented saison.
★
216 characters
3.68
/5
rDev
-1.3%
look: 3.5 | smell: 3.5 | taste: 3.75 | feel: 3.75 | overall: 3.75
Slightly hazy golden color with a huge somewhat fluffy head with good retention.
Funky and sour aroma with notes of pineapple, barnyard, leather, oranges, lime and sulfur.
Mildly tart flavor, not as funky as the nose with lots of yellow fruits, spices, chamomile, herbal hops, tangerine, lemon peel, honey, pear, wheat and pineapple foam juice. Dry aftertaste with a residual tamed acidity.
Bordering medium body with champagne like carbonation.
Refreshing Saison with nice citrus and yellow fruits notes, not too acid, nor too sweet. Not sure I captured any difference related to the Triticum Monococcum, supposedly the first domesticated cereal. It must be the wheat like taste.
★
680 characters
3.29
/5
rDev
-11.8%
look: 2.75 | smell: 3.75 | taste: 3.25 | feel: 2.75 | overall: 3.25
Clear amber colour with no head. Disappointing.
Spicy phenolic nose. Coriander and pepper. Stonefruit and banana. Good.
Delightfully light and fruity. No bitterness. Quite sweet.
Pretty flat. Lacking the carbonation that would give this lift. Medium body.
The flavour profiles are nice but the lack of carbonation severely lets this down. It needs something to cut the sweetness.
★
383 characters
3.84
/5
rDev
+2.9%
look: 3.5 | smell: 3.75 | taste: 3.75 | feel: 4.25 | overall: 4
A: The beer is slightly hazy golden yellow in color and has a moderate amount of visible carbonation. It poured with a finger and a half high dense white head that gradually died down, leaving a thin layer of bubbles on the surface and a collar around the edge of the glass.
S: There are light to moderate aromas of grainy malts in the nose along with some hints of fruity yeast.
T: The taste is similar to the smell, except that the fruity flavors are a little more prevalent (including bananas and oranges) and there are also some notes of wheat and hints of coriander towards the finish.
M: It feels medium-bodied and a little smooth and creamy on the palate with a moderate amount of carbonation.
O: This is a good summer beer that has the drinkability of a saison but a different flavor profile. I found the creamy and smooth mouthfeel to be its most unique characteristic.
★
878 characters
3.12
/5
rDev
-16.4%
look: 3 | smell: 3.5 | taste: 3 | feel: 3 | overall: 3
Poured at a good temperature with a medium sized, off-white head that soon settled down and no lace. Color is a amber with several very tiny bubble trails. Aroma is beery, yeast, spice, wine, bit of malt. Flavor is like nose with carbonic tang briefly right in front then some cloying sweetness, followed by some more tang, bitter, honey, pears. Body is a little weird - soft yet a slight edge from good carbonation. Finish is like flavor, long, and a bit too sweet for me.
★
473 characters
2.8
/5
rDev
-24.9%
look: 2 | smell: 2 | taste: 3 | feel: 4 | overall: 3
With thanks to
[email protected]
Liquor.
Pours a moderately hazed orange with a rapidly diminishing two finger white head. Been seen time since I've seen a head fall so rapidly to virtually nix.
Immediate sharp burnt plastic phenolics. There's clearly an abundance of estery sweetness behind it and plenty of grassy spice, but I hardly care at this point because the plastic is so objectionable.
Less plastic action makes for better flavours. Rather sweet, with tonnes of woody honey, cinnamon, floral spice, pear, apple and banana. Plenty of candied citrus and a dash of citrus peel to temper the sweet barrage. Better, but not overly exciting.
Medium, nicely creamy body. Light spritzy carbonation cuts through it a little. Maybe a hint of tartness.
Even correcting for my heightened senstivity to plastic phenols, this still doesn't impress as a particularly well made or noteworthy Belgian Pale.
★
900 characters

3.68
/5
rDev
-1.3%
look: 3.5 | smell: 3 | taste: 4 | feel: 4.5 | overall: 3.5
Pours a hazy, dark golden orange color with a 1.5 finger frothy white head that slowly settles into a lasting ring. Spotty lacingleft behind.
Slightly musty, earthy aroma with farmhouse funk, zesty spice, bready yeast and sweeter fruit notes. Hints of grass and straw along with bread, pepper, coriander and orange peel.
Medium bodied with tight carbonation and a nice balance of zesty spice, funky saison yeast and sweet fruit notes. Peppery spice up front with the coriander very prominent. This is countered by some bready yeast and slight, earthy funk before finishing with sweet fruit notes. The bread flavor gives fullness to the palate while countering the heavy spice presence. Finishes sweet with hints of apple, tangerine and orange. Well balanced, flavorful and easy to drink. Another nice beer from Del Borgo.
★
824 characters

3.85
/5
rDev
+3.2%
look: 3.5 | smell: 3.5 | taste: 4 | feel: 4 | overall: 4
Poured out as a hazy looking orange gold color. The head was a pretty good size but fizzes away after a little while. The smell of the beer from the bottle smelled a little tart. Once it was in the glass it seemed to be a little more of the soft smelling side and it had just a bit of citrus on the nose too. The taste of the beer reminded me of a slightly hoppy wheat beer. The mouthfeel is nicely carbonated and had a creamy sort of texture to it. Overall I thought that this brew was pretty good.
★
499 characters
4.06
/5
rDev
+8.8%
look: 4 | smell: 3 | taste: 4.5 | feel: 4 | overall: 4.5
On-tap at Congregation,
A: Pours a bright orange with a medium white head, good lace.
S: Estery orange and pear. Lots of white pepper, fennel like at times.
T: On the first taste it certainly reminded me of toothpaste. But it comes around as it warms leavy a very estery direct flavourful brew. Mountains of oranges, sweet spice and fermentation flavours. Punch like at times, I loved it.
M: Medium-bodied, smooth and creamy. Vibrant and crisp carbonation.
O: This is a very good and unique tasting beer. Another reason why Borgo is one of the best in Italy.
★
563 characters

3.55
/5
rDev
-4.8%
look: 3.5 | smell: 3.5 | taste: 3.5 | feel: 4 | overall: 3.5
This beer pours a nice, generic "orange drink" esque bright orange in color with light cloudiness and a light white lacing around the glass. This one smells like a coriander bomb. It has little to no hop presence and is very grainy and malty. The oranges and spices are in your face. It tastes of spice and oranges with a wheat-ish backbone. It's subtly sweet and hits it's peak of sweetness on the finish. It really is heavy on the oranges and tangerines. This could be confused for a tangerine wheat without question. It tastes good and is refreshing but is it a good beer? I'm on the fence. It just isn't very balanced and isn't much of a Belgian Pale Ale. Decent drinker, it just doesn't rate very well, in my opinion.
★
722 characters

4.13
/5
rDev
+10.7%
look: 4 | smell: 3.5 | taste: 4.5 | feel: 4.5 | overall: 4
Enjoyed at DeCicco's Brewster location. Nice to see the incredible tap (and bottle) selection they have, at least in part because of a great BA (who will remain nameless as I don't have permission). Thanks man!!
A nice finger of barely off-white head sticks around, some patchy lace clings. It is a clear amber beauty of a beer.
Light/medium aroma, grainy almost like rye but different in a way I cannot describe, with a yeast and spicy tart that may be this grain, or perhaps the yeast. There are even lighter hints of mineral, and bare scent-ghosts of funk and lemon.
The sip swells on the palate with a tide of light caramel and tart, mildly spicy yeast. It caresses the mouth with candi and lots of subtle underflavors, floral, grassy, herbal. This is a simple beer at heart, but the subtleties give it a complexity that keeps it changing and interesting as it warms. It finishes juicy, but the sweet never is out of balance.
Highly attenuated for so much non-barley in this, very easy drinking, med. carb., clean, delicious, and refreshing. Nice!
This is a superb beer. I didn't realize how lucky I was to have this opportunity to try it. Highly recommended!
★
1,168 characters
3.87
/5
rDev
+3.8%
look: 3 | smell: 3.5 | taste: 4 | feel: 3.5 | overall: 4.5
Golden color, very hazy. White and compact head, two fingers.
The smell is strongly spiced, and citrus, fresh and inviting (tangerine, pepper, orange peel).
Fresh citrus fruitness in the taste too, intriguing and "young". Fresh,drinkable, thirst-quenching and pleasant.
Maybe "easy", but it left a pleasant feeling.
In the aftertaste some cereal note, camomile, and again pepper.
★
379 characters
4.27
/5
rDev
+14.5%
look: 4 | smell: 4.5 | taste: 4 | feel: 4.5 | overall: 4.5
Poured from a 750ml bottle purchased at a great little bottle shop in Mantua, Italy last week while I was on tour there. Poured into a clean, clear glass. Shared with my brother in law Mat and my father in law Tony at Hotel Posta in Palermo, Italy where we all gathered for another part of our Italy trip.
A Cloudy light yellow body under a light white head. I strain to recall but I believe that there was at least some lacing on the glass after repeated sips. Good look.
S Great fruitty, light smell with notes of banana, possibly pear, wheat and grains as well. Inviting, interesting with some depth. I repeated my smell several times before tasting.
T Very nice soft sweetness with some spicing, like banana and pear. Reminded me of a Witbier or Heffe. I really enjoyed the taste of this beer.
M Light, moderate feel with a welcome thickness and some syrupy qualities. I really like the "Witbier" qualities of this beer.
D Great drinkability as I could have had many of these.
Notes: My new favorite Italian beer as many of the available Euro Lagers are simply forgettable.
★
1,083 characters

3.37
/5
rDev
-9.7%
look: 2.5 | smell: 3 | taste: 3.5 | feel: 4 | overall: 3.5
This is really an experimental beer, and I had a hard time categorizing it. It's a collaborative beer, brewed by Del Borgo in conjunction with a traditional grain miller. What makes it unique is the use of Enkir (Einkorn wheat), a pre-historic cereal grain that was abundant thousands of years ago in the fertile crescent. The beer seems to be brewed primarily with malted barley, with a healthy dose of Enkir added, and a modest hop addition. It has a yeasty, very wheat and twang character at first. There's a sourdough bread and slightly sugary aroma. No real hop smell at all. The taste is quite sweet, with a very interesting, cereal quality. It's almost acidic and starchy, but very interesting. There is, however, quite a bit of pale malt character and a decent Belgian-like yeast quality. A small about of fruity esters are also present. No hop flavor either, but there is a bit of balancing hop bitterness. There could be more: the beer is not really well balanced. Very interesting, a good experiment.
★
1,011 characters
Enkir from Birra Del Borgo
3.73
out of
5
based on
44
ratings.