Brooklyn Brewery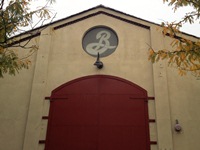 PLACE INFO
Type:
Brewery, Bar
79 North Eleventh Street
Brooklyn
,
New York
, 11249
United States
(718) 486-7422 |
map
brooklynbrewery.com
Notes:
No notes at this time.
Added by BeerAdvocate
Reviews: 15 | Ratings: 116
3.04
/5
rDev
-24.6%
vibe: 3.5 | quality: 2.5 | service: 3.5 | selection: 3
Not sure why this beer is marketed and sold as a Lager. Its taste to me is much more reminiscent of a Palestinian Ale. The aftertaste is bitter and very hops-like. That said, it's a decent to solid beer to enjoy if Pale Ales are your thing.
241 characters

4
/5
rDev
-0.7%
vibe: 4 | quality: 4 | service: 4 | selection: 4
Visited during the NYC Marathon. My wife was running the race, and the route passed within blocks of Brooklyn Brewery, one of my fave New World breweries. Although they weren't offering Local 1 or 2 (not really surprising),
they were pouring the Sorachi Ace, which was an excellent "on tap" opportunity for me. Staff was friendly and helpful, even for Brooklyn (New Yorkers, you know what I mean). Highly recommended stop, especially if you are NYC Marathon watching.....convenient to NYC Subway.
496 characters
4.1
/5
rDev
+1.7%
vibe: 5 | quality: 3.5 | service: 5 | selection: 3.5
I really liked the tour here, I was lucky enough that the tour guide had his family present so he was doing an outstanding performance. It was also free. The beer is good but not fantastic. One of my favorite tours.
215 characters
3.09
/5
rDev
-23.3%
vibe: 3.5 | quality: 3.5 | service: 2 | selection: 3.5
Sorry, but for a place with the reputation (and quality of beers) that Brooklyn has, I expected more. On a Saturday afternoon (I know), a 40 minute wait to get in. Then, the "buy your beer tokens" line. Then, another 15 minutes in the "buy your beer" line. We bought two rounds on our one trip through the line just to avoid going in the line again. Almost zero interaction with the staff unless you're taking the tour. Unbelievably loud. Glad I did it; they had some cool unexpected beers; but just too much time and aggravation for too little payoff.
559 characters

3.58
/5
rDev
-11.2%
vibe: 4.25 | quality: 3.25 | service: 4.25 | selection: 3
The employees are very kind and rock. The beer selection was ok. Really wanted some bigger beers available. The bartenders hook you up and are swesome, however, they are not really craft beer nerds like a lot of us.
215 characters
4.18
/5
rDev
+3.7%
vibe: 3.75 | quality: 4 | service: 5 | selection: 3.75
I used to manage a spot close by here and had some buds who worked at the brewery so I came here quite a bit to hang out or to bring friends from out of town. First off, the Brooklyn Brewery is probably one of the most hit up tourist spots in Williamsburg so expect lines, huge lines. That said, the lines move relatively quickly and pay of with a fun tour lead by an extremely knowledgeable, engaging and fun tour guide. The Brewery is actually pretty small. It's main production facility is actually located In Utica, about 4 hours North of NYC. The tap room is well appointed and has all the staples such as Brooklyn Lager n Brown Ale as well as seasonal and rarities. You buy a beer token an trade it in for a beer at the bar (you receive one beer token with your tour). You can bring food in and sit at one of the many picnic benches and drink and be merry. It's a great brewery and will be very enjoyable to visit as long as you go in with the understanding that you are visiting one of the most well know craft beer names in the industry which is located in one of the busiest tourist traps in the North East. If you don't like lines and crowds, you'll be crying in your beer.
1,184 characters
3.73
/5
rDev
-7.4%
vibe: 3.5 | quality: 4 | service: 3.75 | selection: 3.5
Constantly packed and the place can get loud with limited seating/space for the crowds. Great, quick brewery tour if you can get on it. Beer hall has a lot of people and long lines which makes for long wait times. No food but lots of delivery options.
251 characters

4.03
/5
rDev 0%
vibe: 4.25 | quality: 4 | service: 4 | selection: 4
I went there on Hurricane Joaquin weekend. I tried all their samples available (just a taste) and had three big glass servings of Brooklyn 2, Blast! and Brooklyn Brown Ale. The place is run very well and it is very lively. Worth a trip!
236 characters

4.11
/5
rDev
+2%
vibe: 5 | quality: 3.75 | service: 4.25 | selection: 4
The first "micro brewery" I ever visited - this place is a blast.
Been many times starting 10 years ago and most recently last year. It has certainly changed a bit but overall many things have stayed the same.
It's a huge open warehouse with lots of picnic tables. Depending on when you go they will probably have delivery menus for the spots nearby so you can order food for your table. People here are very laid back, more so than most places in the neighborhood. Folks working there are great. Tour folks are funny, at times even brewer masters gave tours.
Vibe is the biggest selling point. Beer is a second. Not everything on Brooklyn's menu is for everyone and certain offerings are tried and true while others can sometimes fall a bit short. Prices are really reasonable though. Buy your tokens and trade them as you see fit. Lines can get long but if you're there earlier on a weekend you should have no problem having a good time and not feeling too crowded.
982 characters
2
/5
rDev
-50.4%
vibe: 2 | quality: 2 | service: 2 | selection: 2
The tour guide didn't mention anything about beers or why we were being led around a dead brewery. He was just telling old stories which had nothing to do why we were standing next to a kettle.
This place needs more variety for my taste.
238 characters
1.96
/5
rDev
-51.4%
vibe: 2 | quality: 2.5 | service: 1.75 | selection: 1.5
Eh. There wasn't much available that I haven't been able to find outside of the brewery. The one thing I was looking for that brought me there was "Brooklyn Wild." I asked one of the bar keeps if they had this, even in bottles. He asked if I meant "Wild Horse." I said, "no." On the way out, I found they did have bottles of "Wild Streak." So, I bought one, though, I had a bad taste in my mouth after paying between $4-$8 for beers I could get cheaper elsewhere. The music was great (lots of punky 90s alternative), the place was crowded. I won't be going back unless I find out they'll have something very special on tap.
632 characters

4.57
/5
rDev
+13.4%
vibe: 4.5 | quality: 4.5 | service: 4.25 | selection: 5
This was a really cool tour and their selection has grown significantly. The folks there are overall friendly and would visit again. Visit their site to get info on how the tour works.
185 characters
4.56
/5
rDev
+13.2%
vibe: 5 | quality: 4.5 | service: 4.5 | selection: 4.5
Busy place but pretty awesome. Fun little (and I mean little) tour and short history of the area beer culture. Tasting area is basically an indoor beer hall. They use tokens to pay and there is a line but it moves pretty good for having so many people there. Good array of selections and I liked them all so you can't ask for much more than that. Definitely check them out when in Williamsburg.
394 characters
4
/5
rDev
-0.7%
Been here twice. The free tour is nice as you learn the history of the brewery but totally not necessary. The picnic table beer garden setup is quite fun as you get to taste 5 beers for $20 (at least that was the deal when I went). Very fresh beer. You can bring in food from the outside and we saw some parties with birthday cakes. Overall I would recommend going early to get a seat at picnic table as it gets extremely crowded on weekend days. Oh and bring a game to play
474 characters

3.5
/5
rDev
-13.2%
In a nice location and the beer offered on tap are usually exclusive to the brewery. Unfortunately, there are no free tastings offered so it will be a bit more expensive than other brewery visits.
196 characters
Brooklyn Brewery in Brooklyn, NY
3.86
out of
5
based on
38,340
ratings.