Style Wars
BYOB
by
Drew Beechum
| Sep 2014 | Issue #92
Illustration by Ellen Crenshaw
As I write this, the Beer Judge Certification Program has had their new style guidelines posted for comment for several months now. If you haven't visited their website to review—prepare for a surprise. When last updated in 2008, the style guidelines ended up with 23 beer categories. The new draft guidelines have 11 more classes for a total of 34!
This is a far cry from where we began with the whole judging thing. Consider the ten categories accepted in the 1979 Maltose Falcons Mayfaire Competition:
• Ale, Grain
• Ale, Grain – Dark
• Ale, Extract
• Ale, Extract – Dark
• Stout or Bock
• "Unusual"
• Lager, Grain
• Lager, Grain – Dark
• Lager, Extract
• Lager, Extract – Dark
I know there are some who'd love to see a return to this sort of competition. Have entrants enter by strength and color, give a few notes and let the judges use "best beer" standards to choose a winner. It follows from how we drink. After all, it will be a cold day in the beer cellar before I drink the world's best German Leichtbier (in the guidelines) instead of a mediocre Saison! That's also the problem—get a judge who hates your favorite style and you're out of luck.
What's good about the new guidelines: they address a number of ahistorical concerns. See the revamped Scottish ales, for example. Meanwhile, the reason for the expansiveness is that the BJCP recognizes that their guidelines are now used as authoritative guides away from the competition table. Hence roughly 30 new substyles to provide a more complete picture of today's beer scene.
GALACTIC SPARKLING ALE
For 5.5 gallons at 1.055 OG, 28 IBU, 6 SRM, 5.8% ABV
Malt Bill
5.0 lb. Golden Promise
5.0 lb. Pilsner Malt
0.5 lb. British Crystal 50–60L
0.5 lb. cane sugar
Mash
Mash in for 60 minutes at 152°F
Hops
0.25 oz Galaxy (pellets) | 14% AA | 60 minutes
1.00 oz Galaxy (pellets) | 14% AA | 20 minutes, whirlpool (post flame)
Yeast
WLP009 Australian Ale Yeast (or a British/Australian dry yeast)
Notes
Ferment cool and allow to dry out. Package at ~3.0 volumes of CO2 to enjoy a modern take on the classic Australian Sparkling Ale. ■
Previous:
Kuit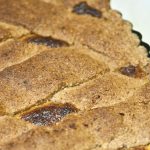 Next:
Linzer Torte: 4 Variations Made with Bock