Beer News
News
by
BeerAdvocate staff
| Dec 2014 | Issue #95
10 Barrel photo by Joseph Eastburn
Anheuser-Bush Acquires 10 Barrel Brewing
On Nov. 5, 10 Barrel Brewing Co. of Bend, Ore., announced its sale to Anheuser-Busch for an undisclosed amount. The deal includes the 8-year-old company's brewpubs in Bend and Boise, Idaho, plus a Portland location in construction. 10 Barrel is the latest addition to Anheuser-Bush's craft beer arm, which acquired Blue Point Brewing Co. in February and Goose Island Beer Co. in 2011.
New App Aims to Catalog Every Beer in the US

In September, app developers Stephen Pond and George Taylor embarked on the Beer Census 2014, a cross-country mission to buy every beer in the US for the database of NextGlass. The Wilmington, Del.-based company uses a mass spectrometer to analyze and recommend drinks to users based on chemical flavor preferences. So far, NextGlass has purchased more than 15,300 beers.
Beer Bar Files Suit Against Florida Growler Ban

The nonprofit Pacific Legal Foundation has filed a civil rights lawsuit against the state of Florida on behalf of the Stuart-based beer restaurant The Crafted Keg. According to the suit, Florida's ban on the industry standard half-gallon growler, while allowing quart- and gallon-size growlers, is unconstitutional.
Green Flash Brewing Acquires Alpine Beer Co.

On Nov. 10, San Diego's Alpine Beer Co. and Green Flash Brewing announced they will merge while retaining independent brewing operations. The relationship began in November 2013, when Green Flash started brewing three Alpine beers to increase production. With the merger, Alpine's distribution will expand from regional to national. The craft-on-craft sale follows the December 2013 acquisition of Enlightenment Ales by Massachusetts' Idle Hands Craft Ales. ■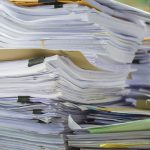 Previous:
TTB Simplifies Excise Tax Regulations for Small Breweries
Next:
Dinky