Beer Meets Big Data with Glassify
Innovation
by
Lisa Morrison
| Nov 2016 | Issue #118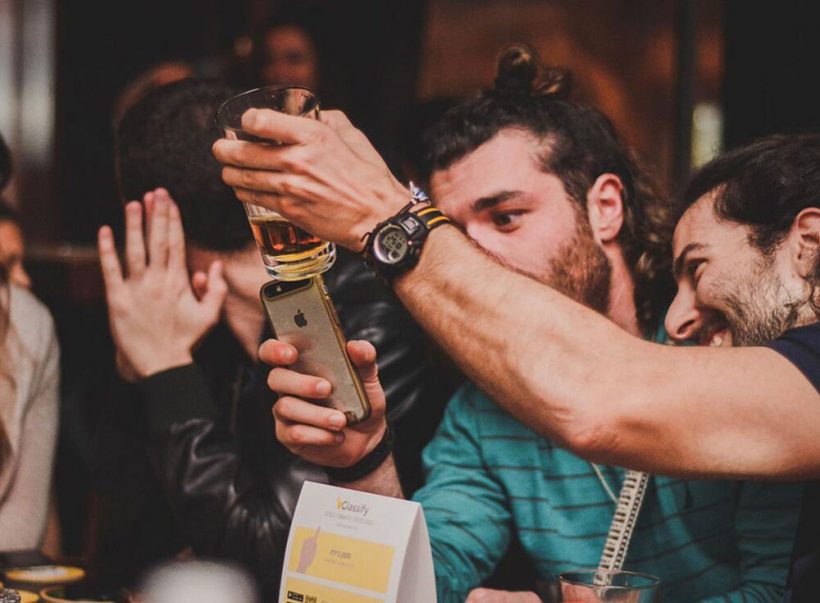 What if your beer glass could be more than the vessel that delivers precious nectar to your lips? What if it really knew you—and could hook you up with deals? Maybe it could even surprise your friends by buying them a beer.
That's what Glassify hopes will happen in popular drinking establishments very soon. An app available for Android and Apple users, Glassify uses an NFC- and QR-enabled vessel to let drinkers interact with their beverages. And it's as simple as scanning the Smart Glass over a smartphone.
A joint venture from Tel Aviv-based beverage analytics company WeissBeerger and the innovation arm of Turkish glassware manufacturer Paşabahçe, Glassify turns the bottom of a pint glass into a mini-computer that's able to interact with a mobile device via a chip inserted during the manufacturing process and offer tailor-made deals through the Glassify app.
It's as easy as ordering a beer. When it arrives in the Glassify Smart Glass, wave the beer over a mobile device activated with the Glassify app. Every scan is documented with the user's name, contact information, gender, time, location, and even the brand of beer in the glass, which is shared with the beverage manufacturer and the bar owner. In exchange for that information, the imbiber gets access to exclusive content and personalized promotions.
"[It could be] a coupon that he can redeem or send through the app to other users," says Glassify's VP of business development Ori Fingerer. "[For example,] such a coupon could be a percentage discount on a second glass of brand X."
Expected to be available in bars in Western Europe and Asia in early 2017, Glassify will also let users load up the app with money so they don't have to bring a credit card or cash, and see what their friends are drinking through its social network.
For more information, check out Glassify.me. ■
Previous:
Beer News
Next:
Complete IPA: The Guide to Your Favorite Craft Beer