Beer News
News
by
BeerAdvocate staff
| Aug 2014 | Issue #91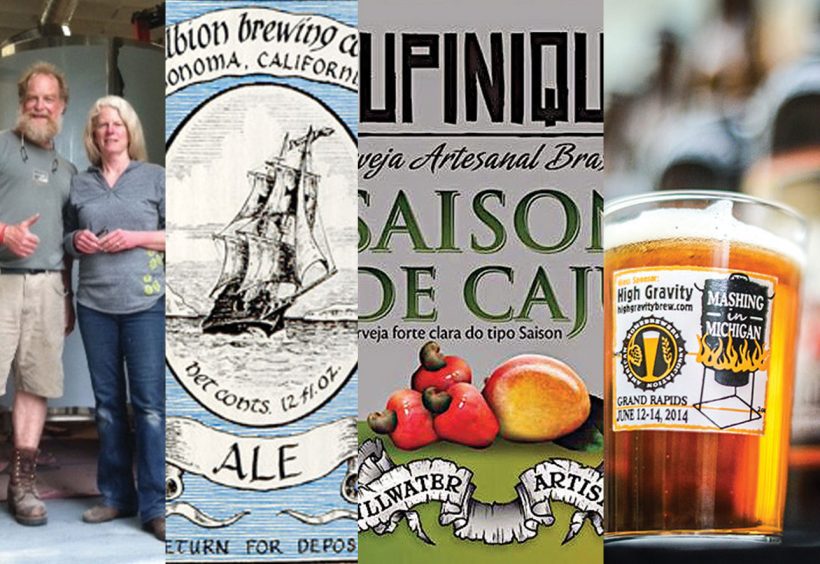 Mott's Tributary Brewing Opens

In August, Tod Mott and his wife Galen will open Tributary Brewing Co. in Kittery, Maine, thanks in part to a $65,535 Kickstarter campaign. Mott, known for designing iconic beers at Harpoon and Portsmouth, will brew on a 15-barrel system that occupies a former grocery store on Shapleigh Road.
DeLuca Seeks to Revive New Albion

Relying on crowdfunding website crowdbrewed.com, Renee DeLuca, the daughter of New Albion Brewing Company founder Jack McAuliffe, is seeking to revive the Sonoma, Calif. Brewery. If successful, she plans to contract brew its flagship American Pale Ale at Mendocino Brewing Company.
Strumke Scores with Brazilian Collaboration

Brian Strumke, founder and brewer of Stillwater Artisanal Ales, won bronze at Brazil's South Beer Cup in May for Saison de Caju, one of four Brazilian collaborations he produced using unusual Amazonian ingredients. The Saison was brewed with Brett, mango and caju, a cashew fruit, at Tupiniquim Brewery in Porto Alegre.
National Homebrew Competition Sets Record

The number of entrants at June's National Homebrew Competition in Grand Rapids, Mich. increased by 45 percent in 2014, making it the world's largest beer competition. Robert Hilferding of Zephyrhills, Fla., who only began brewing in 2013, was named Homebrewer of the Year for his Way Off Kilter Scottish Ale. ■