Beer News
News
by
BeerAdvocate staff
| Dec 2016 | Issue #119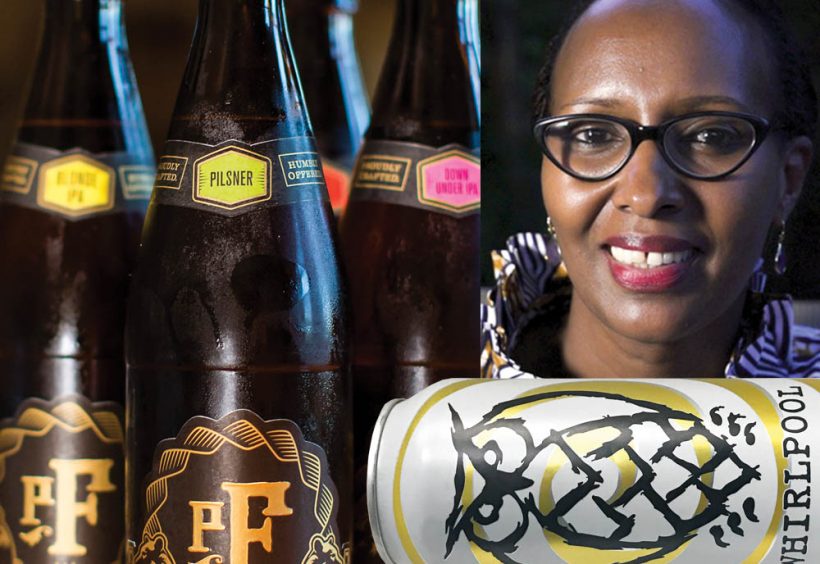 Restaurateur Plans to Open Rwanda's First Local Brewery
With guidance and financial support from a team in Canada, including Beau's All Natural Brewing Company, brewhouse manufacturer Newlands Systems Inc., and entrepreneurship mentor Nancy Coldham, Rwandan restaurateur Josephine Uwineza plans to open the country's first locally owned brewery in Kigali, Rwanda. The project was partially funded by a Kickstarter campaign, which raised over $80,000 in November.
First US Brewery Medals in German-Style Pilsner at European Awards
At the 13th European Beer Star awards in November, pFriem Family Brewers of Hood River, Ore., took home a bronze medal for its Pilsner. It's the first time an American brewery has medaled in the German-style Pilsner category. Twenty-five other US brewers took home awards, including more than a dozen gold medals.
Changes in Oklahoma and Pennsylvania Benefit Beer Drinkers
In November, Oklahomans voted to remove a 3.2 percent ABV cap on beer sold in grocery stores. A companion bill will allow the state's 20 dry counties to hold elections to go wet. If it withstands a challenge from the Retail Liquor Association of Oklahoma, the law will take effect on Oct. 1, 2018. And in Pennsylvania, a new law allows beer distributors to sell six-packs, mixed six-packs, and growlers. Under the law, bars can also sell alcohol starting at 9 a.m. Sundays without serving food, and out-of-state retailers can ship beer directly to consumers.
Night Shift Brewery Launches Own Wholesaler
In October, the owners of Everett, Mass.-based Night Shift Brewing launched their own beer distribution company as an alternative to the state's large wholesalers. To date the brewery has spent about $1 million on the new Night Shift Distributing, which operates out of a warehouse in Chelsea with a fleet of refrigerated box trucks. ■