Beer News
News
by
Jim Landry
| Jun 2010 | Issue #41
Labatt's Dismantlement of Lakeport Brewery Draws Local Resentment
Facing tough times, Canadian brewery Labatt has decided to close one of their Lakeport brewing facilities, located in Hamilton, Ontario. Lakeport is still being produced at their London, Ontario, location, but a number of reasons have forced the closure of the Hamilton plant.
Stagnant beer sales and a US Department of Justice ruling after 2008's Anheuser-Busch/InBev merger (requiring Labatt to sell its US subsidiary and to stop importing beer made in Canada) left Labatt with a fraction of the market share they once held.
However, it's not just the brewery's closure that has prompted a boycott of Labatt products by locals and the 143 former employees—it's that Labatt dismantled the brewery's equipment, which prevented other interested brewers from moving in and rehiring staff. Labatt offered to donate the remainder of the building's lease to any interested party, with the stipulation that they aren't in the brewing or soft drink markets.
Teamsters Local Union 938 President Craig McInnes has stated on the union's website, "Since the closure was announced multiple offers have been reported from companies who are willing to continue to use the facilities as a brewery and who are able to hire these experienced workers. These offers require Labatt to leave the brewery equipment in place. Labatt has turned down all of these offers and has begun dismantling the equipment and machinery. … Since Lakeport employees have an average age of 50 and an average of 18 years experience in the brewery business, the Union's view is that this offer demonstrates the Company's indifference to the future of these workers."
President Obama Receives Maine Beer Package
A special gift basket loaded with bottles from 10 of Maine's craft breweries—including Allagash, Geary's, Shipyard and seven others—is on its way to President Obama, courtesy of Portland business owner Bill Milliken.
During an April 1 speech on health care reform delivered at the Portland Expo, President Obama mentioned Milliken and his businesses during his speech, and stated how reform could help the small business owner. After the plug, Obama jested, "In exchange for this publicity, I hope that I'm going to get some samples of the beer."
Not one to turn down a request from the commander in chief, Milliken put together a gift basket, and held a send-off event on April 19th attended by representatives from each brewery, as well as Maine Governor John Baldacci and Congresswoman Chellie Pingree.
At the event, Milliken stated, "How could I say no? Of course, being a good American, when the president calls, I have to answer."
According to Milliken, the beer had to be driven to Washington DC privately due to interstate distribution restrictions, and he's excited to hear back from the White House.
Boston Beer Founder Jim Koch Petitions for National Patriots' Day
Jim Koch, founder of Boston Beer Company and creator of the Samuel Adams brand, is hoping to get Patriots' Day—a civic holiday commemorating the anniversary of the first battles of the American Revolution observed by Massachusetts, Maine and Wisconsin's public schools—national recognition.
Koch has teamed up with Lexington Minute Men, Inc. and launched a petition drive with hopes of getting 25,000 supporters. Together, they state in their petition, "We … encourage the nation to celebrate the spirit of independence and boundary-pushing determination this great country was founded on. We believe Patriots' Day should be celebrated throughout the nation … so today we … ask our fellow Americans to join our cause."
The group also started a Facebook page, which reads, "If we reach 25,000 Fans, Samuel Adams Founder and Brewer, Jim Koch and The Lexington Minute Men will present a petition to Congress to make Patriots' Day a National Holiday."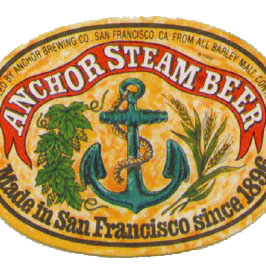 San Francisco's Iconic Anchor Brewing Sold
On April 27, San Francisco's Anchor Brewing Company announced via press release that the company had been sold by longtime owner and craft brewing pioneer Fritz Maytag to investment company The Griffin Group, from Novato, Calif.
The Griffin Group is led by Keith Greggor and Tony Foglio, who have had numerous years of experience in the spirits industry, and have been responsible for growing such brands as Skyy, Bailey's and Malibu.
The two will continue working with Maytag to develop and expand Anchor's product lineup—which also includes spirit brands Old Potrero Whiskey, Genevieve Gin and Junipero Gin—for several months to come. Maytag has been named chairman emeritus of Anchor Brewers & Distillers, the new company name.
Maytag states in the release, "Anchor Brewing Company has a long history in San Francisco and The Griffin Group is ushering in an exciting era while maintaining our proud, time-honored history. Combining Keith and Tony's passion for the Anchor Brewing Company, their industry experience and expertise only means that Anchor will be enjoyed in San Francisco for generations to come."
Griffin's founding partner Greggor adds, "Since 1896, Anchor Brewing Company has been an icon of San Francisco's history and culture. I am honored to bring Anchor Brewing Company into our family of craft beers and artisanal spirits through establishing Anchor Brewers & Distillers, LLC." ■
Previous:
"What's Your Favorite Beer?"
Next:
Objectively Better Beer