Beer News
News
by
Jim Wells
| Nov 2012 | Issue #70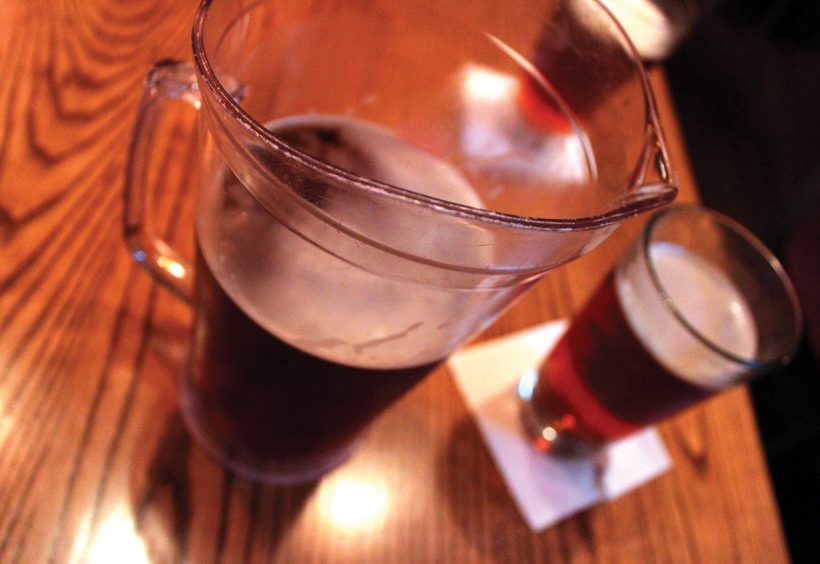 Virtual Pitchers on Trial
Detroit's MGM Grand casino has stirred up a debate over Virtual Pitchers, a tabletop tap system that dispenses predetermined amounts of beer. The casino wants to install these beer dispensers, which are popping up in many bars around the country, on the tables in their bars and restaurants, but the state of Michigan says that would be a violation of a state law banning alcohol-dispensing vending machines.
Michigan's liquor laws state: "A licensee shall not allow, on the licensed premises, any vending machine, whether or not operated by coin or currency, that dispenses a type of alcoholic liquor directly to a customer."
The casino argues that the devices don't qualify as vending machines (as defined by state law) for a couple of key reasons. First, the machines don't accept any "coin or currency" directly from the patron. Also, the patrons would not be able to turn the tap on or off at the table. Guests would have to pay their bartender or server, who would then activate the tap from behind the bar to dispense a specific, predetermined amount of beer.
Michigan's alcohol enforcement division has ruled against the devices, but the casino maintains that the devices are much more similar to having a pitcher on the table.
MGM Grand has filed suit, claiming the current vending machine law is too vague. MGM is seeking an injunction, monetary damages and a ruling that these "virtual pitchers" not be considered vending machines.
eBay Pledges to Remove Alcohol Sales Following Sting Operation
As recently covered in BeerAdvocate [Last Call, issue #69], eBay has long been home to a shady black market of sorts, in which people would take advantage of loopholes in eBay's policy (such as selling rare beers as collectible bottles) to buy and sell alcohol directly to individuals. Now, following a recent exposé conducted by the TV news show 20/20, eBay has vowed to crack down on their alcohol listings.
In the 20/20 story, a 13-year-old boy was able to buy vodka from two online vendors and successfully ship it to his home. The report also showed how these vendors did not attempt to verify the buyer's age. The story reflected findings by a University of North Carolina study that minors were easily able to obtain alcohol via the internet.
Since the program aired, eBay has promised to revamp its alcohol policies and do a better job of enforcing regulations. As of press time, no beers could be found on eBay.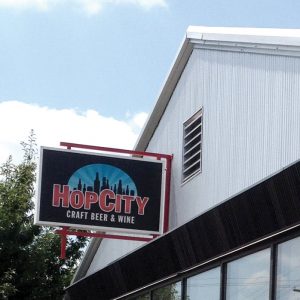 Homebrew Equipment Seized from Alabama Shop
On September 20, Hop City Craft Beer & Wine of Birmingham, Ala., had over $5,000 worth of homebrewing supplies and literature seized by Alabama Alcoholic Beverage Control (ABC) agents during a licensing inspection.
The seizure isn't sitting well with Hop City owner Kraig Torres, who feels the raid was unjustified. "We [carefully researched] the law relating to homebrewing," Torres explains to BeerAdvocate via email. "The law is incredibly broad. … Home winemaking is legal in Alabama, so the existing homebrewing stores label their equipment as winemaking. Hop City intended to as well. We had notified the Alabama ABC board months ahead of opening as to our intentions and had received no feedback, positive or negative, other than a blanket 'homebrewing is illegal.' We pointed out that there were three commercial breweries within 1 mile of our store that could legally purchase these ingredients and again … no further feedback was provided. Based on precedent and the lack of feedback, we proceeded with our plan."
Torres continues, "The day prior to our scheduled opening, the ABC board was supposed to issue our beer/wine license. Instead, three armed agents arrived at our store with a van and offered to either arrest our manager on duty or confiscate the 'contraband.'"
The ABC agents filled their vans, and warned if the rest of the supplies weren't out of state by 9 a.m. the next day, they would also be confiscated. "Obviously, we removed the remaining four pallets of product that evening. Two business days later, they granted us our beer/wine license."
In a public statement, ABC attorney David Peacock maintains the agents used discretion, but explains, "You can have sugar, you can have malt, you can have hops, you can have tubing, copper and everything else, but if you put it all together in a store and market it like it's going to be homebrewing stuff and have a book about how to do it, it's a problem."
Torres concludes, "We are, and always have been, interested in being legally compliant with Alabama state law. We further wish, and will work toward, a legislative solution to the homebrewing ban."
Hop City is currently open for business as a bottle shop and taproom … sans homebrew equipment.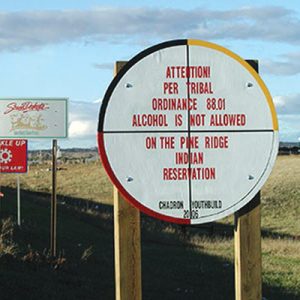 Update: Oglala Sioux Lawsuit Dismissed
A judge has dismissed the Oglala Sioux Tribe's lawsuit against Whiteclay, Neb., on the grounds that the court can't order the town to limit alcohol sales, which the Sioux claim contribute to alcoholism on the Pine Ridge Reservation. The Sioux plan to try to legalize alcohol sales on the reservation in hopes they will be able to more closely regulate sales and reduce drunk driving incidents, while using tax income to fund treatment centers.
Consolidation & Acquisitions Roundup
Fireman Capital Partners Invests in Utah Brewers Cooperative
Boston-based private equity firm Fireman Capital Partners has purchased a majority stake in Utah Brewers Cooperative. UBC is comprised of two Utah breweries—Wasatch and Squatters—plus five brewpubs and restaurants. Financial details were not disclosed, but FCP's investment will help fuel increased production capacities and expansion into new areas.
Heineken Secures Asia Pacific Breweries
After a spirited bidding war with a Thai billionaire for control of Asia Pacific Breweries, Heineken has come out on top. Heineken (the third-largest brewer in the world by sales) will shell out approximately $4.6 billion to boost their stake in APB to approximately 95.3 percent. APB, brewer of the popular Tiger lager, operates 30 breweries spanning the Asian continent, which accounts for 35 percent of the global beer market, according to The Wall Street Journal. The deal is expected to officially close in November.
Carlsberg Becomes Sole Owner of Baltika
On September 17th, Carlsberg Group initiated a compulsory purchase of all remaining shares of Russia's Baltika Breweries for the price of 1,550 rubles (roughly $50.50) per share. The Danish company has been gradually increasing its ownership stake in Baltika to its current level of 96.77 percent; this latest move will give them the remainder, which the company says should boost falling profits. ■