Beer News
News
by
Jim Wells
| Mar 2011 | Issue #50
Brewers Association Definition of "Craft Brewer" Scales Up
Consider it a sign of the times: A "craft brewery" (at least as the Brewers Association defines the term) can now produce up to 6 million barrels of beer per year while retaining their "craft" status. This new limit triples the previous 2 million barrel cap set in 1976.
Nick Matt, chair of the Brewers Association board of directors and CEO of F.X. Matt Brewing, states via press release, "[Thirty-five] years have passed since the original small brewers' tax differential defined small brewers as producing less than 2 million barrels. A lot has changed since 1976. The largest brewer in the US has grown from 45 million barrels to 300 million barrels of global beer production."
The change in definition came to be just as The Boston Beer Company, the largest craft beer producer in the US, is approaching the 2 million barrel mark. Loss of The Boston Beer Company's contribution to the craft beer market would significantly reduce, and, some argue, inaccurately reflect, the craft market share. Sierra Nevada, the second largest craft brewery, brews just under 800,000 barrels annually.
Matt continues, "With this change to the craft brewer definition and BA bylaws, statistics will continue to accurately reflect the 30-year growth of market share for craft brewed beer." The Brewers Association is also working with the federal government to help pass legislation ensuring the tax breaks currently enjoyed by small breweries will be extended from their current 2 million to the new 6 million barrel cap.
Oregon Brewing Legend Don Younger Passes Away
Don Younger, a well-known craft brewing pioneer and owner of Portland, Ore.'s world-renowned Horse Brass Pub, passed away on January 31 at the age of 69. Younger succumbed to complications brought about after slipping and breaking his shoulder outside his home the week before.
To many, Younger was an icon of sorts in the craft brewing world. He was an early adopter and ardent supporter of many of the first craft brewers—in Oregon and beyond—after opening the Horse Brass in 1976. The Horse Brass was one of the first pubs to tap up-and-coming breweries from the region, which, over the years, included the likes of Rogue and Widmer Brothers.
Younger publicly declared that his mission as a publican was to "get people together in a good place to drink good beer." Younger joyfully carried out this mission in his pub day in and day out, and thanks to the dedication of him and his team, the Horse Brass has been consistently ranked as one of the top pubs in the world.
During Younger's final hours, impromptu vigils were held by friends at the Horse Brass, and others around the world raised pints in his honor. A memorial service is likely to take place at the Horse Brass, but no details have been announced yet.
[Note: Faithful readers may recall Younger was also featured on the cover of BeerAdvocate issue #31.]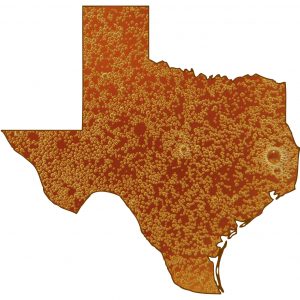 Texas Tries to Achieve Brewpub-Friendly Legislation
House Bill 660 aims to give Texas brewpubs the right to distribute their beverages through the wholesale distribution system. Currently, Texas brewpubs are limited to selling their products exclusively on premise. This presents a contradiction of sorts, as several out-of-state brewpubs freely distribute their products throughout Texas.
Filed by Rep. Mike Villarreal (D-San Antonio), HB 660 also proposes an increase of total annual production limits to 75,000 barrels per year and the right to self-distribute up to 10,000 barrels per year.
Scott Metzger, founder and owner of Texas brewpub Freetail Brewing Co., is dedicated to the passage of HB 660. He tells BA via email, "Along with the help of my peers from several of our state's fine craft breweries, we have worked closely with the representative's office to craft a bill that will help Texas small businesses grow and remain competitive in a rapidly growing industry. We have worked carefully to address concerns from the other tiers within the beer industry so that it benefits not only Texas brewers, but also wholesalers, distributors, retailers and consumers. Given the current economic conditions and looming budget deficit, this bill provides much needed help by creating new jobs and increasing the tax base."
Texas Legislature Trying (Again) to Permit On-Site Sales at Breweries
Another bill currently in the Texas Legislature may sound familiar to some. House Bill 602, sponsored by Rep. Jessica Farrar (D-Houston), aims to allow Texas breweries to provide visitors with up to 48 12-ounce bottles of their beer after taking a tour.
The process would work like this: Each brewery would set up a tiered pricing structure for their tours, and, depending on the price paid for the tour, the brewery would give the patron a specified quantity of bottles to be consumed off-site. Currently, Texas breweries are prohibited from selling directly because of tight restrictions in the state's three-tier system.
This bill is almost identical to one proposed by Farrar in the spring of 2009, which ultimately died on the House floor with no debate. The primary difference in HB 602 is that it extends the option to the state's larger breweries in addition to craft brewers. Farrar is hopeful the adjustments made to HB 602 and the burgeoning craft beer scene in Texas will help it pass this time around. ■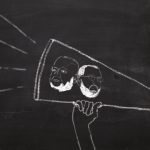 Previous:
There's No Growth Without Critique
Next:
A New Era of Beer Writing